Building a business online is a challenge. While building a business on a quiet little street might garner you very few competitors, online there could be thousands of businesses just like yours.
Struggling to stand out will start to become a quotidian, uphill battle. However, there are a number of ways to get to the top – even in a market as competitive as the world of e-commerce. With the right strategy, you could be building a vastly successful web business. Here are the five keys to building a successful business on the web.
Be original. Even if there are a thousand businesses out there that sell the same thing as you, that doesn't mean you can't make your business stand out as being one of a kind. This could be in the way you design your logo, build your website, or even market your products. It could even mean that your prices are different than the competition. The more unique your business is, and the more it stands out, the more successful it will be. Moreover, when people see your business's logo, they should think of that defining difference.
Ease of use. Make sure that everything about your e-business is convenient. Convenience is key – even online. That means that your website should be intuitive and it must be completely user friendly. Visitors to your website should be able to get from the home page to the product they want in as few clicks as possible. Customers also like to see suggestions as well. The easier your website is to navigate, the more a customer will want to come back to do business with you. If you had a brick and mortar shop, you wouldn't make it hard to navigate, would you?
Stay on task. According to statistics, upwards of 50% of businesses fail in the first year – and most of those businesses are online. So, you might want to start slow at first, because the web can be a tricky and risky investment. The last thing you want is to go all in and then lose it all. The more you stay on task, though, and avoid letting the little things get in your way, the more easily your business will be able to weather the storms.
Have a strong SEO campaign. SEO, or search engine optimization, is critical when it comes to starting a new e-business. If you want your business to be successful, there is no way around having an SEO campaign. For instance, you could find a website that uses a directory script for its business director and then submit your website. The more organic links your website has, the higher it will rise in the search engines.
Stay consistent. In your first year of business, you don't want to change too much, so make sure you are set with your business model. A few website tweaks are normal, but you don't want people to keep coming back to a completely new site. Doing that is almost like starting over.
The Elevator Pitch:
Why Choose Brilliant Directories
We'll make it short and sweet:
We Know Membership Sites — We've taken care of all the heavy lifting so you can focus on growing your membership community and getting users signed up.
Access to Expert Support — We know you have questions... Our dedicated support team works 'round the clock to quickly resolve any technical issues.
Trusted by 20,000+ Websites — With over 10 years of experience, we understand the unique needs of online membership communities.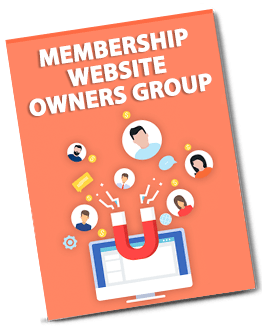 Do You Run a Membership Site?
Join our exclusive Facebook group – FREE – to access proven strategies for growing your membership community. Space is limited, so join today!
Join the FACEBOOK Group