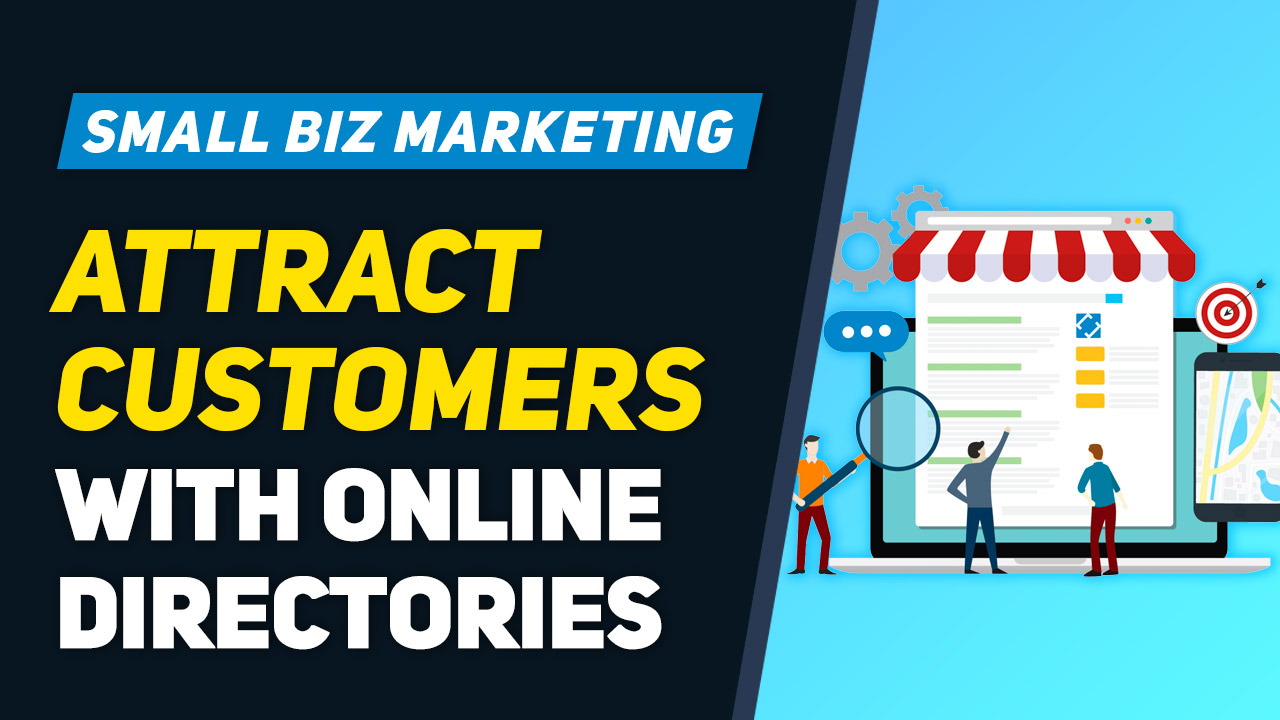 Promoting your local business can be a challenge… the local market might be oversaturated, maybe you don't quite have enough marketing experience to make your company stand out, maybe you have your hands full managing other aspects of the business, or any number of other reasons.
Fortunately, there is a great way you can improve your number of prospective customers…
Either list your company in a business directory, or create your own business directory for your local market and feature your business amongst your peers.
Directory websites are a great way to improve your business's exposure. Google has made itself a key player in customers' searches for businesses. Think about what you do the next time you look for information on a company or where to buy a product or service… you're probably first searching Google. Being listed in business directories can help your company stand out on Google.
Use Brilliant Directories to launch your own directory website!
Start generating leads from prospective customers and charge other businesses a membership fee to be listed in your directory! Learn more HERE.
Read on to learn more about how directory websites can help you grow your business's online presence and find more customers!
What Is a Business Directory?
A business directory is a website that has a list of companies operating within a certain industry, niche, or location. They are popular because they can help local businesses make their presence known via the internet. Plus, they aren't just for improving visibility with their target consumers.
Online directories can also be useful for improving your B2B marketing strategy by improving your SEO rankings. Therefore, they are a great way for any business to acquire more customers.
Will Maintaining Your Listing(s) Attract Customers?
The correct way to use directories is to have as many listings as possible on the highest quality sites and keep them up to date with what your company offers. This means in addition to being listed on Yelp, also try to list your business on high-quality independent websites to increase your online presence.
Maintaining your business's listings on various websites keeps potential customers informed about your business, so they see your company as professional and eager to help more customers.
Should You Include a Link to Your Website?
Even if you only have a basic understanding of SEO and website marketing, you know that backlinks are crucial to putting your site at the top of Google's search rankings. However, you don't want too many low-quality or spammy websites linking back to yours. Google can view this as suspicious.
Therefore, you should include a link to your website in your business's listings on high-quality directories and watch as you see how many of them bring new clients to your site.
Can Your Listing(s) Bio/Description Attract Customers?
In your listings, you will be prompted to provide a company description where you discuss your offerings, values, mission, etc. This is the key spot where you really brand your company. It will be an important feature that potential customers read before deciding which company to give their business to.
Does Publishing Content Attract New Customers?
On many online directories, you can publish content or updates with videos and pictures. Take advantage of these features to show your potential customers that you're a leader in your industry and that you have genuine people working hard to provide the best experience for your customers. These posts will be beneficial when attracting clients who want to shop locally but are conscious where they spend their money.
Are Any Business Directories Free?
With a quick search, you will find plenty of free directories. You may even be using some of these without even knowing it. For example, Facebook is a common online directory that many people use without realizing it is a directory. It is free unless you start using Facebook ads or other pay-to-use features.
There are plenty of other directories that you can also use for free and still get plenty of benefits. For example, if you are working with a budget, try listing your business on MapQuest, Yelp, Bing, LinkedIn, Google, and Apple Maps. These are some of the more common options to easily list your business and connect with a large potential client base.
Are Some Directories Better for Certain Industries?
There are directories available to help any type of business with their marketing. These are known as general business directories and accept listings by companies in any industry. While it is good to list your business on as many high-quality general directories as possible, it is also important that you use ones designed for your niche or industry as well. These will help your marketing campaign be even more successful and increase your client base.
The goal of any local business's online marketing strategy is to gain exposure. One way to help you improve your SEO rankings and other aspects of your online campaign are to use business directories. By listing your company on these websites, you have a better opportunity for your exposure to increase and your client base to grow.
Use Brilliant Directories to launch your own directory website!
Start generating leads from prospective customers and charge other businesses a membership fee to be listed in your directory! Learn more HERE.
The Elevator Pitch
Why Choose Brilliant Directories
We'll make it short and sweet:
We Know Membership Sites — We've taken care of all the heavy lifting so you can focus on growing your membership community and getting users signed up.
Access to Expert Support — We know you have questions... Our dedicated support team works 'round the clock to quickly resolve any technical issues.
Trusted by 30,000+ Websites — With over 10 years of experience, we understand the unique needs of online membership communities.