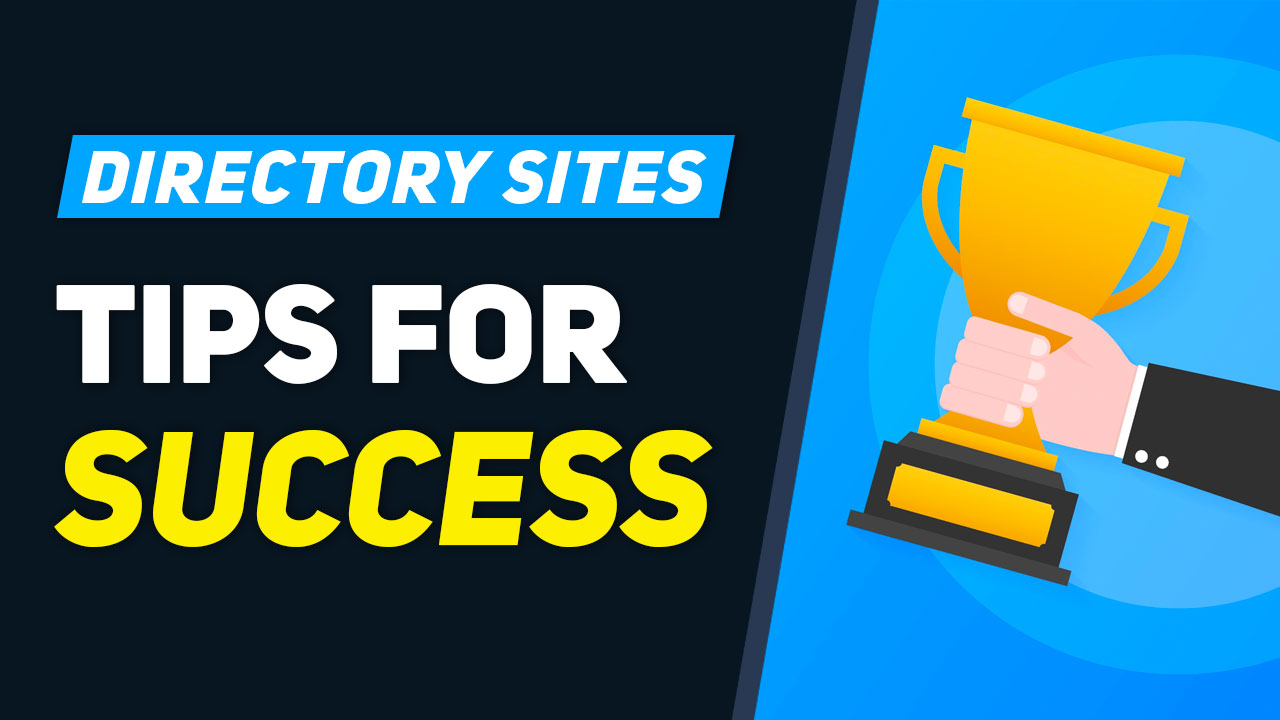 ---
This Tip of the Week covers topics including:
What Are Online Directories
Why Directories Are Awesome
How They Were Used In The Past
The Rules Have Changed
What's Changed The Last Few Years
5 Signs You're On The Right Track…
This is a segment called The Evolution of Successful Directories from Webinar Wednesday 51, recorded live on October 31, 2018.
---
Online directories are not dead…
However, we need to understand the anatomy of a successful online directory because it is not just a website with bunches of links leading to other resources.
Once you understand what makes a good directory, you can find out how to grow it to create a resourceful community.
1) What Are Online Directories?
These are websites where people can post or find searchable resources. Good examples of online directories include websites such as Zillow, Yelp, LinkedIn, Capterra, Angi (formerly Angie's List), Pinterest and Eventbrite to name but just a few.
If you fine-tune your online directory, it is quite possible to give people more organized searchable content, even better than Google.
Many online directories have many things in common. One of them is that they are membership directories, so they allow people to sign up and create accounts with them. People can feel that they truly belong.
Secondly, they allow users to generate content.
Thirdly, users can search for content using certain keywords.
2) Why Directories Are Awesome
Directories are awesome because they offer single focus pages. For instance, Pinterest allows users to post pictures while Angies List is for finding professionals. Zillow has some of the best-organized property lists whileRetailMeNot is for coupons.
3) How They Were Used In The Past
In the past 15 years or so, online directories were mainly used for link building, where the idea was to put the URL to your website in as many websites as possible to increase relevance. Back then, the listing was simple and it did not really provide enough information. The result was that one had many pages with thin content to click through before getting back to the page with value. So, we could say online directories were used to create internal links, which Google considered (still does) a ranking factor.
Another way that directories were used in the past is that people used to import millions of records of business data and Google would start ranking such pages.
This was a way to trick Google into sending tons of traffic. However, Google engineers wised up and adjusted their algorithm.
4) The Rules Have Changed
Google has changed the rules for ranking (sending traffic) to websites. For instance, it considers what value a website is giving its users. Thus, lately, Google's algorithm updates have been more user-focused than publisher-focused.
Google has also changed the way that it sends traffic to new websites. A new website that seems to generate tons of web pages is considered as a spam website and it might never get any traffic sent to its pages.
Many SEO businesses have been "destroyed" by Google when people tried to trick Google into showing their search results first.
5) What's Changed The Last Few Years
A lot has changed with how Google ranks websites and this means community websites. One thing that Google considers is how well you are serving people. Do people come to your community with queries? Do you have a following on social media or are you in the process of building one?
There are now more competitors than ever, with millions of websites going live every day. Another thing that has changed is that people are now smarter, more informed and they know what they want. If a community website is not serving their needs, they know and they leave soon after.
If a user clicks a link on your website, Google can "measure" the value the webpage ads to the user depending on how long they stay on the page, whether they browse to other pages on the website from there and so on. If users realize there is no value in the page, they leave immediately.
6) How Successful Directories Evolved
With the change in the rules, there was a need to do things differently. Here is how successful directories have evolved:
The first thing is to identify your audience. You need to choose the MAIN audience that your directory website is intended to serve. If you have many audiences, it will take immense resources to meet all of their needs.
The second thing is to identify the one need of that audience that you are going to serve fully and with authority.
The third way to help your website evolve is to give people a clear mission and reason to join the website. Searching and finding something is not good enough. You need to give people a reason to want to be part of your community.
The fourth and fifth ways to create a successful directory is to give members of the community helpful resources and then getting rid of anything else that does not serve the purpose of the website. Less clutter is better.
7) 5 Signs You're On The Right Track
Once you have started building your community website, here are the signs you are on the right track:
The homepage explains the problem so the users know what type of need it is you are trying to help them meet.
The content never goes out of the needs scope of the intended audience and on the home page, you only post links that lead to the relevant resources.
Only include the most relevant or important links in your website's main menu. If you have too many links in your main menu then it becomes easier for users to overlook important menu items.
You also need to share helpful information detailing how you have helped businesses and people. This is very good for engaging your audience. You can share social media links (with a gallery of you helping businesses) or create posts right there on the page.
Finally, you need to have a nurturing or onboarding strategy, which is a way of following up and engaging people who join your website.
This can be by doing things such as helping them create their profiles, inviting them to follow you on social media and generally nurture a relationship before moving on to try and win another member.
The Takeaway – You must have the mindset that directory websites are products that need to be packaged and presented properly.
The Elevator Pitch
Why Choose Brilliant Directories
We'll make it short and sweet:
We Know Membership Sites — We've taken care of all the heavy lifting so you can focus on growing your membership community and getting users signed up.
Access to Expert Support — We know you have questions... Our dedicated support team works 'round the clock to quickly resolve any technical issues.
Trusted by 30,000+ Websites — With over 10 years of experience, we understand the unique needs of online membership communities.