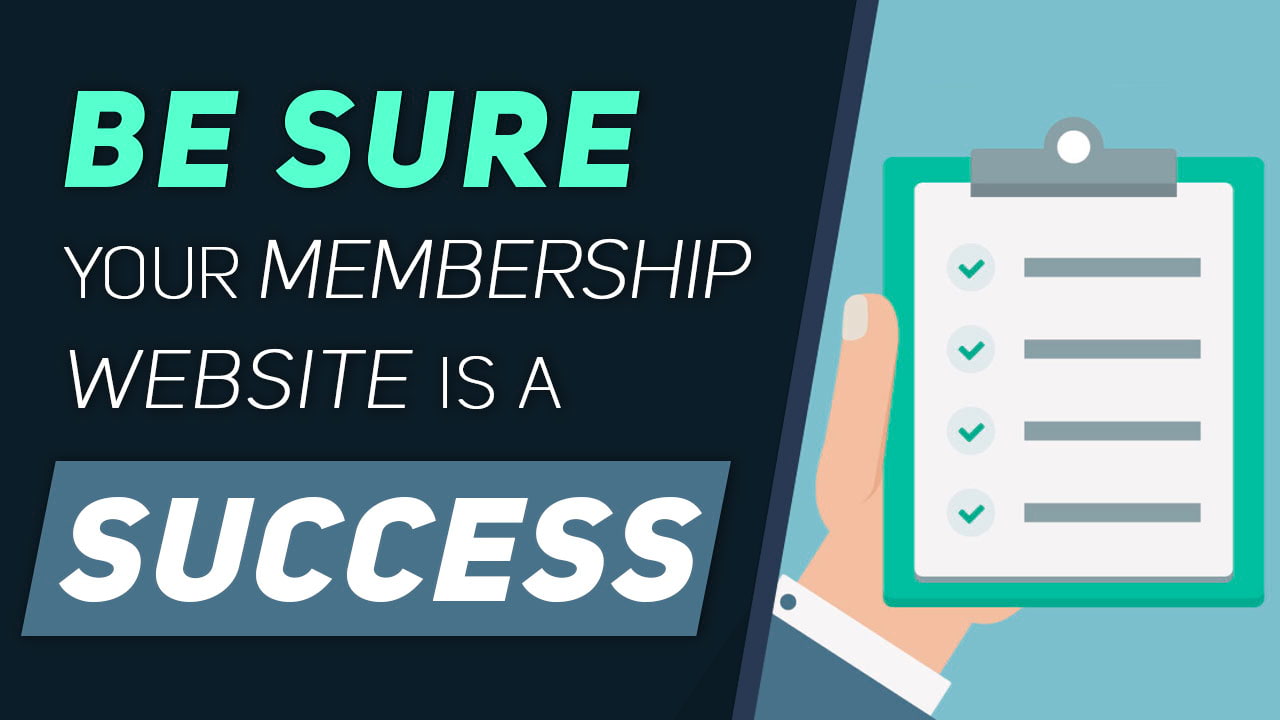 A successful membership business requires a good amount of planning before you even get started.
This is the earliest stage of this process, and it's important to engage it properly to get started on the right track.
We all know how alluring it can be to consider starting a membership business because of how profitable it is, but a solid foundation is going to play a major role in your level of success.
We are going to give you a list of seven essential things that you need to validate before you start your membership business venture. If you fail to plan, you might end up feeling lost and frustrated when your membership site is unable to achieve the results you expect.
To be successful, these are the questions you need to ask yourself…
1. What Problem Will You Be Solving?
It is crucial to be able to research and find out what kind of problems your membership site can solve for your audience. If you are not targeting any problems, you are going to end up stuck and unable to make your business grow. Do your research and find out what kind of problems you can fix for your audience.
If you don't work on this before you decide things like your business name or logo, you are going to find it very difficult to reach an audience that is going to convert.
2. Is There a Recurrent Problem?
Some people feel like the biggest problem they have with their membership site is that they don't have enough returning customers. This is the reason why you need to make sure that your website solves a problem that your clients will need to solve on a constant basis.
For example, you want to avoid giving a member of your site every detail there is to know or take advantage of everything you have to offer in just one interaction. This defeats the purpose of a membership site and it would ruin your business completely.
Make sure there is always room for expansion when it comes to the learning aspect of a product or service. If you are solving a problem, you should also make sure that this is a recurrent problem, or to make it even clearer, a problem that is constantly evolving. Long-term support is the key to a successful membership site.
3. Is Your Solution Efficient?
Keep in mind that a membership site is meant to be like a drip feeder to solve a problem. If someone is looking to solve a problem fast, they probably want a solution that can be provided to them immediately. This is the reason why proper research on your product or service is very important.
You need to make sure that you have a membership business that helps people achieve the results they want. We are living in a hectic world and people are constantly looking for fast solutions, but there are still many services that require recurrent interaction in order for a solution to be possible.
4. Is There an Audience for What You Are Selling?
You might know a few people who have told you they have the problem you are planning to offer to fix, but this does not mean the solution for that problem is on high demand. You need to find out if there is a massive audience out there that needs that particular problem solved.
Keep in mind that you are only going to be able to attract a percentage of the existing audience even if your marketing efforts are efficient. This means that you need to make sure there is enough of an audience to ensure that your membership business is going to be viable.
There are some cases when you find a gap in the market, but you assume this could be a goldmine if there is no action going on. Just remember that a gap in the market does not necessarily mean there is a market for that gap.
5. Is the Audience Willing to Pay?
There are several factors to consider when you are looking into the actual market value of your solutions. For example, if you start a membership website teaching people how to become successful online marketers, you are going to find that your competition is huge.
If you start a membership site with VIP exclusive content, you might notice that your conversions are low because there is so much free information on digital marketing already available online. This is a great example of this situation.
In this case, there is indeed an audience for what you are selling, but that audience might consider that there is enough free information out there. When this happens, you need to make sure that you can market your VIP content as extremely effective and top secret.
It needs to be the kind of stuff that no one gives away free of charge. With that example in mind, think of your own situation and make sure that you have an audience that is both willing and capable of paying.
6. Are You Capable of Reaching That Audience?
If a tree falls in the forest and there is no one around, does it make a sound? In a similar example, if a business has a perfect product, but no one knows about it, is it going to sell?
Well, the tree does make a sound even if no one is around to hear it, but you can be sure that no one is going to invest in your membership site unless you are promoting it and people are aware that it exists.
This means that you need to be capable of creating an effective marketing campaign for your business. You have to reach your audience and you have to be consistent in this process. If you can't engage them with blogs, newsletters, social media and other marketing methods, you are definitely not going to achieve any results.
Look at it this way – if you can't get people to subscribe to your newsletter or give you a like on social media, there is very little chance that you will be able to get them to pay for a membership.
7. Are You Committed to This Project?
If you believe that this is something that is truly rewarding and you feel passionate about this business model, you are going to get excellent results from your efforts. On the other hand, if you are just doing this because you heard the buzz and you want to capitalize on it, you might not be committed enough to make it work.
The initial stages of your membership site business most likely won't be a walk in the park. It takes time and you need to be committed if you want to be able to handle those first weeks and months before the business becomes profitable.
However, if you can answer these seven questions with well thought out answers and commit to your membership website business you shouldn't have any problems becoming profitable.
YOU MAY ALSO LIKE:
The Elevator Pitch:
Why Choose Brilliant Directories
We'll make it short and sweet:
We Know Membership Sites — We've taken care of all the heavy lifting so you can focus on growing your membership community and getting users signed up.
Access to Expert Support — We know you have questions... Our dedicated support team works 'round the clock to quickly resolve any technical issues.
Trusted by 20,000+ Websites — With over 10 years of experience, we understand the unique needs of online membership communities.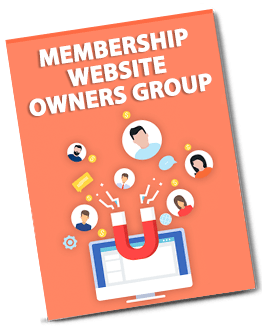 Do You Run a Membership Site?
Join our exclusive Facebook group – FREE – to access proven strategies for growing your membership community. Space is limited, so join today!
Join the FACEBOOK Group