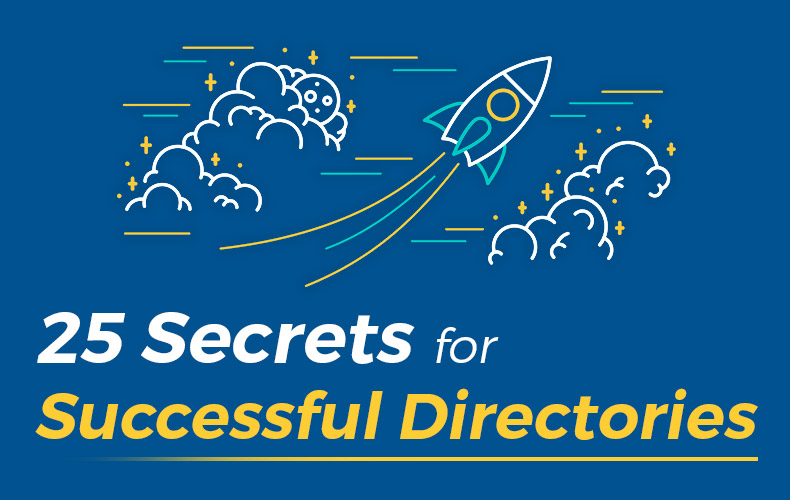 Yes, a directory website is a great way to generate passive recurring revenue. Most of us get that. But even with the greatest directory idea, you need to know where to start.
It's much easier than you think!
The fact is, it's not your fault. A lot of the technology is confusing and we were never taught how to use it. The risks are just too high to actually get started.
Now here's the good news…
Launching an online directory or membership website is much easier now — the technology is far more intuitive. All you need is a great idea and a clear plan of action!
We've compiled a list of the 25 most helpful tips that will enable you to overcome any obstacles standing in the way of you and your brilliant idea.
25 Tips for Starting an Online Directory Website
Pick a simple company name — don't complicate things.
Choose a domain name that is catchy. It should be easy to remember!
Your slogan should explain your website's purpose in just a few words. If it requires a sentence then it is not concise enough.
Get a toll-free telephone number. It is a cheap investment and people trust companies that are accessible by phone (even if they never plan on calling you).
Launch quickly and don't wait on minor details — your competitors are right behind you!
Implement awesome features later. If you need "cool" features from the start then your core idea is not strong enough to stand on its own.
Keep costs down. Focus on launching quickly and getting users — don't invest in anything else to start.
Don't delay because you are secretly nervous. Launching quickly and getting any feedback from your first users is invaluable.
You can always make changes later. Your website will never be perfect so simply make updates as needed along the way.
Ideas are worthless without action. Good ideas mean nothing unless you turn them into something tangible.
Don't dwell on "what ifs". Invest a little to test a concept quickly rather than spending years thinking about doing it.
If you build it they will come! For smaller teams, you only need a tiny piece of the pie to thrive.
Don't buy expensive domain names. You can do that after you prove the concept with your first batch of users.
Make your message clear — complicated wording confuses people!
Use verbiage to tell people exactly what to do. Don't outsmart them with "clever" wording.
Make an irresistible offer. You don't need lower prices, just tell prospective users how much more they stand to gain by using your website.
Don't compare yourself to others. Focus on being awesome!
Keep the signup process simple. Too many signup options will turn people away.
Free members are extremely valuable. You gain quality users and the opportunity to upsell them at a later time.
Use the tools at hand. Don't delay by thinking you need certain features to succeed. Many have done more with less!
Problems present opportunities! Prospects and users who complain are the ones who care the most and are more likely to purchase something.
Utilize social media marketing. It's cheap, builds a loyal following and creates a strong brand name.
Don't let others bring you down. There will always be negative critics. Push forward and think positive!
Use high quality images. Eye candy goes a long way and adds credibility.
Don't be stubborn. Accept constructive criticism, be nimble and adjust as needed.
You can do it! Send us a message or give us a call to review your website idea for free!
The Elevator Pitch:
Why Choose Brilliant Directories
We'll make it short and sweet:
We Know Membership Sites — We've taken care of all the heavy lifting so you can focus on growing your membership community and getting users signed up.
Access to Expert Support — We know you have questions... Our dedicated support team works 'round the clock to quickly resolve any technical issues.
Trusted by 20,000+ Websites — With over 10 years of experience, we understand the unique needs of online membership communities.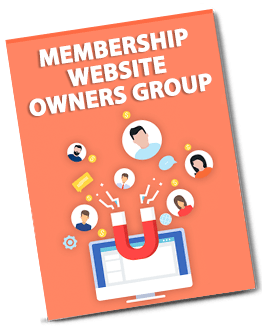 Do You Run a Membership Site?
Join our exclusive Facebook group – FREE – to access proven strategies for growing your membership community. Space is limited, so join today!
Join the FACEBOOK Group