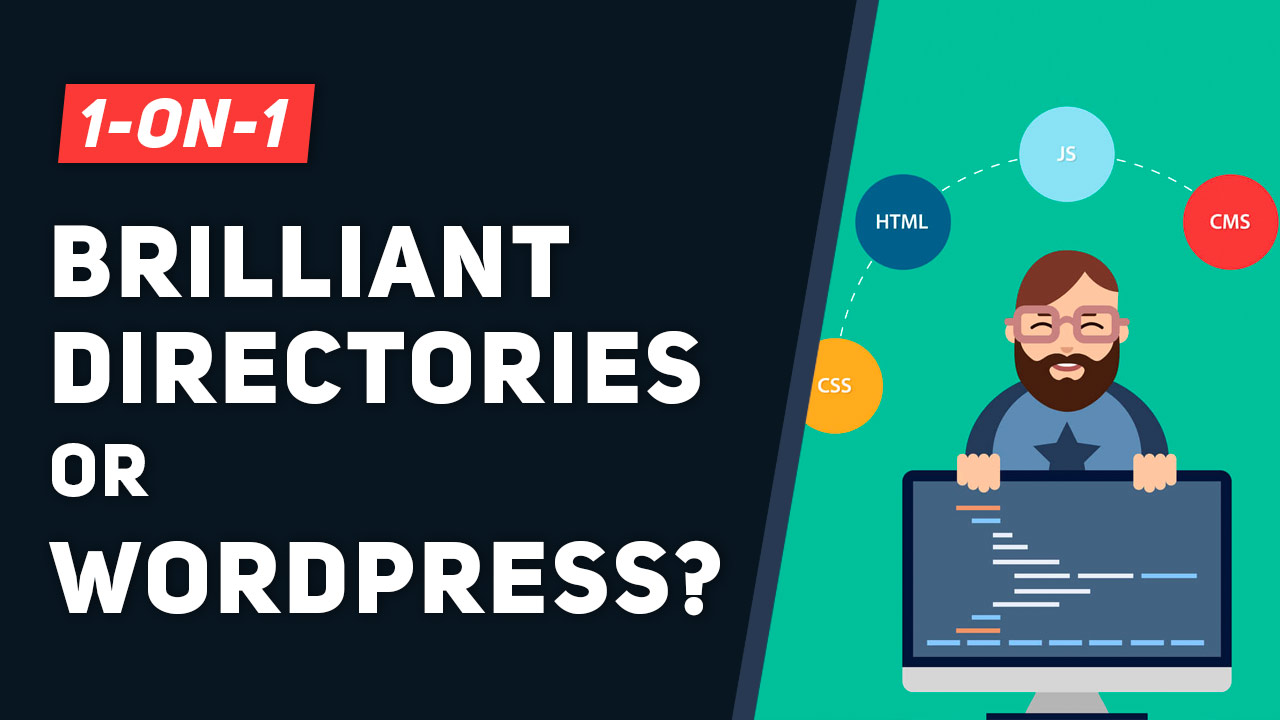 Looking for the best platform to manage your membership website or online directory website? Many membership website owners initially consider using a generic CMS such as WordPress… after all, WordPress is incredibly popular and simple to use.
But there are some important aspects to consider before you dive into the realm of WordPress templates and plugins. WordPress is fantastic for simple websites. But a membership or directory website is far from simple with hundreds of database tables to properly manage. When you look at it that way, using a platform that offers a dedicated membership management solution may be your best bet in the long run.
We'll look into some of the primary benefits of Brilliant Directories – the leading online directory software. All of the features we mention are included in the platform, whereas with WordPress you'll need to determine whether or not several different plugins are all compatible with one another.
---
---
1. An All-in-One Solution
WordPress is undoubtedly a great CMS to construct a standard website. However, for a membership or directory website you would first need to choose a theme that suits your website idea and then you'll need to depend on several other plugins to run the platform efficiently – from managing members, processing payments, publishing various forms of content from all of your members, etc.
Brilliant Directories, on the other hand, is designed specifically for launching membership and directory websites. It comes with all the essentials of management, marketing, and integration to make your business seamless from every aspect. Plus, Brilliant Directories includes hosting for your website!
2. Manage Your Members
Within your Brilliant Directories website's admin area is a section dedicated to managing all of the members who are signed up on your website. You can view and edit details of individual members, view transaction histories, moderate their content and more.
And for your members, when they login to their accounts they'll access a self-service dashboard where they can keep track of their leads, reviews, publish content to your website and manage their account as a whole.
3. Payment Gateway Integrations
Brilliant Directories also comes with several integrated payment gateways including the most popular and globally accepted – PayPal, Stripe, 2Checkout, Authorize.NET, and more. It also includes transaction management tools that allow you to identify past-due members, process refunds, send payment reminders to members, and more.
The system will also automate recurring membership payments and renew subscriptions. You can set the price for your various membership plans, how often those payments recur (monthly, yearly or one-time), which features each of those membership plans include, and more.
4. Integrated Marketing Tools
Marketing tools are an integral part of any successful website. When using WordPress, you have to rely on plugins and third-party tools to market your site and your services. With Brilliant Directories, you have access to built-in marketing tools.
The Brilliant Directories platform offers integrated newsletter sign-up forms for your members and an email management area for you to craft and send newsletters to your members. Unlike WordPress, you can manage these subscribers' contact list right from your website's admin area. Additionally, you can categorize customers based on tags to send them more targeted emails. All fo this without needing to integrate a separate emailing service.
5. Lead Generation Tools
Brilliant Directories comes with everything you need to generate leads on your directory and distribute those leads to your members. With simple forms you can start generating leads right from the start and quickly sell them to your members.
As with every other aspect of your website, leads are also managed from your website's admin area. From there you can match leads to your members and moderate leads. You also have the option to charge your members for leads if you don't want to provide them for free. The price you charge per lead is customizable for each membership plan you offer.
6. Built-In Ad Management
Another prominent feature that makes Brilliant Directories a superior option compared to WordPress is the option to place banner ads throughout your website for additional revenue.
There are several pre-defined banner ad placements, though you can add more if you'd like. You can sell ad space and upload your images to link, or you can add your Google AdSense code to display Google ads instead.
7. Add-On Features
Brilliant Directories comes with hundreds of included features that are essential for the smooth operation of any online directory or membership website. However, they offer website add-ons that add additional functionality to websites such as coupon codes, automatic lead matching, adblock detector, claimable business listings, free trial periods for members, private member chat and so much more.
Brilliant Directories provides you with the simplicity of WordPress without the hassle of finding and installing numerous plugins. There are multiple ways of monetizing your directory and managing all of its aspects efficiently from your admin area. Take the 7-day free trial for a test drive and see how easy it is to manage a Brilliant Directories website for yourself.
The Elevator Pitch:
Why Choose Brilliant Directories
We'll make it short and sweet:
We Know Membership Sites — We've taken care of all the heavy lifting so you can focus on growing your membership community and getting users signed up.
Access to Expert Support — We know you have questions... Our dedicated support team works 'round the clock to quickly resolve any technical issues.
Trusted by 20,000+ Websites — With over 10 years of experience, we understand the unique needs of online membership communities.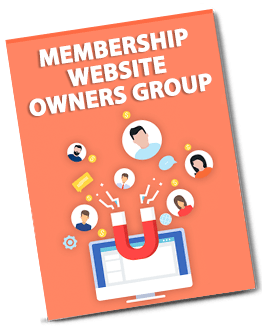 Do You Run a Membership Site?
Join our exclusive Facebook group – FREE – to access proven strategies for growing your membership community. Space is limited, so join today!
Join the FACEBOOK Group