Last updated May 5, 2014
How to Develop an Online Presence for Your Growing Business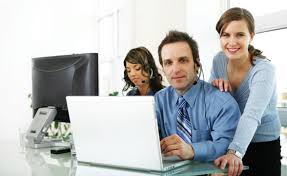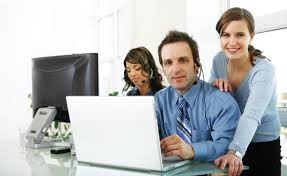 In today's world, having an online presence is just as important – perhaps even more important – than having a physical presence. There are unlimited possibilities for your business' online presence, because there are hundreds of millions of people that visit the web each day. The key, however, is to position your web presence to reach those people – specifically your target demographic, so that you can maximize revenue and make the most out of your marketing dollars. So, how do you develop a web presence -specifically a strong web presence? There are a number of factors that go into developing your business' online identity. Here is how to develop an online presence for your growing business.
First, you want to include a blog as a page link that visitors to your website can visit. A blog is important for a number of reasons and it is a key component to developing a strong web presence. A blog is great for maximizing SEO, or search engine optimization, and it is also great to keep visitors coming back to your site. And the more interesting your blog, the more successful your blog will be. Moreover, the more posts you make, the better your rankings in the search engine will be.
Also, on top of having a blog, you also want to create a strategic SEO campaign. A successful SEO campaign has multiple components that make it successful and there are a number of different elements that can help increase your rankings in the search engines. If your growing business does not have an SEO campaign, it will be incredibly hard to gain the footing you want your business to gain on the web. Some ways to increase your SEO include boosting keywords, back links, using business directory software and optimizing the copywriting on your website. With a promising SEO campaign, you can increase traffic to your site by almost 60%.
Next, make sure to have a strong social media presence. Industry insiders and analysts say that having a strong social media presence is a critical to having a strong web presence. A majority of the people online are using social media tools. Most of the time, all your business needs is a profile on three of the leading social media platforms. However, it doesn't stop right after you set up your profile. The key is to make constant updates – sometimes more than twice or three times a day. So, you might want to hire someone to take over your business' social media positioning – someone that knows the target demographic and knows how to use social media.
Lastly, you want to also have an excellent website. Once you cover the groundwork and get your site out to the masses -it all comes back to having a beautiful and intuitively designed website. If your main point of sales will be online, your website better be easy to shop on and check out, or else you could see all your efforts go to waste. So, be sure to hire the best programming team you can find, and make sure to always test out the final layout before you go live. You want to be absolutely certain that your site is 100% user friendly before you make it live. And remember: always update your site accordingly and listen to your online customers – they are often right.
YOU MAY ALSO LIKE:
The Elevator Pitch:
Why Choose Brilliant Directories
We'll make it short and sweet:
We Know Membership Sites — We've taken care of all the heavy lifting so you can focus on growing your membership community and getting users signed up.
Access to Expert Support — We know you have questions... Our dedicated support team works 'round the clock to quickly resolve any technical issues.
Trusted by 20,000+ Websites — With over 10 years of experience, we understand the unique needs of online membership communities.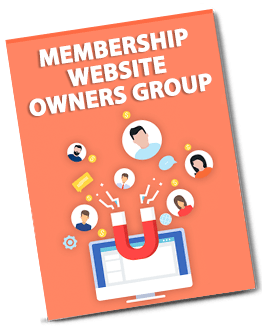 Do You Run a Membership Site?
Join our exclusive Facebook group – FREE – to access proven strategies for growing your membership community. Space is limited, so join today!
Join the FACEBOOK Group