These days it has become incredibly easy to create an online presence for your business. Websites are simple to design, and you might even be able to find a template that will work for your company with just a couple of slight tweaks. Even hosting fees are coming down as more and more players enter that marketplace.
But while you can easily create a blog or an e-commerce site and sign up for all of the social media platforms, reaching the right people is just as hard as ever. After all, the same online opportunity exists for all companies in your market, and many of them will be far better financed than you are. Those dozens or even hundreds of companies are all trying to attract the same customers. In order for you to find success without blowing your marketing budget, you must make sure that your outreach efforts are finding your true customer base, the perfect person who is both interested in what you have to offer and in a financial position to purchase. Here are a couple of techniques to help you reach more targeted customers online.
First of all, make the effort to figure out where your niche market spends their time on the internet. It doesn't take a computer genius to figure out that a good chunk of most people's online browsing time is spent on the social networks. But while that's the obvious conclusion to make, which network are they on exactly? You could spend thousands of dollars on sponsored posts and paid Facebook ads just to discover that your core market actually spend more time on Twitter. Perhaps you deal with large corporate accounts, and the hundreds of man hours you put into populating a Pinterest board would have been far better spent on LinkedIn connecting with the actual buyers. You'll need to do a good amount of research to come to a definitive answer here. There's probably a mix of sites that will need your attention, but always keep one or two of them as your primary focus.
Now that you know where your target audience is, you have to determine what you can say that will connect with them. People are hungry for engaging content. The vast majority of what you'll find online is basically mindless, and forgotten as soon as it is seen. The problem is there's just so much of it. There are millions of sites out there and they all receive traffic of a certain amount. Your job is to figure out the primary sites your target customer base visits, and then try to extrapolate why they are there. There is far different content on eBay than on YouTube, for example. The goal is always to be seen as an expert in your field. You want to become the person your customers go to for information on a particular subject. By looking into the sites your target audience visits you should be able to further understand the sort of content they are looking for when they power up their web browsers.
You can pour thousands of dollars into perfecting a directory script and working with a search engine optimization firm to improve your keyword campaigns, but if you're not utilizing some amount of video content you're going to get lost in the shuffle. The numbers back this up impressively. Every single day there are more than one hundred million videos viewed. That's as if 33% of the American population watched a video a day. And while the amount of time most consumers spend on a page is going down, the amount of time they are willing to watch a video is on the way up. Whomever your target audience may be, they are surely watching multimedia content. Look for ways to create videos that speak to these people and you'll see your financial numbers trend upwards as well.
The Elevator Pitch:
Why Choose Brilliant Directories
We'll make it short and sweet:
We Know Membership Sites — We've taken care of all the heavy lifting so you can focus on growing your membership community and getting users signed up.
Access to Expert Support — We know you have questions... Our dedicated support team works 'round the clock to quickly resolve any technical issues.
Trusted by 20,000+ Websites — With over 10 years of experience, we understand the unique needs of online membership communities.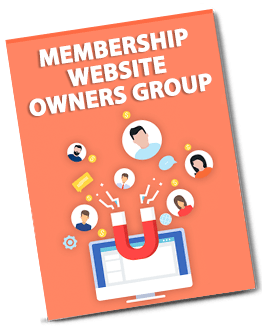 Do You Run a Membership Site?
Join our exclusive Facebook group – FREE – to access proven strategies for growing your membership community. Space is limited, so join today!
Join the FACEBOOK Group