When you're running a membership site, there's nothing more important than keeping people coming back for days, weeks, and months after their initial sign-up. We all know that the name of the game is to get them to become paid subscribers, but how do you do it?
---
Get more sign ups
8 Tips to Attract and Welcome New Members to Your Directory Website
---
There are a few people who will instantly upgrade to your paid service, a few people who will forever remain inactive or would never consider paying, and then there's everyone else in between. It's this large slice of your audience that we're aiming to convert, and you can do it all by employing a few proven emailing strategies.
Here are 6 ways to keep your website's visitors coming back…
1. Create Urgency Through the Fear of Missing Out
Membership and directory sites really need to create the fear of missing out. It's what will allow you to get people coming back night and day, just in case they miss something. Make it clear that what you're offering changes regularly, and that certain offers are only there for a short time. Eventually, people will be checking regularly to see if you have an offer or promotion on, and that's when you know you're onto something.
Robert Morgan, Head of Marketing at Resumes Centre adds: "The fear of missing out works with every business, and it's definitely something a directory site can use to pull in more visitors on a regular basis."
2. Make Subscribers Feel like Part of a Community
Humans are social creatures, and we want to feel part of something. Conratulate your subscribers on community acheivements to help them feel included in your community. Here's a couple of great phrases you can use and adjust to do just that:
Congratulations on helping us achieve 1,000,000 members
Wow, you've helped us achieve 2,000,000 unique visitors this month alone
If you want to find the right words, then you can use online services such as Online Writers Rating or the Hemingway App to get the job done.
3. Keep a Running Total of Your Key Stats – Use as Social Proof
It's a fact of psychology that people like to be seen to do the same things as their friends. It gives them a shared identity, and it's something you can exploit in your email copywriting.
By publishing infographics about numbers of members, subscriber retention rates, and how you compare favorably in this regard to your competitors, you can provide the all-important social proof. If people think lots of other people are checking your directory or paying for your membership, they're far more likely to follow suit.
"Social proof is a real phenomenon, and with the rise of fake news and paid ads, it's only going to get more important," says Lucy Dyer, Content Editor at Resumes Expert.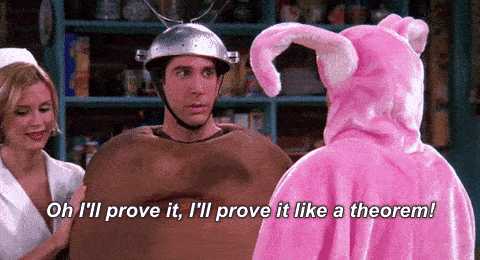 4. Drip Feed Enticing Content so People Check Back Periodically
This one pretty much speaks for itself, so we won't labor the point. It's really all about creating the desire to learn just that little bit more, and then making it clear that the answer will arrive in the member's inbox shortly. That way you can get them into the habit of checking back regularly. Eventually, they'll be going onto your site to check out other content while they're waiting.
5. Focus on the Benefits, Not the Features
It's no use talking over and over and over again about the features of your site. People will learn what they are quite quick, but they don't tell the whole story. What you need to do, is connect them to the lives of your members by highlighting the features.
Here's a comparison:
Access 1000 Sales Templates
Learn How to Connect with Your Target Audience
The first one is the feature, the second one is the benefit. It's obvious which one is going to connect with the reader better. Keep your content fresh and authentic by using a range of online creative tools such as Write Load and Flash Essay to help you to put a fresh spin on things.
6. Positivity Beats the Hard Sell When It Comes to Subscribers
If someone has already signed up, it's obvious they already have an interest in what you're doing. This means that the hard sell is very unlikely to work with them. Take a look at these two examples of the types of phraseology you might employ:
"You should sign up immediately to avoid missing out on transforming your business forever!!!"
"We're always coming up with new ideas to show you how you can make more money, and live the life you deserve."
They are both designed to try and get people to pay for a subscription to a membership site that teaches you to make money, but the first one is so over the top. It's a traditional hard sell, but in today's climate, it will just push people away. The second one is very different. It's conversational, relaxing to read, and overwhelmingly positive. It's written by someone that people will want to spend an extended period of time interacting with.
Final Thoughts
Now that you've seen how to use the power of the written word to keep your members coming back over and over again, all you need to do is put your new strategy into action.
Start with just one approach, and then refine it through split-run testing with the help of a professional copywriter. That way you'll know you've got the best wordsmith crafting your content, and you'll also be feeding the reaction of your members back into the equation. Proper email marketing is exactly what you need when you want to grow your membership website and take your business in an exciting new direction.
The Elevator Pitch
Why Choose Brilliant Directories
We'll make it short and sweet:
We Know Membership Sites — We've taken care of all the heavy lifting so you can focus on growing your membership community and getting users signed up.
Access to Expert Support — We know you have questions... Our dedicated support team works 'round the clock to quickly resolve any technical issues.
Trusted by 30,000+ Websites — With over 10 years of experience, we understand the unique needs of online membership communities.