No matter what kind of business you might have, in order to make it as successful as possible, one of the things that you're going to have to establish is an online presence. That's what gives you the ability to showcase all of the products and services that you have to offer to literally thousands of people, across the world, at the same time.
Of course, being that there is so much to see out in cyberspace, in order to attract the kind of attention that you would like, there are some effective things that you can do in order to make yourself more visible (and memorable). If you'd like a few tips on how to develop a really strong online presence, we have five great suggestions for you below:
Design a great website. The foundational tool for becoming relevant online is to have a great website. This first begins with hiring an awesome website designer so that it looks fresh, sleek and also a bit unique. Then make sure that it has good (and regularly updated) content; that infographics are incorporated; you have an easy to find "Contact Us" page and that you have some short of a blog (preferably a video blog) on the homepage.
Be social-media happy. It's one thing to have an amazing website but you take things to a whole new level when link it to your social media platforms. By creating a Facebook fan page, a Twitter account and even a Pinterest page, you are able to reach people in a way that you simply wouldn't be able to do without them. And since all of those social media sites are free, there is absolutely no good reason to go without them.
Don't forget about Search Engine Optimization (SEO). As it directly relates to the internet world, SEO is something that is here to stay. By creating great navigation links, making sure that you have relevant copy and getting as many reviews and testimonials from former and current customers as possible, all of this can play a direct role in you establishing a stronger online presence.
Get on some business directories. There are actually a lot of good reasons to try out some business directory software. For one thing, it can help you to establish valuable links to your website. Another good reason is that helps to make your company more visible on search engines such as Google and Bing. Plus, they help to provide you with a significant amount of online creditability. Some of the more popular business directories include Yelp, Topix, Biz Journals, Angie's List and Yahoo. Be sure to check them out.
Maximize your email marketing. Whether you're paying for one through Constant Contact or using a free service like Mail Chimp, one of the best things about having an email marketing account is that it's an easy way to stay connected to your customers while also creating your very own database. So, make a point to send out newsletters, offer promo codes and announce contests via your email marketing account from time to time. It's a surefire way to keep in touch with the customers you have and create relationships with those they may forward your newsletters too as well.
The Elevator Pitch:
Why Choose Brilliant Directories
We'll make it short and sweet:
We Know Membership Sites — We've taken care of all the heavy lifting so you can focus on growing your membership community and getting users signed up.
Access to Expert Support — We know you have questions... Our dedicated support team works 'round the clock to quickly resolve any technical issues.
Trusted by 20,000+ Websites — With over 10 years of experience, we understand the unique needs of online membership communities.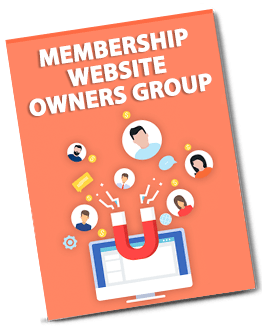 Do You Run a Membership Site?
Join our exclusive Facebook group – FREE – to access proven strategies for growing your membership community. Space is limited, so join today!
Join the FACEBOOK Group