You can hardly operate a business these days without creating an online presence, and for most businesses this starts with launching an associated website.
But you can't stop there; it turns out there's a lot more to using the worldwide web as a platform for expanding your business enterprise.
The problem is that you might not know what options are available to you, much less which ones are going to deliver the most bang for your buck, so to speak. And because of this you could have a very difficult time putting together a solid strategy for increasing your online presence and spreading your brand via virtual space.
However, there are a few steps you'll probably want to take when it comes to planning how you're going to make the most of your excursion into the online arena. Here are some things to consider as you set about developing your strategy for online business growth.
The first thing to address is your website. You'll want to make sure that it's designed with functionality and high-value content. This is where you need to start if you want to make a good first impression where your online operations are concerned. You should think of your website as your base of operations in cyberspace, and as such, it needs to reflect the goals and ideals of your brand while enticing customers to offer their patronage. It will also be the hub for your online activities, but only insofar as people can find it. So your next step should be to engage in search engine optimization (SEO) in order to increase visibility in the online arena. When potential customers are searching for you via engines like Google, you want to make sure that you show up on the first page of results for targeted searches, and ideally, within the top five results. This is easier said than done, of course, and it will take some time to achieve your goal, but it's well worth the effort.
But there's even more to your overall strategy for online growth. As part of your SEO strategy you may elect to start an on-site blog or guest post on respected industry blogs, or you might begin networking with colleagues on forums in an effort to gain valuable information and insight into expanding your online presence (or even promotional opportunities). But what you really need to think about adding to your plans is social media. Most people start with the big three: Facebook, Twitter, and YouTube. And considering how many users they have, this is probably a good place to begin your foray into social networking. But you might also want to think about the benefits of more recent additions like Instagram and Pinterest and what they can do for your business, or even emerging platforms that are just starting to grow.
Keep in mind that your social media accounts are only as valuable as the time you put into them, so don't overextend yourself by setting up more profiles than you can reasonably manage. By choosing just a few you can give your customers the added value they crave without having to spend all of your time tweeting at the expense of running your business. And don't forget that there are other ways to spread your name, as well, such as signing up with some of the brilliant directories that cater to your industry. It may not be the sexiest option out there, but with low prices and selective listings, it could be a great addition to your strategy to grow your business online.
The Elevator Pitch:
Why Choose Brilliant Directories
We'll make it short and sweet:
We Know Membership Sites — We've taken care of all the heavy lifting so you can focus on growing your membership community and getting users signed up.
Access to Expert Support — We know you have questions... Our dedicated support team works 'round the clock to quickly resolve any technical issues.
Trusted by 20,000+ Websites — With over 10 years of experience, we understand the unique needs of online membership communities.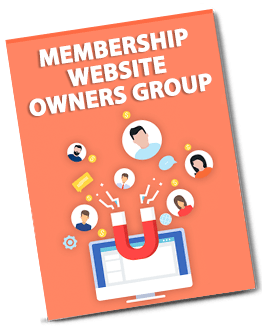 Do You Run a Membership Site?
Join our exclusive Facebook group – FREE – to access proven strategies for growing your membership community. Space is limited, so join today!
Join the FACEBOOK Group