How to Block Spam Form Submissions on Your Website
Last updated December 27, 2018 by Team Brilliant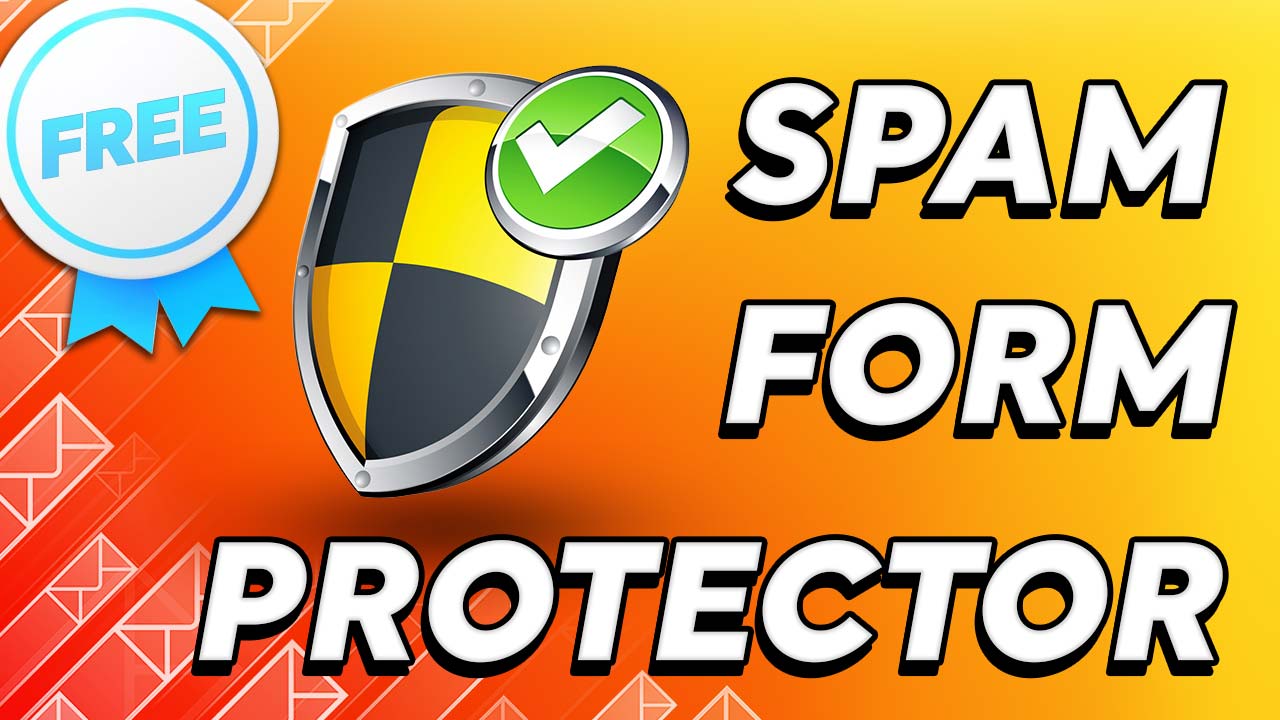 You just finished launching your website and are now waiting on the fruits of your labor. Your site is SEO friendly, it has high quality shareable content, and you already have people signing up to become members. But it's inevitable that spam bots will eventually find your site and begin submitting spam submissions, making it a chore to sift through the illegitimate submissions to find true leads and genuine customer inquiries.
In fact, according to Propeller CRM, 45% of all emails are spam and this spam costs businesses $20.5 billion each year in lost productivity and technical expenses.
You're likely not interested in the magic diet pills, stories from Nigerian princes and losing valuable time and money having to deal with these bogus form submissions. So the question is…
How do you protect your website and overcome annoying spam?
There are three primary ways to combat website spam. We'll go trough these options in order of effectiveness.
Effective spam blocking options:
Google ReCaptcha
ReCaptcha, developed by Google, is a free tool aimed at stopping spam form submissions on websites. It begins with a simple checkbox that users are required to click. Checking the box is usually sufficient for most human visitors to pass. However, if suspicious activity is detected when checking the box, ReCaptcha will present a task that requires users to identify specific elements from a visual puzzle.
This is the most common form of anti-spam protection and it's likely that every single internet user has interacted with a ReCaptcha element on more than one occasion. All Brilliant Directories websites come standard with ReCaptcha integration.
Honeypot
A popular yet inconspicuous method is known as a "honeypot". This method essentially tricks bots into filling out a hidden field in your form. If the field is filled out then the form submission is flagged as spam.
To get more technical, a honeypot works by enlisting the help of a decoy hidden field in a form. Spam bots usually fill out every field when submitting a web form. Humans can not see the hidden honeypot field so naturally, it's left blank. Therefore, it's safe to assume that a form submission is spam and was generated by a bot if that submission has the honeypot field filled.
Implementing a honeypot in your website's forms is simple. All you need to do is add a hidden field to your form. The field can be named anything, but it must be hidden from users with CSS or another method.
Here's an example honeypot field:
input type="email" name="h_email" style="display:none"

If you have a website powered by Brilliant Directories, rest assured that all of your website's forms already include a hidden honeypot field.
Anti-Spam Form Protector
The best way to block spam form submissions on your website is by utilizing a anti-spam plugin that checks form submissions against a database of known spam-related keywords.
Akismet is the most popular anti-spam plugin for WordPress powered websites. For directory and membership websites powered by Brilliant Directories, Spam Form Protector is a free add-on that allows you to specify individual keywords, phrases and characters. If a form submission includes any of the specific keywords it will automatically be marked as spam and blocked.
This is the ideal form of spam protection as it allows you, the website owner, to fine tune the list of known spam keywords so as to limit false positives depending on the subject matter of your website.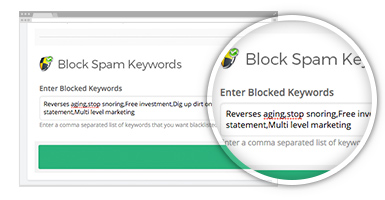 You can protect your website, efficiently identify genuine leads, and improve your response time by using the three anti-spam techniques described here. By default, websites powered by Brilliant Directories include Google ReCaptcha, honeypot fields, and the optional Spam Form Protector add-on.
The Elevator Pitch:
Why You Should Use Brilliant Directories
We'll make it short and sweet:
Hosting more than 20,000 websites, Brilliant Directories is the most popular directory platform.
You'll get stuff done! We've taken care of all the heavy lifting so you can focus on promoting your site and getting members signed up.
We have a friendly, top-rated support team! Our dedicated support team works around the clock to assist you with any technical issues. Average response time is one business day.
Brilliant Directories is easy to use. We mean it. It is seriously easy to get started. The platform was designed with beginners in mind. Simple settings and 15+ themes make launching your site quick and easy, while source code access lets developers customize to their heart's content.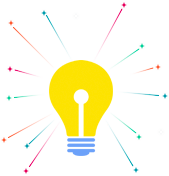 10,000+ Users Trust Brilliant Directories
They all started with a free demo website...
Easily launch your own online directory website! Effortlessly build beautiful online member directories for any purpose, industry and location.
---