With the average delivery rate of emails being 1 in 4, increasing email deliverability is vital to the success of your email marketing efforts. If only 75% of your emails are being delivered then you could potentially be leaving up to 25% more revenue on the table.
The only sure-fire way of ensuring your emails get delivered to your subscribers is by getting them to whitelist you.
When a subscriber whitelists you, that means getting them to proactively 'train' their email clients to accept your emails by putting you on their email whitelist. How do you get your subscribers to do this?
Ask Subscribers to Whitelist You
The best thing to do when you want someone to do something for you is to simply ask. The worst that can happen is that the subscriber will say no or simply not respond. So, just ask them to whitelist you.
However, do not assume they will do this by themselves. Most of the time, people need prompting and to be asked to do something directly. Set up an autoresponder 'Welcome' email that is sent as soon as they've subscribed that asks them to whitelist you and gives simple instructions on how they can do so.
A good idea would be to send them a link to an article that explains how to white emails in Gmail, Outlook, and Yahoo since these are the most popular email providers/clients.
Place a Call to Action in Your Emails
Position a Call to Action (CTA) at the end of your emails. Don't worry about being spammy. As long as you do it non-intrusively and tactfully, people will not mind so long as you're asking them to do something that could benefit them in some way.
People are used to having to take action when receiving emails and being guided to do so. So, if you add a CTA that explains why they need to take action and how they should do it, they probably will.
---
---
Get Subscribers to Reply to You
Another way to get onto your subscriber's whitelist without asking them is to get them to respond to your email(s). As soon as a subscriber replies to an email from you, your email address will automatically be whitelisted.
You can get them to respond by sending an email that includes a value-oriented question. Ask your subscribers what topics they'd like to hear more about or what they think of a particular product or offering.
People love giving their opinion, and by doing this, you'll not only be ensuring your email is added to their whitelist but you can also use the opportunity to get to know your subscribers better.
Personalize Your Emails
Make sure that you use personalization and address the subscriber by name, for example, "Dear Mary…" This personalization, even when the subscriber realizes it is automated, indicates that you have taken the time to make sure that your data is clean and accurate.
If you are using the Brilliant Directories platform to manage your membership website and send emails to your members, you can insert dozens of "member variables" into email templates. These variables will automatically be replaced by the corresponding information for the member the email is being sent to. This is an easy way to ensure all of your emails begin with "Hello [Member's Name]".
Make Sure Your Emails Don't Get Sent to Spam
It is challenging to get all your subscribers to whitelist you or to respond to your emails. Therefore, the second-best option is to ensure that your emails do not end up in their spam folders. You can do this by utilizing a double opt-in.
The double opt-in method for email newsletters involves a couple steps the subscriber must take, but it is now a relatively common process. After someone subscribes to your emails, they will receive an email and have to confirm their signup. The process looks like this:
Someone fills out your email signup form.
They receive an opt-in confirmation email, and click the confirmation link in the email.
The confirmed subscriber is added to your email list and will receive your future emails.
Double opt-ins may reduce your overall subscription rate since it does involve a second confirmation step. However, it will increase your engagement rate because you will know that whoever has subscribed genuinely wants to receive your emails.
Don't Use a 'no-reply' Email Address
You should also avoid using a 'no-reply' email address such as noreply@mywebsite.com and follow subject-line best practices. For example, don't use CAPITALS or exclamation marks in your subject as most email clients regard these practices as spammy.
It can be relatively easy to increase your email deliverability in 2020 if, in addition to the above points, you focus on providing quality, targeted content with which your subscribers engage.
ISPs and email service providers strive to deliver high quality, non-spam content to their users. If you follow these best practices the ISPs and email service providers should recognize this and consistently deliver your emails to your subscribers' inboxes and not their spam folder.
The Elevator Pitch:
Why Choose Brilliant Directories
We'll make it short and sweet:
We Know Membership Sites — We've taken care of all the heavy lifting so you can focus on growing your membership community and getting users signed up.
Access to Expert Support — We know you have questions... Our dedicated support team works 'round the clock to quickly resolve any technical issues.
Trusted by 20,000+ Websites — With over 10 years of experience, we understand the unique needs of online membership communities.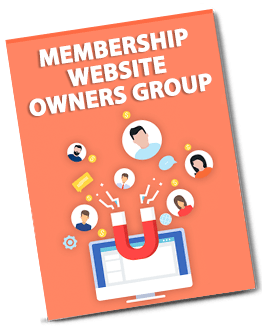 Do You Run a Membership Site?
Join our exclusive Facebook group – FREE – to access proven strategies for growing your membership community. Space is limited, so join today!
Join the FACEBOOK Group