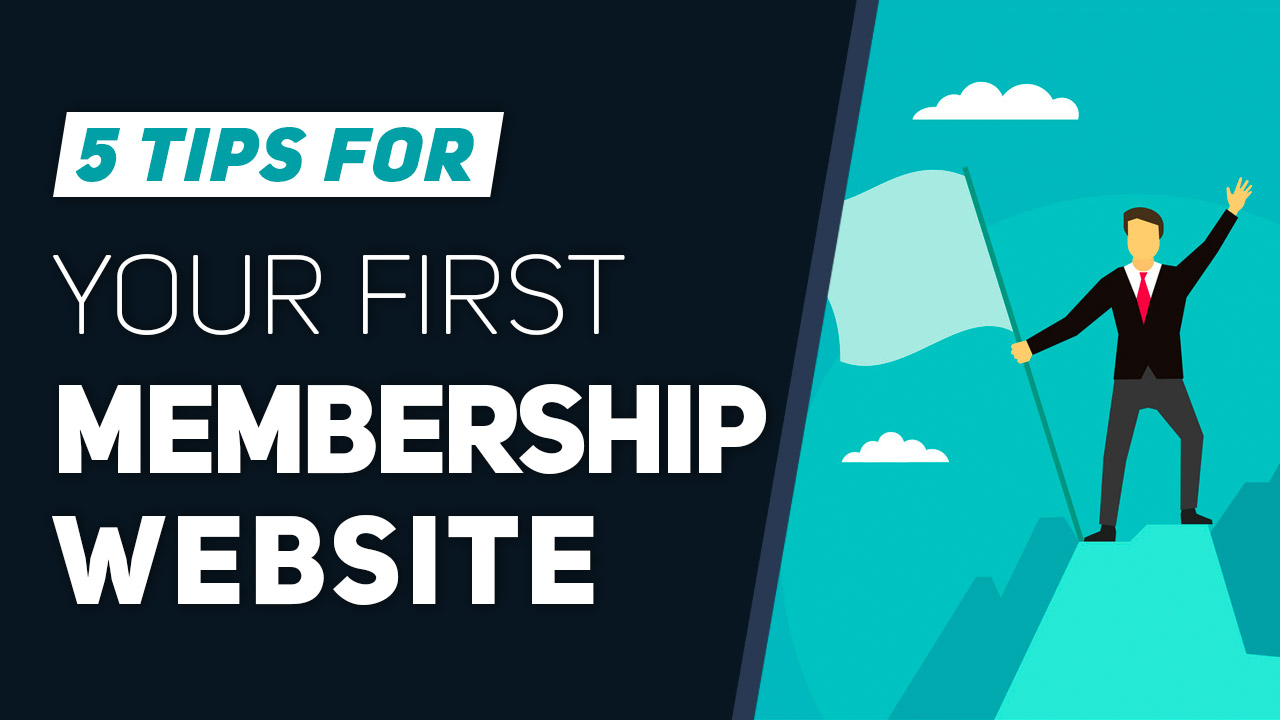 If you're planning on building a website with a special members-only area, you should get acquainted with some of the basic features that make up this kind of membership website.
The better we understand the core of any situation, the better chances we have to develop a practical solution. Therefore, in this article, we're going to reveal five pieces of advice to help you create and manage a membership website regardless of your technical background, business volume, or the type of content you wish to provide your members.
1. Choose a Platform
The advent of the Internet propelled the growth of the web design industry, allowing seamless website building experience with numerous online platforms that let you establish your digital footprint in just a few clicks.
However, creating a membership website requires special features to keep the restricted content out of the regular visitors' view, allow secure payments for collecting fees from your members, an efficient registration process, and finally a simple member management system.
Tools like Brilliant Directories give you the ability to create a website with customizable membership features that you can adjust according to your needs. Often times it can take years and tens of thousands of dollars to develop a functional membership website from scratch.
Alternatively, WordPress could be utilized along with several independent plugins to create a membership website. However, if WordPress requires an update or one of the various plugins you're using needs to be updated then that could potentially cause the core of your member management system to faulter if the various plugins are no longer compatible.
In the vast majority of cases, sticking with a dedicated membership website builder like Brilliant Directories will be the sipmlest and fastest way to go about launching your website. Brilliant Directories even offers a free 7-day trial so you can launch your site and ensure it meets your needs before paying.
Keep in mind that mobile devices now generate 16% more web traffic than computers. So when you decide which website building platform is right for you, be sure that it's mobile-responsive so that the website works perfectly on smart phones and tablets.
2. Use Simple & User-Oriented Design
A survey conducted by Adobe showed that 20% of businesses considered content and user experience to be the most important aspects of success. Therefore, it's of utmost importance to set up a simple website layout that's easy to navigate. If the website building platform you're considering offers a free trial, take advantage of that and test the platform for yourself. Put yourself in your members' shoes and try to experience the website as they would. Do you find it easy to navigate and use?
The "Register Now" or "Join" button should be visible and easy to spot – consider placing it within the main menu but distinguish it with a contrasting color choice and typesetting. Also, the registration form should be as simple as possible, requiring only the most essential information – form fatigue is real and you want to make it as easy and fast as possible for members to register on your website.
An important part of a great user experience is also the customer service that you provide. This could include some tutorial videos for new members, a introductory PDF, or live chat support. But at the very least, you want to provide your members with an avenue to contact you via email or phone number. If website visitors know there are real people behind the website then are more likley to register and trust your website.
3. Create Membership Plans
Since different users have individual requirements, it's best to offer diverse levels of access. This way, each visitor can choose an appropriate plan, which makes your business more flexible and relevant for all sorts of consumers. Typically two different membership levels work best – one free and one paid.
Let's say your website provides a library of different academic resources to members. A software engineer probably won't be interested in the same type of content as a college essay writer. The essay writer may want a paid membership where they get access to all of your content. The engineer may only be interested one or two of your resouces.
Allowing the software engineer to register for free, but allow them to purchase individual resources might be a better alternative for them. There are various ways you could go about your membership pricing. Nevertheless, you should leave doors open to people who wish to switch membership plans if they ever need more resources or access to different content – allow members to upgrade/downgrade between plans as they wish.
It's also a good practice to offer a free membership with limits benefits or offer a coupon code so users would be more willing to register.
Because the processing of payments is involved, an SSL certificate is necessary to ensure a safe and secure transaction. With Brilliant Directories, even if your website isn't SSL secured, all of your transactions will be processed on a protected domain so that you and your members have nothing to worry about.
4. Use Social Media to Convert Followers to Members
Marketing, whether paid or free, can increase your conversion rate significantly. Soocial media is one of the best, low-cost mediums to advertise on. Social networks allow you to generate new members through sponsored posts. You can specify the audience you want your ads to target and place a button on these ads that lead the audience directly to your website's registration form..
Even more important is organic conversions. These can be difficult to achieve when you're a new brand in the market, but social media allows you to get your brand in front of those members of the community who are interested in what you have to offer.
5. Show Members You Care
With each new member registration you'll also be getting a new email address to add to your contact list. This is an opportunity you should take advantage of. According to research conducted by Campaign Monitor, email is the marketing channel consistently generating the highest ROI for marketers. For every $1 spent, email marketing generates $38 in ROI.
An important element ot keep in mind, though, is that you should be sure not to spam those on your email list. Send a newsletter 2-6 times per month depending on your target industry – only contact them when you have something valuable to share that will help keep your brand top of mind.
For example, let's assume you're running an online directory that lists the best essay writing service providers. You could notify your members when there are special offers that might interest them, let them know about potential changes in their membership plan, or even send them some articles on your site for tips improve their own writing… whatever you include in your emails should have value to the receiver.
Conclusion
Ultimately, you'll find your path to success will be made much easier if you can lay out the basic fundamentals of your website:
What product/service will you be offering?
What reputable membership website building platform fits your needs?
How much will you be charging members, if at all?
What are the primary social networks your target audience uses? Utilize the relevant channels to connect with potential members
Set some time aside to constantly provide your current members with valuable content to encourage them to maintain their memberships
The Elevator Pitch:
Why Choose Brilliant Directories
We'll make it short and sweet:
We Know Membership Sites — We've taken care of all the heavy lifting so you can focus on growing your membership community and getting users signed up.
Access to Expert Support — We know you have questions... Our dedicated support team works 'round the clock to quickly resolve any technical issues.
Trusted by 20,000+ Websites — With over 10 years of experience, we understand the unique needs of online membership communities.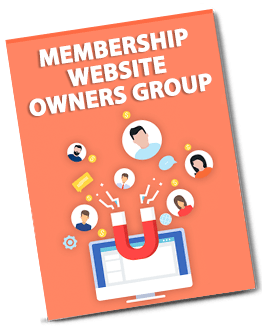 Do You Run a Membership Site?
Join our exclusive Facebook group – FREE – to access proven strategies for growing your membership community. Space is limited, so join today!
Join the FACEBOOK Group