Webinar Wednesday 53 – November 21, 2018
Last updated December 17, 2018 by Team Brilliant
---
Thanks for joining Brilliant Directories' co-founder, Jason Haloossim, Digital Marketing Expert, Patrick Brunelle, and Support Specialist, Rick Martinez, for the fifty-third edition of Webinar Wednesdays! This webinar was recorded on November 21, 2018.
This webinar covers topics including:
21:14 – Best ways to utilize your website's company blog
26:59 – Allowing certain members access to your website's blog
28:30 – How to create a third channel for publishing articles on your site (cloning a post type)
32:12 – How to moderate member articles before they are published
39:16 – Tip of the Week: The Value in Welcoming New Members to Build Lasting Relationships

39:54 – Why It's Important to Welcome New Members
41:53 – Before Welcoming New Members
45:02 – Benefits of a Quality Welcome Plan
46:47 – What Happens Without a Welcome Plan
51:00 – But Don't Worry… It's Not That Hard!
51:19 – Goals of a Quality Welcome Plan
57:48 – Types of Welcome Plan Follow-Ups
1:02:25 – Welcome Plans Include Your Best Assets
1:11:00 – Easiest Things to Do Now
1:11:49 – How to edit your Welcome email template

1:27:56 – Resources for tips to maintain a strong email marketing campaign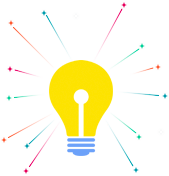 Want to Grow Your Online Community?
Sharpen your website and marketing skills with the pros…
Get free access to insider strategies proven to increase revenue, drive more traffic and build your online brand – work smarter not harder!
---