Boost Engagement & Trust by Leveraging Customer Reviews – Directory Website Tips
---
Thanks for joining Brilliant Directories for Tip of the Week! This is a segment from Webinar Wednesday 58, recorded live on February 13, 2019.
This Tip of the Week covers topics including:
5 Important Ways to Leverage Your Member Reviews
0:51 – What Are Member Reviews?
1:05 – Universal Benefits of Member Reviews
3:07 – 5 key Settings for Member Reviews
4:57 – 1) Posting Reviews without Moderation
13:13 – 2) When Members Approve/Delete Reviews
20:00 – 3) When Website Admins Approve/Delete Reviews
31:15 – 4) Allowing Members to "Reply to Reviews"
35:23 – 5) Sorting Members by "Most Reviews"
36:55 – Ninja Tips & Advanced Settings for Member Reviews
The Elevator Pitch:
Why Choose Brilliant Directories
We'll make it short and sweet:
Save Time & Get Stuff Done — We've taken care of all the heavy lifting so you can focus on your membership community and getting users signed up.
Access Our Top-Rated Support — We know you have questions... Our dedicated team works 'round the clock to quickly resolve any technical issues.
Trusted by 20,000+ Websites — With over 10 years of experience, we understand the unique needs of online membership communities.
One Powerful Platform — From small communities to enterprise sites with millions of users... Brilliant Directories includes over 1,000 built-in features to scale with your website's needs.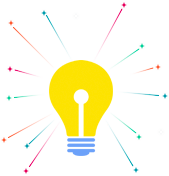 20,000 Sites Trust Brilliant Directories
They all started with a free demo website...
Easily launch your own online directory! Effortlessly build beautiful online member communities for any purpose, industry and location.
Last updated March 1, 2019 by Team Brilliant
---