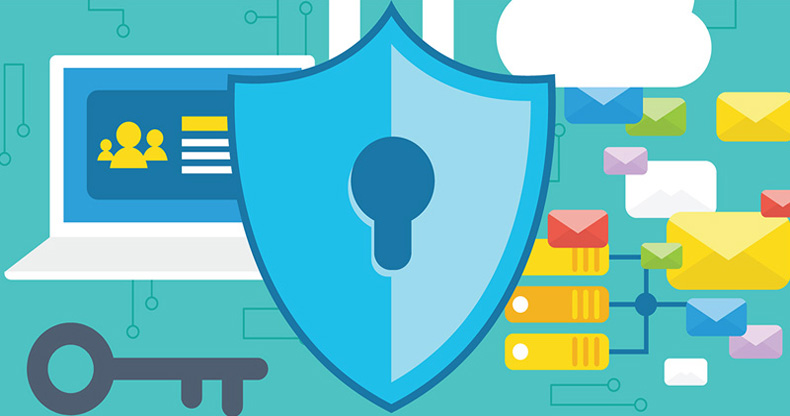 Cyber attacks and security breaches are becoming ever more prevalent for both small businesses and large organizations.
In just the last year SWIFT, Excellus BlueCross BlueShield, Patreon, CVS Pharmacy, UCLA Health, and the U.S. OPM are only several of the many institutions that were on the receiving end of some the largest hacks and breaches.
While small businesses fly far below the radar when compared to these large organizations, their customers' data is just as valuable.
One the simplest yet most effective tools that you can employ to help protect your customers' personal information is SSL encryption. All purchases that made through websites built on the Brilliant Directories platform are automatically carried out through our own SSL secured portals – free of charge. This ensures that your customers' personal and credit card information in encrypted and secure.
Taking it one step further, Brilliant Directories offers heightened security with SSL certificates that protect every page of your website – not only checkout pages. An entirely secure website will not only ensure that no data can be intercepted as it goes over the network, but it will also help you build more trust and credibility for your brand.
Establish Trust with Customers & Google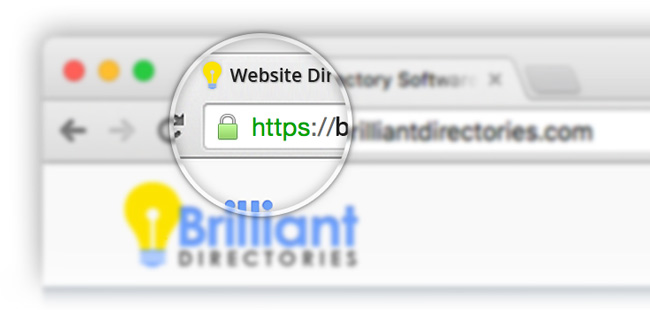 SSL secured websites are displayed with a padlock icon next to the web address. This padlock tells potential customers that it's safe to purchase products and services from you. Customers look for this padlock whether they are on your checkout page or any other page of your website.
When more people trust your website, they are more likely to make payments through it, knowing that their sensitive data will be securely encrypted. Having a website with a proper SSL certificate should be a priority for any sized business in 2016.
But your customers aren't the only ones who value security. Google looks for and rewards securely encrypted websites as well. The biggest benefit is that encrypting your website is beneficial for SEO and can help you move up in search results.
Google Requires SSL for Geo-Locations to Work
Google has also updated their Chrome browser (the most popular web browser worldwide) to deprecate powerful and engaging features such as geolocation on non-secure websites. This means that in order for a website to utilize useful features such as geolocation, it must be served from a secure connection – attainable via SSL encryption.
Increase Trust & Boost SEO with SSL Encryption
Purchasing an SSL certificate is quick and Brilliant Directories does all of the installation for you. With just a few clicks, you can fully encrypt your Brilliant Directories website – improving its security, increasing customer trust, and strengthening your SEO.
Still have questions? Contact our support team or chat with us at 1 (800) 771-9332.
The Elevator Pitch:
Why Choose Brilliant Directories
We'll make it short and sweet:
We Know Membership Sites — We've taken care of all the heavy lifting so you can focus on growing your membership community and getting users signed up.
Access to Expert Support — We know you have questions... Our dedicated support team works 'round the clock to quickly resolve any technical issues.
Trusted by 20,000+ Websites — With over 10 years of experience, we understand the unique needs of online membership communities.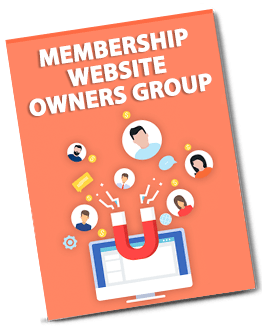 Do You Run a Membership Site?
Join our exclusive Facebook group – FREE – to access proven strategies for growing your membership community. Space is limited, so join today!
Join the FACEBOOK Group