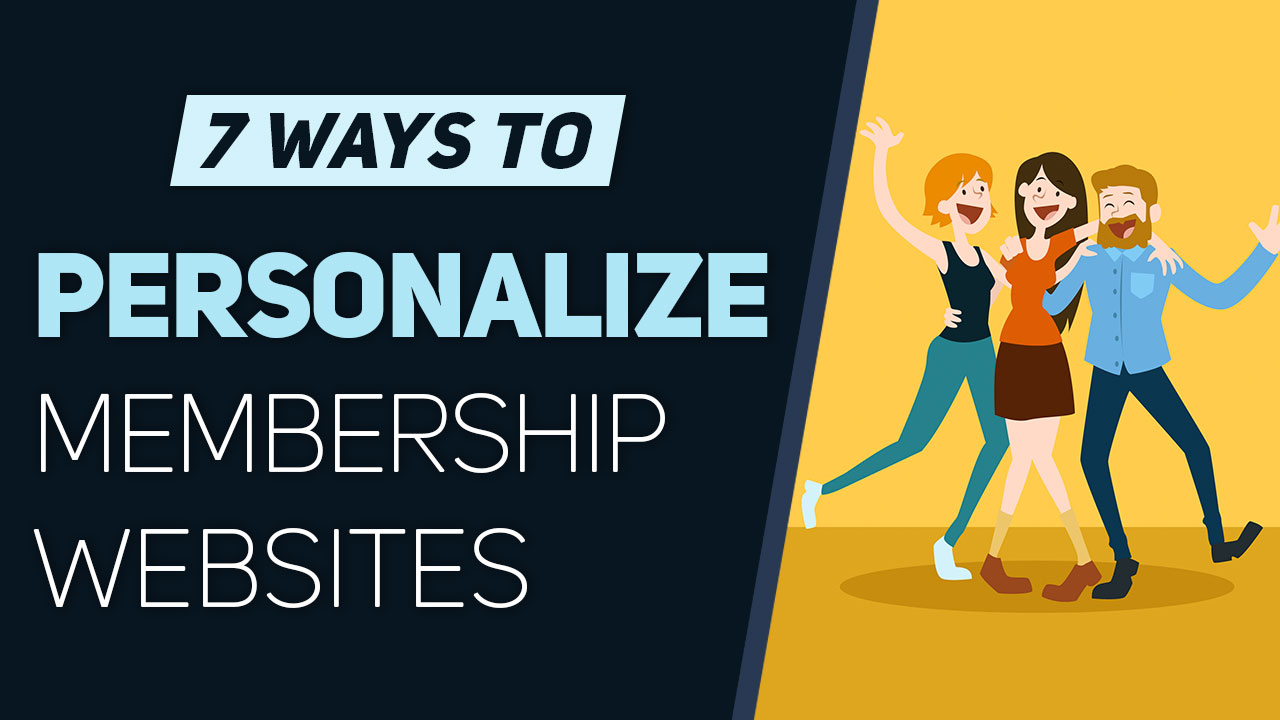 Wanting to belong is a powerful human desire that drives each individual's behavior.
Offering memberships on your website triggers the desire to be part of an exclusive club with all the special benefits and perks that come with it.
You want to make prospective members feel excited and eager to join your online community and continue to keep them engaged thereafter. It is possible to do this by implementing various tactics such as using influencer marketing for audience engagement, offering great loyalty programs and making sure you clearly explain the rewards and benefits your members receive.
1. Understand More About Your Members
The first question any potential member will ask is, "What's in it for me?" Your focus should be on what your members will get out of their membership instead of what your business will get out of signing them up.
Asking probing questions is fundamental to building a relationship. The more skilled you are at asking your members questions, the stronger the relationship you are able to build with them. When you ask questions that help you understand what they're looking for, it is simpler to show how your product or service can satisfy their needs or wants.
It helps to create personas with names and personalities to segment your members. For instance, Joan is 32 years old and is interested in new technology. She will be able to follow a video tutorial without difficulty. John is 55 years old and has no technological background. He would rather follow clear written instructions on a web page.
Maintaining detailed records of all interactions with members is important. For instance, using information about past purchasing behavior makes it possible to recommend new products/services of a similar nature. You need to know your members in and out, in order to keep them happy and build a flourishing community.
2. Develop an Emotional Connection
The most successful entrepreneurs make connections with customers by bringing their own personalities to their businesses. Over 50% of an experience is based on an emotion according to research by the Journal of Consumer Research. Emotions shape the attitudes that influence decisions, such as a decision to buy.
When your members are emotionally engaged, they are more likely to purchase, repurchase, recommend your products or services and they are less sensitive to price (whether it be a one-time purchase or a recurring membership fee).
One of the best ways to make emotional connections with your members is to prove to them that they are not dealing with a faceless business. You should always send a personalized email, for example, when welcoming a new member.
Put images of team members on social platforms so members know who they're actually dealing with. There's nothing worse for members than feeling they have no personal connection – when you give them this, it relieves their stress.
Storytelling is another great way to make an emotional connection with members. It is pivotal to connect in a real way and revealing something about yourself and your journey may be something others can identify with, whether you place these elements in your blog articles, welcome emails, or elsewhere on your website.
3. Use Technology to Your Advantage
It's important to utilize technology to stay ahead of the curve. Owners of the most successful membership websites use their website software's built-in email marketing tools to send personalized follow-up to each new member after registering, when they receive a new review on their profile, when a new business lead has been sent their way, etc.
It may sound like a contradiction but you can use automation to personalize member experience in a whole new way. Automated does not have to mean "robotic" and void of personality. It can allow you to personalize and target your communications. Even something as simple as customizing your automated email notifciations to automatically insert the members name or refreshing these email templates based on the current season or upcoming holidays can greatly increase the personal feel of these emails.
Another automated option that can be personalized are website exit pop-ups. A visitor could land on one of your pages and scroll down to see what content you're offering. Then, finding nothing of interest, they they move their cursor toward the X button in the corner of the browser. That's when the exit popup appears.
To try to get them to stay on your website, signup for a membership, or visit another page, you can provide them with a "one-time" / "can't miss" offer, such as a free ebook download or membership trial period. Anticipate what they may be after and offer them a free solution to pull them in.
"
These types of pop-up offers can work well if your visitor was looking for something specific on your website, but maybe they couldn't find it easily enough or they decided it was too expensive. Now that they've been presented with the exit pop-up offer, they can snag the item or service and save money, which eliminates the cost objection.
If you pay attention, you'll see exit popups all over the Internet, from retail and SaaS businesses to blogs and local service business sites. You just need to craft yours to fit your audience.
— Greta Shelton
Marketing Expert at Best Paper Writing Services and Assignment Help UK
Tracking tools like Google Analytics can also be incredibly helpful. When the activity and enthusiasm that your members generate creates a buzz, you are well on your way to success. They key is to use the right technology to help you identify their every action on your site and create an appropriate response that keeps them engaged.
4. Make Members Feel Special
Everyone wants to feel special and your members are no exception. Don't fall into the common trap of only appreciating your members for their usefulness and not for who they are.
If you show that you've noticed that they've joined and are appreciative of the fact that they have, this is the first way to make them feel special.
If they can take advantage of benefits, such as special deals only they have access to, they will feel they are gaining an advantage from being a member. Create exclusive content only for members, such as case studies, or give them discounts for purchasing an ebook.
Try to cultivate a culture where everyone shares their wins – whether these are big or small. A whole section of your community can be dedicated to sharing and celebrating accomplishments. Being able to showcase successful members and celebrate their successes is a major win-win. New members will be impressed when they read the testimonials of other members and feel inspired.
Never leave members feeling as though they aren't supported. Always keep them in the loop and let them know what to expect. Keep them in the loop to maintain that sense of inclusiveness and community.
5. Offer Rewards for Membership
Some people won't be motivated by a chance to be "part of a club." They want to know exactly what they will get out of becoming a member. It helps to list all of the major benefits in an easy-to-read way that offers complete clarity without being overwhelming.
If you need more detail, you can even create individual pages for perks. If you give your members rewards or special discounts based on their purchases or other activities, use separate pages for these and link to them from your main member benefits page.
Sending out occasional discounts and coupons with your emails is not really giving your members anything more than they could probably get by signing up for your email list. You need to offer them what they really want in exchange for their time and money.
Some discounts that may be attractive are a certain dollar or percent off on membership fees after a certain amount of months or discounts on products or services from partner companies.
Loyalty programs provide another way to reward members. You can also use these programs to gather more data about member behavior to market to them in more personalized ways.
Referral programs are beneficial for members and your business. In exchange for perks like free merchandise or additional discounts or features members can refer other members to your membership website.
Social rewards are also important. Take the time to highlight successful members on social media – show them that you recognize them and want to see them shine.
6. Capture Feedback in Real-Time and Act On It
If you want to know whether you are wowing your members, you need to ask them. It is possible to use live chat tools to have real-time conversations with them. You can send follow up emails after chatting to them and use post-interaction surveys and other tools.
In this way, you can identify what needs to improve and take steps to address any issues. There is no substitute for communicating properly with your members and they will be impressed if they feel you are always ready to listen to them.
Micro-surveys that consist of only a few questions are designed to capture very quick feedback. Members are more likely to complete them because they are short and they are also easy for you to create. You can create quick polls through Instagram Stories, Survery Monkey, asking members to reply to an email with their feedback, or a variety of other platforms and mediums.
If you're still unsure about what kind of benefits they want, send them an email or post a tweet that poses the question, "What benefits do you want?" You're sure to get some instant feedback.
7. Host an Online Event
Whether you decide to host an online webinar, a virtual workshop, or a watch party on YouTube or Facebook, this is one way to make members feel as though they are part of an exclusive community. Online events will bring people together so that they can share their expertise and learn from their peers. You can do it more cheaply (often for free) and manage it better than in-person events by using the right tools.
The audience has your full attention, and you can interact by asking and answering questions. Depending upon the online event tool you use, it is possible to ask people to send a response via a chat window and this information is invaluable to help you refine your business strategies in the future.
Conclusion
A successful memberships site can be a tricky thing and no matter what type of site it is, member loyalty is paramount. You need to tap into your target audience's desire to belong and offer them great benefits.
Develop relationships with your members. Receiving feedback from them helps you to keep offering them exactly what they want. If you can do this, your membership program will have a solid foundation and can continue to grow.
The Elevator Pitch:
Why Choose Brilliant Directories
We'll make it short and sweet:
We Know Membership Sites — We've taken care of all the heavy lifting so you can focus on growing your membership community and getting users signed up.
Access to Expert Support — We know you have questions... Our dedicated support team works 'round the clock to quickly resolve any technical issues.
Trusted by 20,000+ Websites — With over 10 years of experience, we understand the unique needs of online membership communities.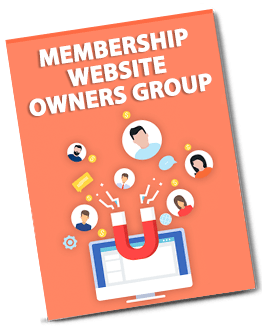 Do You Run a Membership Site?
Join our exclusive Facebook group – FREE – to access proven strategies for growing your membership community. Space is limited, so join today!
Join the FACEBOOK Group