Starting an online business is a little bit like planting seeds. A plant probably won't grow if you don't water it, give it ample light exposure, and care for it.
Moreover, you don't want to replant the plant until if it's not ready. A business is like that too. You want to wait until there is no more room – until you know it is time to move to a new pot – or office – to grow you business.
A business is a delicate thing and you need to stick to your business plan very carefully. Scaling, however, is the drastic measure of growing your business beyond the usual rate – in the hopes that your projections turn out and your company is successful. Think of scaling not only as simply replanting, but buying the whole greenhouse. Here are five tips for scaling and growing your online business.
Make sure to put a cap on your hiring. The catch 22 of scaling your business is that you need more employees to accommodate your business's accelerated growth, but it can be hard to find the capital, especially for full-time employees. Not only do you have the wages, but there's also benefits, bonuses, and hiring fees. At the end of your scaling phase, your business could spend 50% of its cash flow on new employees. So make to only hire when you need an extra hand – anything more would be superfluous.
Bootstrap wherever you can. If your office needs to go without employee lunches for a week, so be it. When it comes to exponentially growing your business, you need to save money wherever possible. Some of these cutbacks might affect your employees' working environment, but if you stress to them that it will all pay off soon enough, they will be more than glad to be on board.
Make sure that your business's marketing plan is flawless. When it comes to growing your business, you need the customers to match. This is why having a multiple point marketing strategy is so crucial. You could combine a PPC (Pay Per Click) advertising campaign with a natural SEO campaign. For instance, you could download directory software and create a business director for your business, which would make your website rise in the rankings.
Set realistic goals. There are certain levels of scaling your online business -and you only want to scale to the point where it is tenable. So, it is critical that you look over your finances to make sure your business can actually afford the jump. Many times it can't, so instead of scaling upwards, you need to scale back – at least until your business is ready.
Make sure that your platform is strong enough for the growth. Whereas before it was a lot easier for your business to manage accounts receivable and payables, it might be vastly different now. The same thing might go for other parts of your business. With more volume, there will be more pressure from all the demand, so you want to make sure your business can handle that.
The Elevator Pitch:
Why Choose Brilliant Directories
We'll make it short and sweet:
We Know Membership Sites — We've taken care of all the heavy lifting so you can focus on growing your membership community and getting users signed up.
Access to Expert Support — We know you have questions... Our dedicated support team works 'round the clock to quickly resolve any technical issues.
Trusted by 20,000+ Websites — With over 10 years of experience, we understand the unique needs of online membership communities.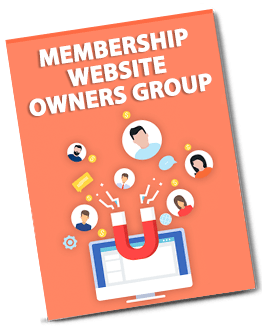 Do You Run a Membership Site?
Join our exclusive Facebook group – FREE – to access proven strategies for growing your membership community. Space is limited, so join today!
Join the FACEBOOK Group