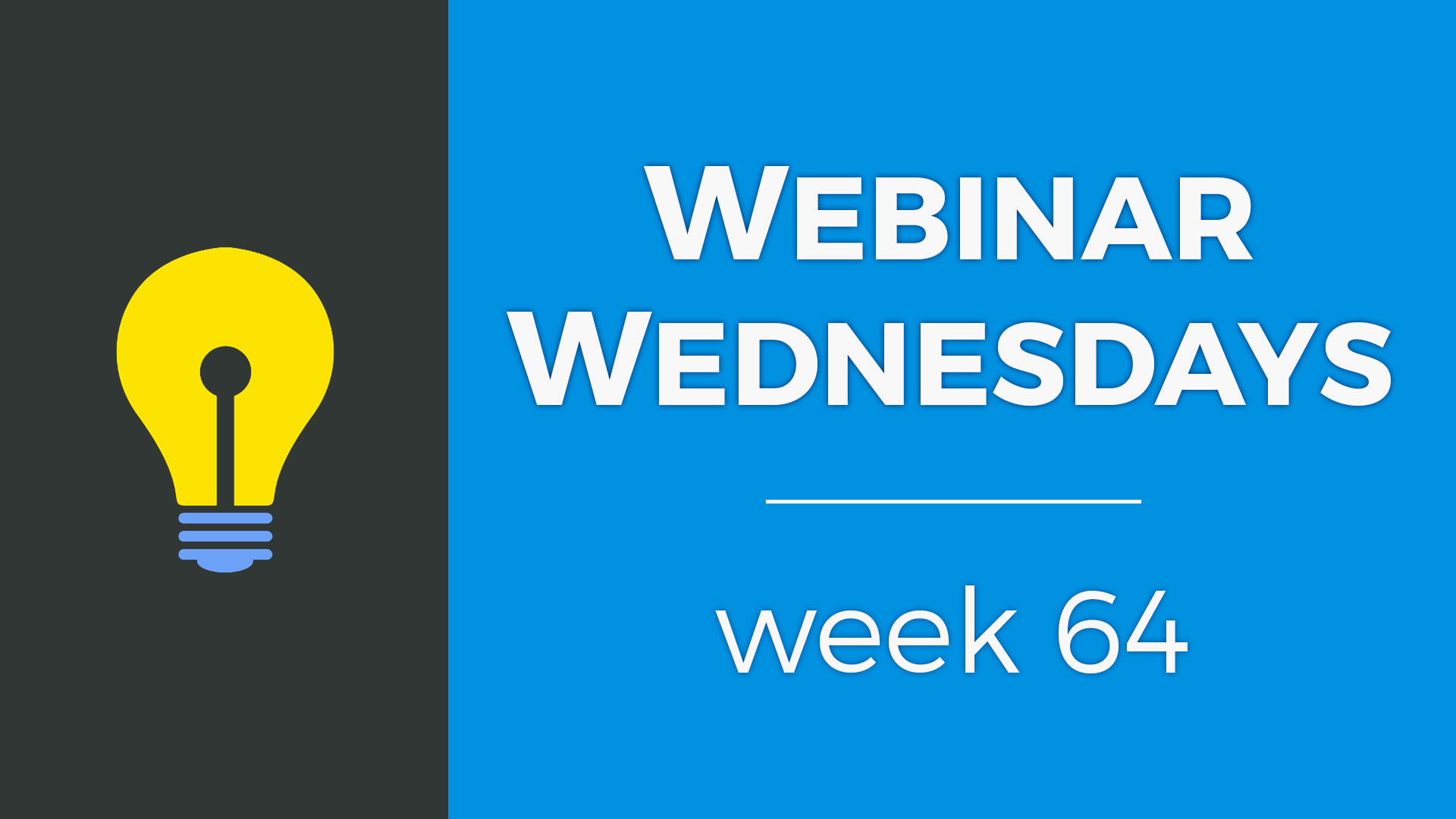 ---
Key Topics:
5:52 – UPDATE: Bulk Enable/Disable Widgets
7:31 – NEW ADD-ON: Bookmark Counter
11:00 – UPDATE: Import Members Admin Page
15:03 – Rick's Corner: How to control where the Claim Listing button links to when users try to claim a pre-populated listing

17:07 – How to set a membership level as "claim listing"
17:49 – How claim listings work
19:54 – Change which page users are directed to when claiming a listing

26:26 – Which page is best to send users to when claiming a listing?
28:54 – Should claim listings sign up for free and upgrade later or pay right away?
30:55 – Offer claim listings a free trial period
34:37 – Tip of the Week: 5 Ways to Ensure Members Complete Their Listings

35:05 – Complete Listings Add Value
39:54 – Get People Excited About Your Website: More Info
43:58 – Connect with New Members
51:38 – Avoid Form Fatigue
54:14 – Require Basic Information
56:44 – Reward Members with Complete Profiles
58:34 – Create a Tutorial Video
1:00:37 – Embed a YouTube video in the members' dashboard

1:07:25 – Optimize SEO for Your Directory Website
1:09:07 – How a brand new website can attract new users/members
The Elevator Pitch
Why Choose Brilliant Directories
We'll make it short and sweet:
We Know Membership Sites — We've taken care of all the heavy lifting so you can focus on growing your membership community and getting users signed up.
Access to Expert Support — We know you have questions... Our dedicated support team works 'round the clock to quickly resolve any technical issues.
Trusted by 30,000+ Websites — With over 10 years of experience, we understand the unique needs of online membership communities.