It's no secret that a company needs a solid online presence in order to succeed in today's marketplace, regardless of your specific niche. While some brands might do better in social media, others will thrive with a detailed informational blog. One company will be able to cover its entire overhead with efforts on eBay, while another will find placement in the online portals of major manufacturers, suddenly expanding their sales reach several times over. Regardless of the direction you take it, the internet offers a host of benefits that a brick and mortar store will never bring, and all at a fraction of the cost. But you can't just launch a website, sit back and wait for the millions to roll in. You're going to have to find your niche audience and get those folks engaged. Here are some tips on how to identify and reach your target market online.
First of all, do some offline brainstorming. After all, if you don't actually know who your target market is you'll never be able to find them on the internet. Get together with the most innovative thinkers at your company and really determine who those people are that your brand exists to serve. Who needs your product? What sort of gap does your offering fill? What kind of problems can your company solve? Who is your main competition, or who would grab your market share if your company were to cease doing business tomorrow? All of these questions and more will help you narrow down to a core demographic. And earning a share of that demographic is how you'll keep your doors open.
Now that you've got your target market figured out, it's time to discover where they are going online. The best way to do this is through a keyword campaign. Put yourself in the shoes of a member of your core demographic, and do some Google searching looking for the products or services you offer. How will you go about finding what you need? Spend a bunch of time trying out several iterations. Then list the companies that show up on the first page of search results. Hopefully your company is on that list. If it isn't, you've got to run a keyword campaign with a search engine optimization firm that helps create traction. If your target market can't easily find you through a search they will use a company they can uncover within only a few minutes.
At this point you're ready to turn your attention to social media. This isn't going to be a slam dunk for all companies. For example, a children's clothing line will do much better in this arena than a commercial refrigeration repair firm. But all that means is there will be more or less of your target market to be found in one place. And since each of the major social outlets, from Facebook to Twitter, LinkedIn to Pinterest hit a different type of consumer, you've got several shots at your market. Just make sure that you offer up some serious value right off the bat. If you come with the 'hard sell' before proving that your pages are worth a customer's time they will go elsewhere. People know when they are being marketed to. If you are providing compelling content, industry expertise, fun multimedia pieces and insights that can't be found elsewhere they will tolerate and even support what you're trying to accomplish. Otherwise they'll tell you to stick to directory software and head to less demanding pages. It's a relationship that you're building, and if you do it right you can guarantee yourself a customer base into the foreseeable future.
The Elevator Pitch:
Why Choose Brilliant Directories
We'll make it short and sweet:
We Know Membership Sites — We've taken care of all the heavy lifting so you can focus on growing your membership community and getting users signed up.
Access to Expert Support — We know you have questions... Our dedicated support team works 'round the clock to quickly resolve any technical issues.
Trusted by 20,000+ Websites — With over 10 years of experience, we understand the unique needs of online membership communities.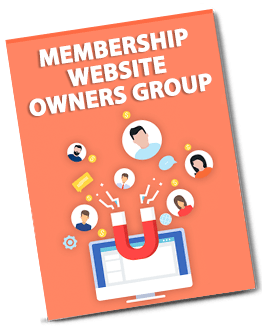 Do You Run a Membership Site?
Join our exclusive Facebook group – FREE – to access proven strategies for growing your membership community. Space is limited, so join today!
Join the FACEBOOK Group