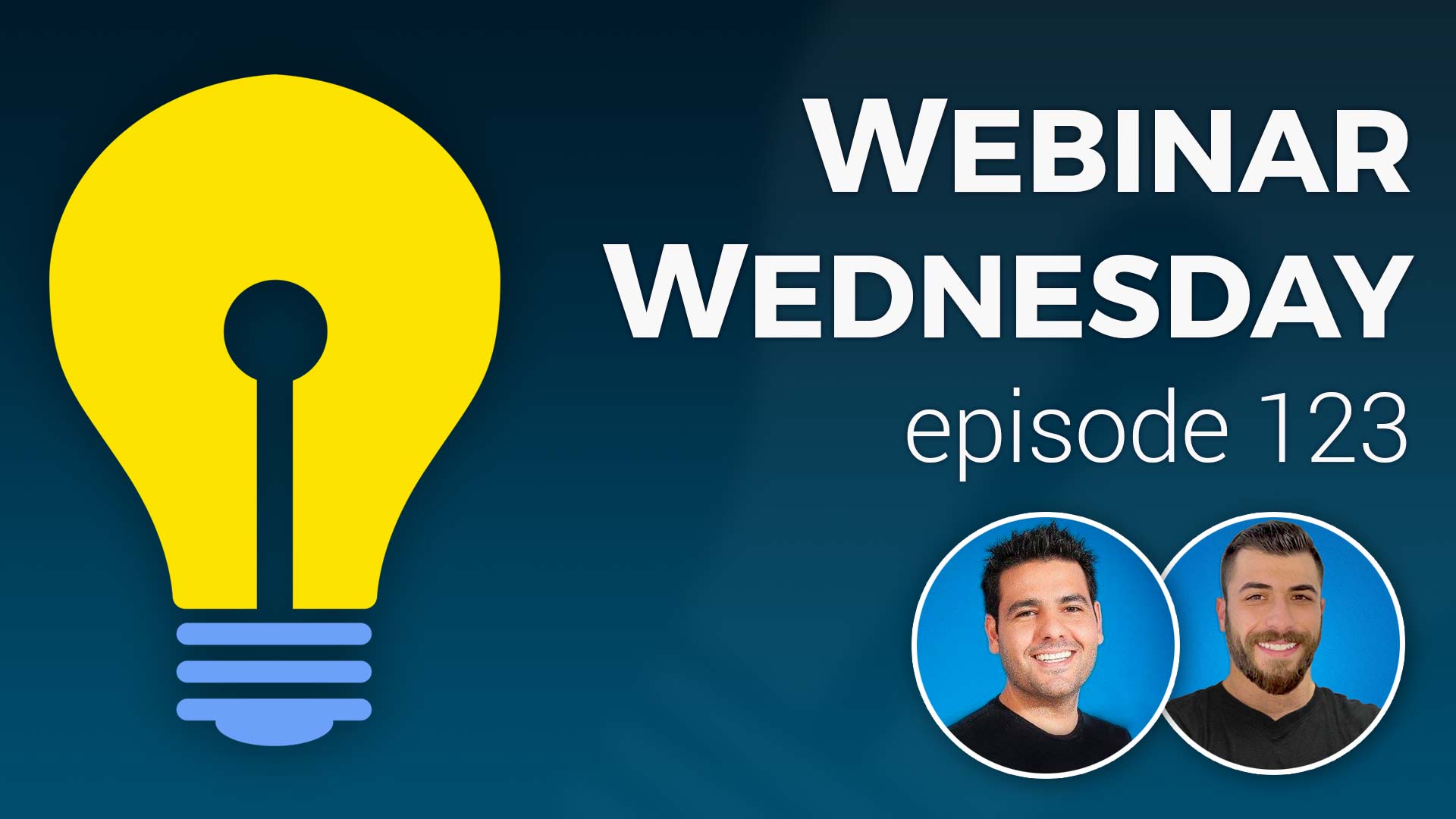 ---
Key Topics:
2:39 – Update: Lazy Load Images – Phase 1: Homepage Streaming Sections
3:46 – Update: Support Center: Include Images/Attachments When Submitting Tickets
5:46 – Update: Billing Reminder Emails: Select Billing Cycles to Target
7:23 – Update: Speed & Security: Response Times, Caching, Queries & More
8:04 – Coming Soon: Zapier Integration – Phase 1: Send Contact Form Data into Zapier
13:48 – Coming Soon: Member Sign Ups: Customize Checkout Page & Membership Sign Up URLs
16:05 – Coming Soon: Google Website Translator: Make widget portable and patch-up some UI quirks.
16:18 – Coming Soon: Year-End Goals: Zapier Integrations, Enhanced Features for Post Comments, Newsletter Reporting, Coupon Codes for One-Off Purchases, Speeds… and Top Community Suggestions
17:33 – Will BD release other Zapier-like integrations?
18:52 – Using Zapier to send data from a third-party service into Brilliant Directories?
21:54 – Tip of the Week: How to Add Custom Content (and SEO Value) to Search Result Pages
23:02 – Default Search Result Pages
24:16 – What Can Be Changed/Added on Search Result Pages?
26:01 – Custom Elements to Include on Search Results Pages
27:49 – Let's Customize a Members Search Results Page!
37:30 – Let's Customize a Post Type Search Results Page!
43:30 – How to add custom content to a location's post type search results page (example: events in Los Angeles)?
46:13 – Suggestion to create pretty URLs for Post + Location + Category
48:12 – Can Zapier be used to import form submissions from Jotform into a BD site?
The Elevator Pitch
Why Choose Brilliant Directories
We'll make it short and sweet:
We Know Membership Sites — We've taken care of all the heavy lifting so you can focus on growing your membership community and getting users signed up.
Access to Expert Support — We know you have questions... Our dedicated support team works 'round the clock to quickly resolve any technical issues.
Trusted by 30,000+ Websites — With over 10 years of experience, we understand the unique needs of online membership communities.