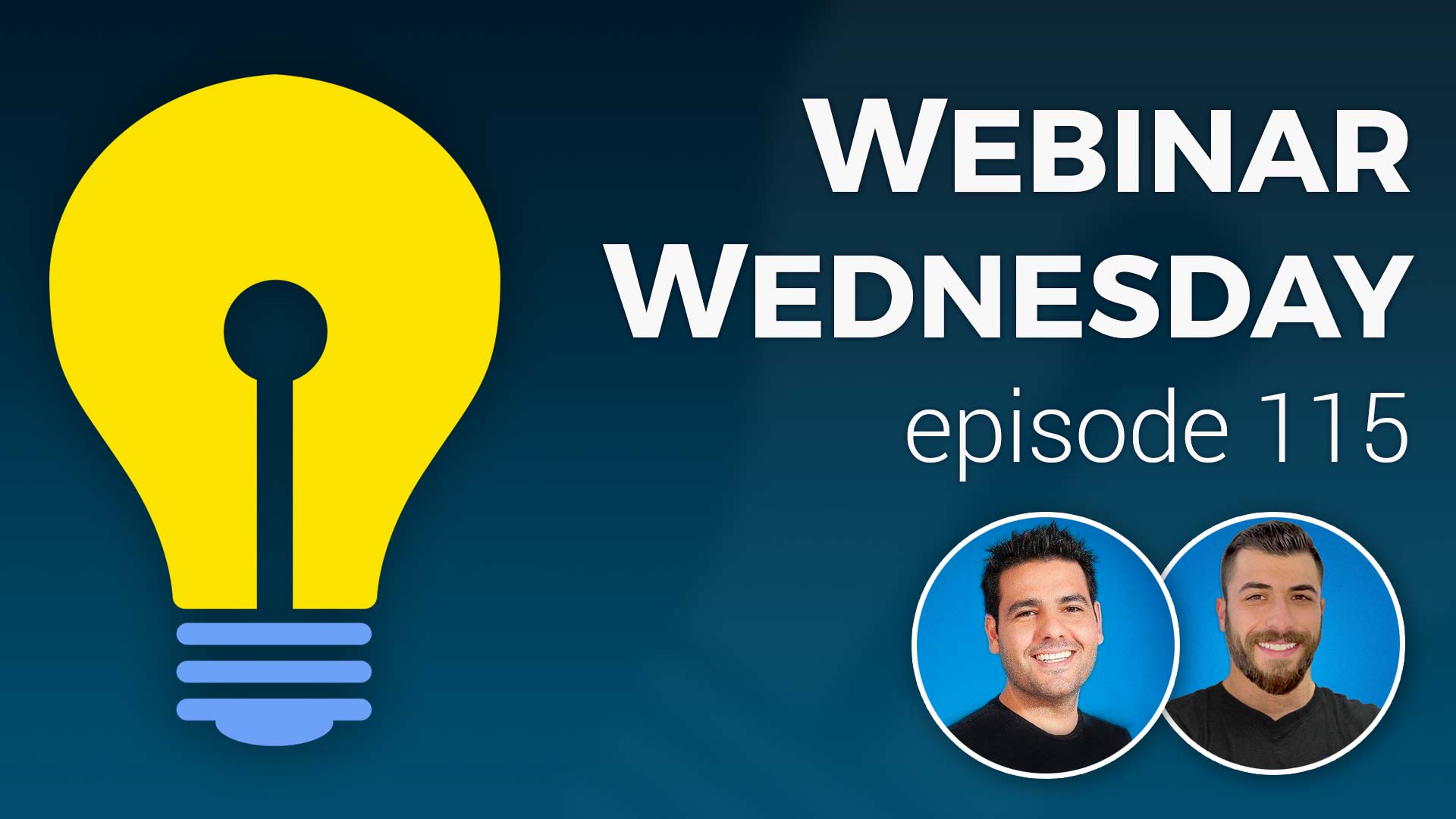 ---
Key Topics:
2:35 – Update: 40+ new color sets in Design Settings
4:16 – Update: Ability to edit post comments
5:40 – Update: Pre-made elements toolbar in text editor
6:29 – Update: Member Profile Statistics (admin only settings) – Member Profile Analytics Add-On
13:51 – Update: "View My Tickets" quick links
15:24 – Coming Soon: Better design for newsletters & stats
15:27 – Coming Soon: Additional custom content on homepage
15:36 – Coming Soon: Google Pagespeed (response time + images)
15:57 – Coming Soon: Exclude Smart Lists when sending newsletters
16:03 – Coming Soon: Improve workflow or matching member leads
16:11 – Coming Soon: Ongoing updates to make things more awesome :)
17:05 – Compliments from a long-time BD user
17:49 – What pages are pre-made content elements available on when editing? – Easily Create Modern Web Pages With Draggable Content Blocks
19:09 – Tip of the Week: How to Create a Community Message Board
20:08 – How Your Message Board Will Work
21:09 – Benefits of A Message Board
24:23 – Example of a Sample Message Board
26:31 – How to Set up a Message Board on Your Website
31:02 – How to Create a Landing Page For Message Board Categories
36:54 – How to Add Message Board Categories to the Main Menu
39:03 – Can you restrict viewing of posts to certain membership plans? – Members-Only Content Add-On
41:19 – Can the website admin moderate discussion posts?
42:17 – Map view for post search result pages – Google Map Search Results Add-On
44:49 – Example of a category portal landing page & menu items for a post type
47:33 – How to edit default website text via text labels
49:30 – How to align search result rows in grid view
51:11 – Does the system compress member-uploaded images to save storage space?
52:30 – Can members see a notification in their account dashboard when a new message board post has been published?
The Elevator Pitch
Why Choose Brilliant Directories
We'll make it short and sweet:
We Know Membership Sites — We've taken care of all the heavy lifting so you can focus on growing your membership community and getting users signed up.
Access to Expert Support — We know you have questions... Our dedicated support team works 'round the clock to quickly resolve any technical issues.
Trusted by 30,000+ Websites — With over 10 years of experience, we understand the unique needs of online membership communities.