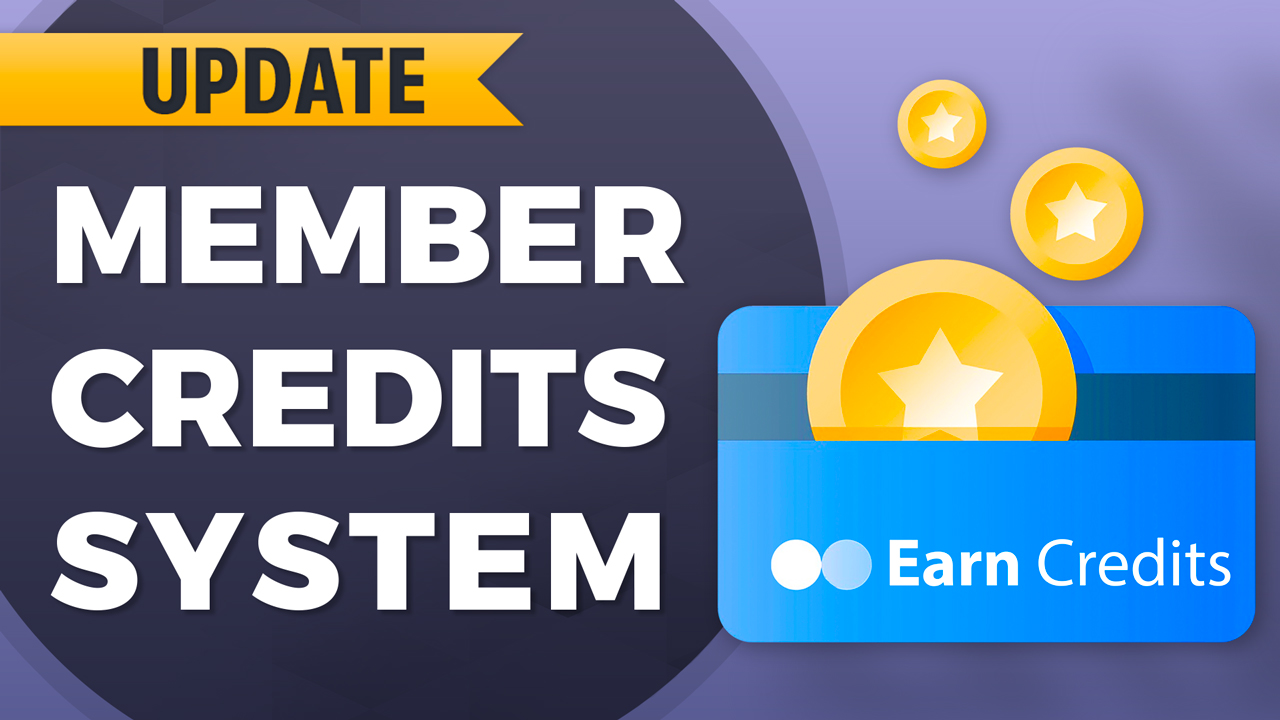 ---
This Tip of the Week covers topics including:
0:00 – Member Credits System Add-On
0:29 – NEW: Prorated Upgrades & Downgrades
2:58 – How Member Plan Changes Work
4:07 – Example Scenarios
6:16 – Benefits of Prorating Plan Changes
10:26 – Let's See How Proration Adjustments Work
23:21 – Proration Summary
This is a segment from Webinar Wednesday 161, recorded live on July 12, 2023.
Why are some members flocking to your platform while others drift away? Is there a secret formula to not only attract but also retain members effectively? Let's dive into the world of prorated member upgrades and downgrades, a strategy that's revolutionizing member retention and revenue generation.
Understanding the dilemma of fluctuating member engagement and financial commitment, it's essential to explore innovative solutions. This article shines a light on how adjusting member credits can create a more adaptable and appealing environment for users, promising a journey of enhanced engagement and financial success.
What Are Prorated Member Upgrades and Downgrades?
At its core, prorated member upgrades and downgrades are about flexibility and fairness. This system allows members to modify their subscription levels, ensuring they only pay for what they use. It's a strategy that values member choice and promotes loyalty.
Here's the breakdown:
Upgrades: Members can instantly access higher-tier benefits, paying only for the remaining period at the upgraded level.
Downgrades: Members can switch to a lower-tier with ease, avoiding the burden of unused services and fees.
How Does This Impact Member Retention?
Imagine a scenario where members feel trapped in their current subscription, either paying too much for unused services or missing out on desired features. Prorated upgrades and downgrades eliminate this friction, offering a personalized experience that keeps members satisfied and engaged.
Increasing Revenue with Flexible Member Credits
Contrary to the fear of losing revenue with downgrades, this system often boosts financial performance. How?
Through enhanced member satisfaction and loyalty, the likelihood of long-term engagement increases. Members are more willing to experiment with different tiers, often leading to eventual upgrades.
Why Does Flexibility Lead to Increased Revenue?
Flexibility in subscriptions caters to a broader audience. It allows members to find their comfort zone in terms of services and price, which in turn:
Reduces churn rate as members find value in tailored plans.
Encourages exploration of higher tiers, often leading to upgrades.
Builds trust and satisfaction, fostering a loyal member base.
Implementing a Prorated System: Key Considerations
While the benefits are clear, implementing a prorated system requires careful planning and execution. Here's what to consider:
1. Technology: Ensure your platform can handle the complexities of prorated calculations and adjustments.
2. Transparency: Clear communication about how prorating works is crucial to maintain trust and clarity among members.
How Can Brilliant Directories Help?
Brilliant Directories has extensive experience in this domain, offering robust solutions to streamline the prorated system integration. Their platform ensures accuracy and ease of management, a key factor in successful implementation.
Real-world Success Stories
Let's look at examples where prorated systems have transformed member dynamics:
Case Study 1: A fitness platform saw a 30% increase in member upgrades within six months of implementing prorated changes.
Case Study 2: An online learning community reduced its churn rate by 25% after introducing flexible membership options.
What Can We Learn from These Successes?
These cases underline the effectiveness of prorated systems in enhancing member satisfaction and financial growth. They serve as a blueprint for organizations looking to adopt similar strategies.
Maximize Your Platform's Potential with Prorated Member Credits
Implementing a prorated member credit system can be a game-changer for any membership-based platform. It's about offering a tailored experience that values member preferences and financial flexibility.
By adapting to member needs and providing transparent, flexible options, organizations can witness a significant improvement in both member retention and revenue growth.
Why Choose Brilliant Directories?
With their vast experience and advanced platform features, Brilliant Directories is the ideal partner for implementing this transformative approach. They offer the tools and expertise necessary to navigate the complexities of prorated systems effectively.
Start Your Journey Towards Enhanced Member Engagement and Revenue
Embracing prorated member upgrades and downgrades could
be the turning point for your organization. With Brilliant Directories, embark on a journey towards a more adaptable, member-focused platform.
Experience the difference firsthand with a free 7-day trial of Brilliant Directories. Discover how their platform can revolutionize your member engagement and revenue strategies, propelling your organization towards new heights of success.