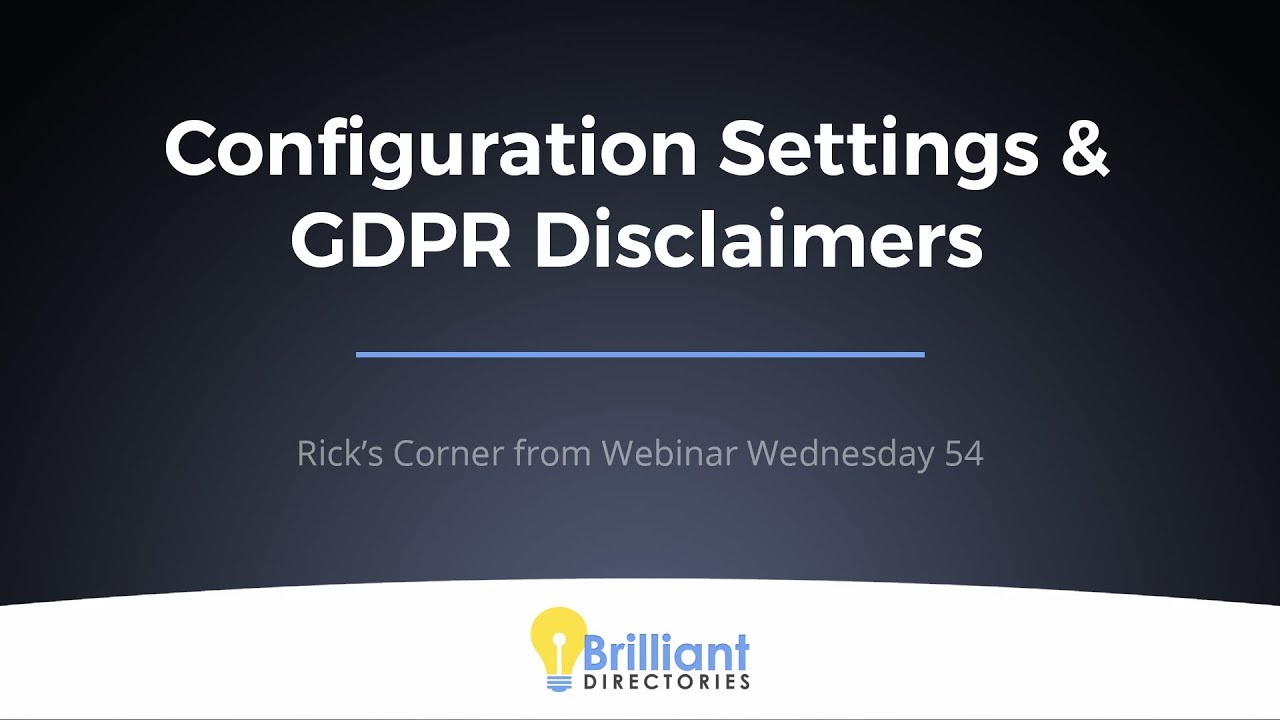 ---
Thanks for joining Brilliant Directories for Coaches' Corner! This is a segment from Webinar Wednesday 54 recorded live on November 28, 2018.
On May 25, 2018, the European Union began enforcing the General Data Protection Regulation (GDPR), requiring additional requirements for websites that store and process the personal information of European Union citizens.
We added a User Consent Tool to make it easier for websites using the Brilliant Directories platform to comply with this regulation, and to collect and record the specific items that users of the website consent to when submitting their personal information to the site.
When installed and activated, this tool will display additional checkboxes on forms that could potentially receive personal information from users of the website. These checkboxes must be checked in order for the form to be submitted, and a record of the consent will be kept along with that users information for future reference.
This is an important aspect of complying with the Lawful Basis for Processing requirement of the GDPR, and is useful information to track for any website owner that would like to keep records of what users of the website consented to when creating their account.
Additionally, the US state of California followed Europe by enacting the California Consumer Privacy Act (CCPA), meant to standardize how companies disclose their consumer data-mining practices. However, unlike GDPR, California's data privacy law only applies to certain business websites that meet the following criteria as listed in California Consumer Privacy Act of 2018 [1798.140.1]:
Has annual gross revenues in excess of twenty-five million dollars ($25,000,000), as adjusted pursuant to paragraph (5) of subdivision (a) of Section 1798.185.
Alone or in combination, annually buys, receives for the business' commercial purposes, sells, or shares for commercial purposes, alone or in combination, the personal information of 50,000 or more consumers, households, or devices.
Derives 50 percent or more of its annual revenues from selling consumers' personal information.
As outlined by the criteria above, CCPA affects a small group of business websites that generate high revenues, at least half of which come from data mining and selling. If your business and/or website does not meet these criteria then theoretically your website should not need to be CCPA compliant. To be sure, please review the statute HERE and consult an attorney familiar with California's Civil Code.
The Elevator Pitch:
Why Choose Brilliant Directories
We'll make it short and sweet:
We Know Membership Sites — We've taken care of all the heavy lifting so you can focus on growing your membership community and getting users signed up.
Access to Expert Support — We know you have questions... Our dedicated support team works 'round the clock to quickly resolve any technical issues.
Trusted by 20,000+ Websites — With over 10 years of experience, we understand the unique needs of online membership communities.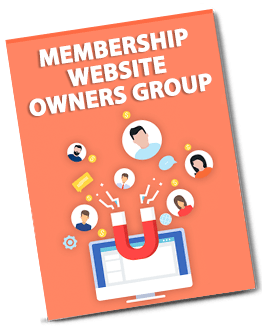 Do You Run a Membership Site?
Join our exclusive Facebook group – FREE – to access proven strategies for growing your membership community. Space is limited, so join today!
Join the FACEBOOK Group