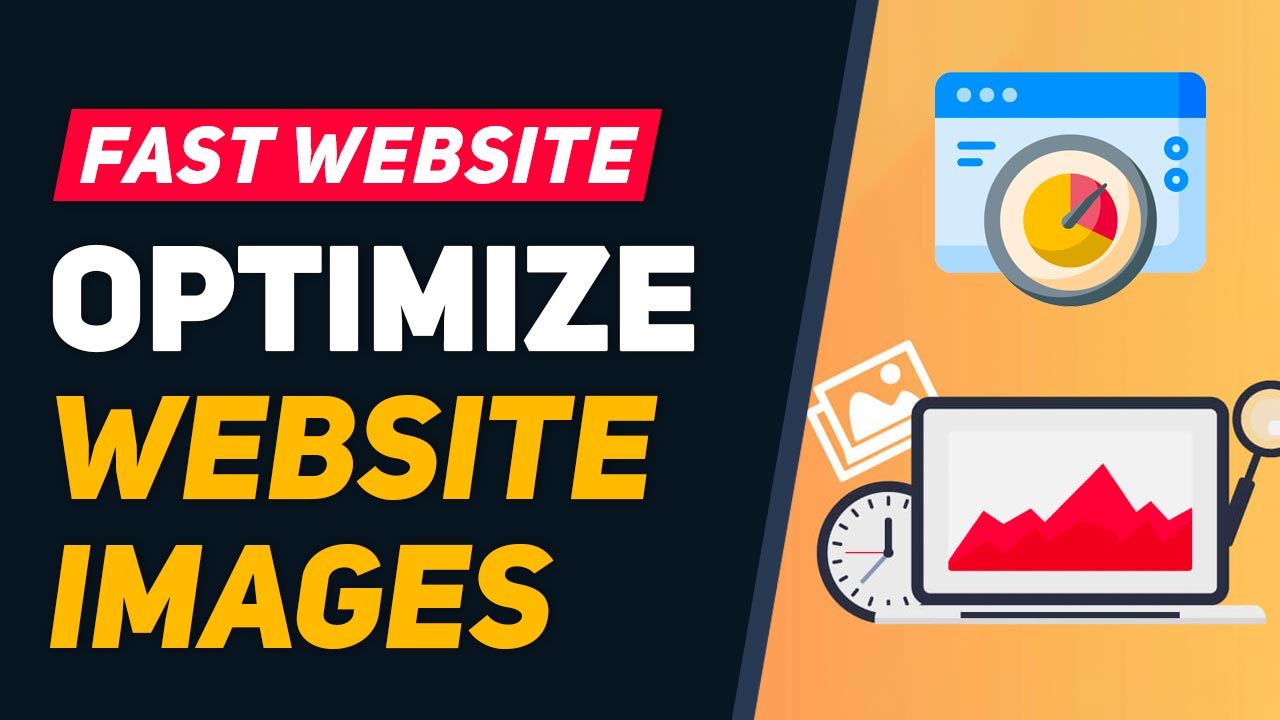 ---
This Tip of the Week covers topics including:
0:52 – The Right Images are Game Changing
3:52 – Best Practices for Web Images
7:15 – Free Online Tools to Optimize Images
Resize Tool: iLoveIMG
Optimize Tool: ImageOptim Online
Convert Tool: Convertio or CloudConvert
10:45 – Important to Note…
12:55 – Live Website Example: Before & After
This is a segment from Webinar Wednesday 147, recorded live on December 7, 2022.
Optimize Images To Improve the Website Speed of Your Membership Directory
Have you ever been on a website that took forever to load? It's frustrating, isn't it? You're just trying to find some information, and the website is taking its sweet time loading images and other content. As a directory website owner, you want to make sure your users and members never have that experience on your website. In fact, you want to do everything you can to make sure they have a great experience on your website. One way to do that is by optimizing your images to improve your website speed. Let's dive into how you can optimize your images and why it's important.
How to Optimize Images To Improve Website Speed
Optimizing your images is all about reducing their file size without sacrificing quality. The smaller the file size, the faster your website will load. Here are some ways you can optimize your images:
Use the Right File Type: There are three main file types for images: JPEG, PNG, and GIF. JPEGs are best for photographs or images with a lot of colors. PNGs are best for images with fewer colors or transparency. GIFs are best for animated images.
Compress Your Images: You can use a tool to compress your images without losing quality. There are many tools available online that can help you with this, such as TinyPNG, Compressor.io, and JPEGmini.
Resize Your Images: Make sure your images are the right size for where they'll be displayed. If you upload a huge image and then resize it in your website's content management system (CMS), you're still loading the full-size image. This will slow down your website.
Use Lazy Loading: Lazy loading is a technique where you only load images when they're needed. For example, if a user has to scroll down to see an image, you can delay loading that image until they scroll down to that point. This can greatly improve your website speed.
Use a Content Delivery Network (CDN): A CDN can help speed up your website by storing your images on servers around the world. This means that when someone visits your website, the images will be loaded from the server closest to them, reducing load times.
Why Optimize Images To Improve Website Speed?
Optimizing your images can greatly improve the user experience on your website. No one wants to wait for images to load, especially when they're trying to find information or connect with other members. Here are some benefits of optimizing your images to improve website speed:
Better User Experience: Users will have a better experience on your website if it loads quickly. They'll be able to find what they're looking for faster and connect with other members more easily.
Improved SEO: Website speed is a factor in search engine optimization (SEO). If your website loads quickly, it can help improve your search engine rankings.
Reduced Bounce Rate: If your website is slow, users are more likely to leave and never come back. By optimizing your images, you can reduce your bounce rate and keep users on your website for longer.
Increased Conversions: If your website is faster, users are more likely to stay and engage with your content. This can lead to increased conversions, whether that's signing up for a membership, contacting a business, or making a purchase.
Cost Savings: Optimizing your images can reduce the amount of bandwidth you need, which can lead to cost savings if you're on a hosting plan that charges for bandwidth usage.
Incorporating image optimization techniques to enhance website speed can go a long way in improving the user experience of your membership directory, boosting conversions, and improving your search engine rankings. Take some time to review your images and see where you can make improvements. Optimizing your images to improve website speed is an important step in creating a great user experience on your membership directory website.