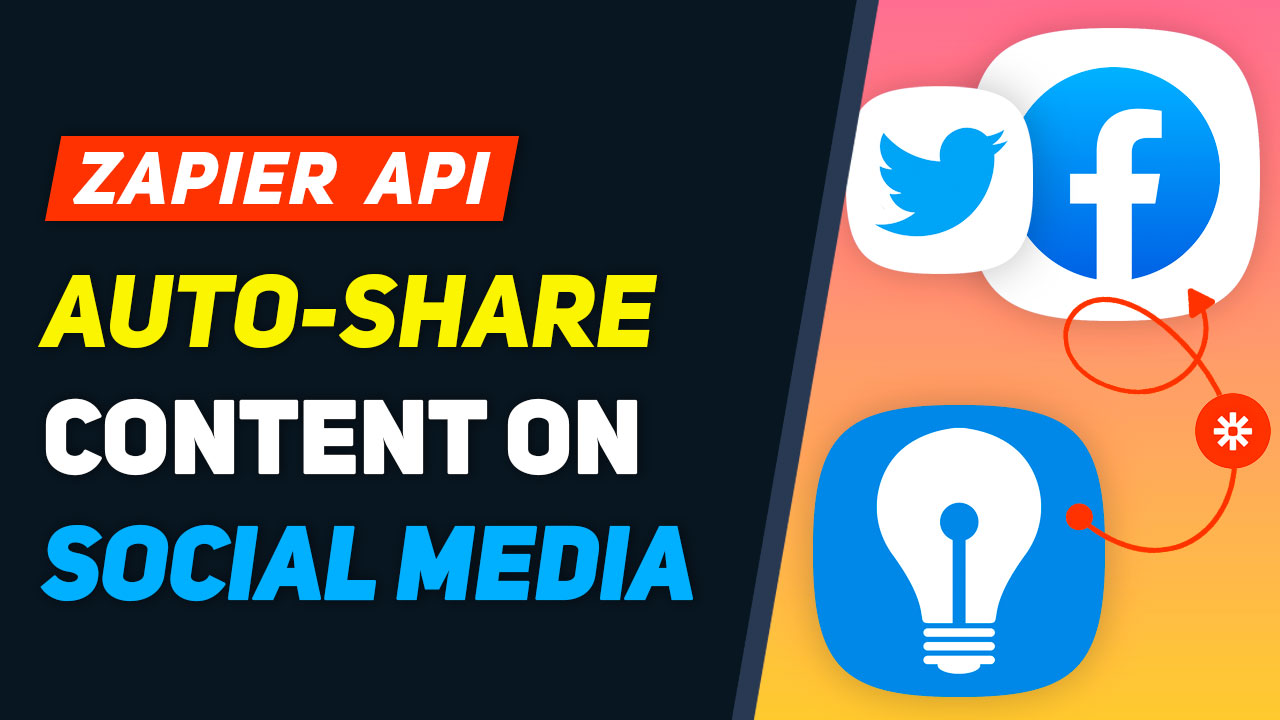 ---
This Tip of the Week covers topics including:
0:45 – Zapier & Other Webhook Integrations
2:36 – The Benefits of Automated Social Sharing
4:18 – A Few Things to Note…
6:25 – Set Up Automated Social Sharing for Posts
7:52 – Let's Set Up Automated Social Sharing
This is a segment from Webinar Wednesday 139, recorded live on July 13, 2022.
---
Auto-Post to Facebook, Twitter and more using Zapier
Here at Brilliant Directories, we are thrilled to announce our latest integration with Zapier! This integration allows membership website owners to automatically post their content from their Brilliant Directories site to their social media channels, streamlining their online presence and making it easier than ever to keep their followers engaged and up-to-date. And the best part? This integration uses webhooks, making the process of sending social media post data from Brilliant Directories to Zapier quick and easy.
The Benefits of Automatically Posting Content to Social Media
Efficiency: By automating the process of posting content to social media, website owners can save time and focus on other important tasks.
Increased Reach: Social media is a powerful tool for reaching a large audience, and this integration makes it even easier for website owners to connect with their followers and potential customers.
Consistency: Automatically posting content ensures that social media channels are always up-to-date and that followers receive consistent, relevant information.
Improved Engagement: Regularly posting fresh content can help increase engagement and foster a strong community among followers.
Streamlined Workflow: With this integration, website owners no longer need to switch back and forth between platforms or manually post content, making their workflow smoother and more efficient.
Use Cases for the Brilliant Directories, Zapier Integration
New Member Announcements: Automatically post new member announcements to social media to showcase your growing community and welcome new members.
Event Promotions: Easily promote upcoming events on social media to attract more attendees and generate buzz.
Blog Updates: Automatically share new blog posts with your followers, keeping them informed and engaged.
Special Offers: Quickly share special offers and promotions with your social media followers to increase sales and drive traffic to your website.
News and Announcements: Stay on top of your social media game by automatically posting important news and announcements to your channels.
How to send Posts from Brilliant Directories to Zapier with Webhooks
With the Brilliant Directories-Zapier integration and webhooks, sending social media post data from Brilliant Directories to Zapier is a breeze. Here are the steps to get started:
Step 1: Create a Zap in Zapier

To get started, log in to Zapier and create a new Zap. From there, choose Brilliant Directories as the trigger app and "New Content" as the trigger. This will activate the Zap whenever new content is added to the Brilliant Directories website.

Step 2: Select webhooks as the trigger

In order to send your Brilliant Directories post data to Zapier, you'll need to use the webhook method which sends post data into Zapier. The settings for this can be found in the Brilliant Directories "Developer Hub" section.

Step 3: Set Up the Action

Next, you'll set up the action for the Zap. In this case, you'll want to choose the social media platform you want to post to (e.g. Twitter, Facebook, etc.) as the action app. From there, select "Create a Post" or similar as the action, and provide any necessary information, such as the post text, image, and so on.

Step 4: Test and Turn on the Zap

Once you've set up the action, test the Zap to make sure everything is working correctly. If everything looks good, turn on the Zap and start automatically posting your Brilliant Directories content to your social media channels!
And that's it! With the Brilliant Directories, Zapier integration and webhooks, it's never been easier to automatically post content to your social media channels. Start taking advantage of all the benefits today and streamline your online presence.
The Elevator Pitch
Why Choose Brilliant Directories
We'll make it short and sweet:
We Know Membership Sites — We've taken care of all the heavy lifting so you can focus on growing your membership community and getting users signed up.
Access to Expert Support — We know you have questions... Our dedicated support team works 'round the clock to quickly resolve any technical issues.
Trusted by 30,000+ Websites — With over 10 years of experience, we understand the unique needs of online membership communities.