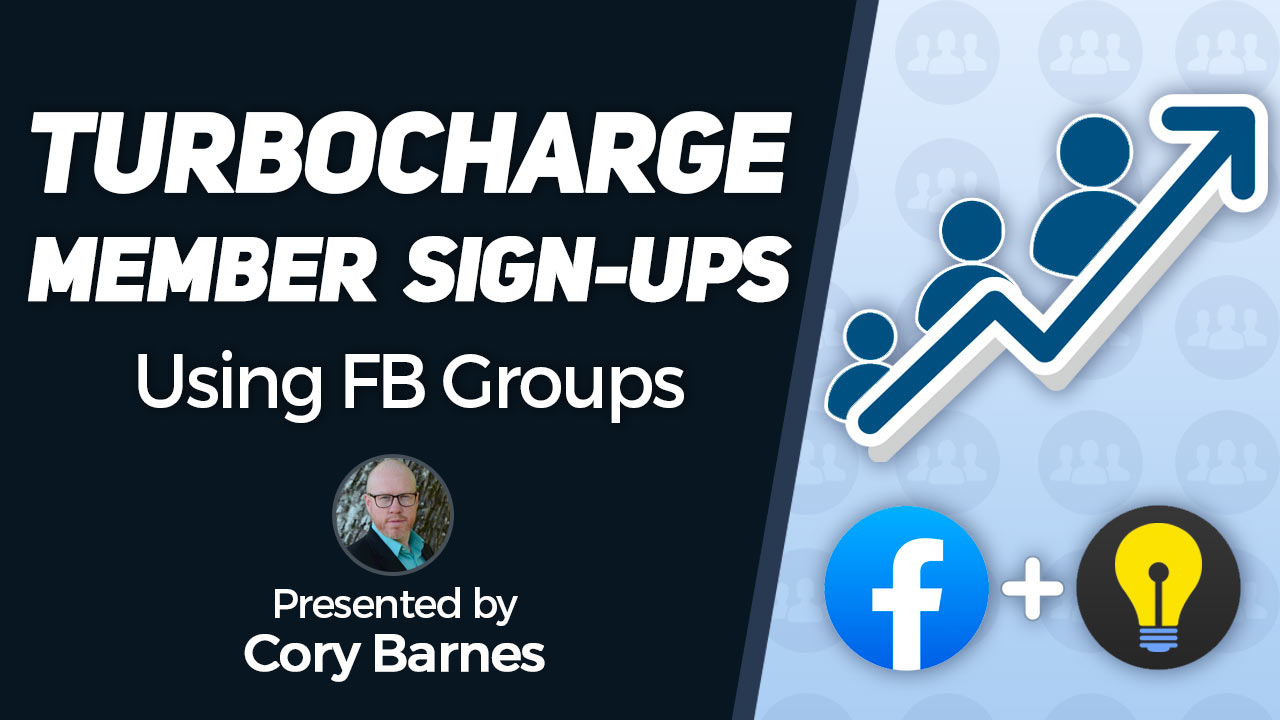 ---
This Tip of the Week covers topics including:
0:59 – About Cory Barnes & His Business
4:51 – 1) Share Your Website URL In Your Facebook Group Banner Image – Add A Call To Action (CTA)
7:01 – 2) Welcome & Introduce NEW Members In Your Facebook Group… Include A Link To Your Website In The Post
9:30 – 3) Utilize Membership Approval Questions To Capture Contact Info Of New Facebook Group Members
11:33 – 4) Start A "Promote Your Business…" Thread
15:58 – 5) Incentivize Facebook Group Members To Visit Your Website By Offering Them A Freebie (eBook, Guide, Video, etc.)
18:47 – BONUS) Create & Place A Banner Image Linking To Your Facebook Group Directly On Your Website
21:46 – Can Cory's strategies work for any industry or location-based website and community?
22:37 – FB Group Accelerator
This is a segment from Webinar Wednesday 131, recorded live on March 9, 2022.
The Elevator Pitch
Why Choose Brilliant Directories
We'll make it short and sweet:
We Know Membership Sites — We've taken care of all the heavy lifting so you can focus on growing your membership community and getting users signed up.
Access to Expert Support — We know you have questions... Our dedicated support team works 'round the clock to quickly resolve any technical issues.
Trusted by 30,000+ Websites — With over 10 years of experience, we understand the unique needs of online membership communities.