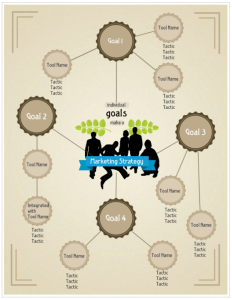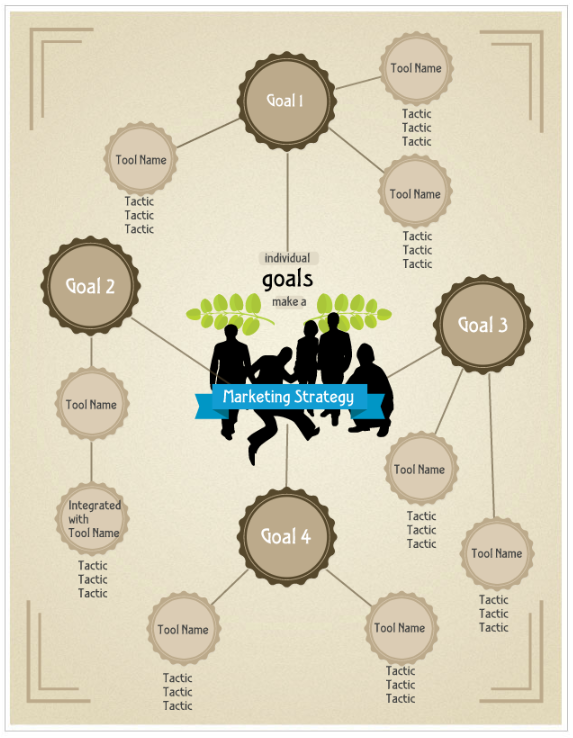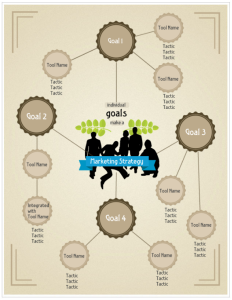 Conducting your own marketing audit has some challenges because you are familiar with the strategy and tactics to such an extent that you infer things that may not be seen in the actual data, you overlook gaps in the team's understanding of why they do certain tasks, and you know too much to take an objective stance on how things are going. I recommend third-party marketing audits, but I also recommend doing a self audit at least twice a year to keep on track.
How do you conduct a marketing audit? Here are 5 steps to take.
Step 1: Write 7-Sentence Marketing Plan
Start by quickly compiling a 7-sentence marketing plan for your business. Open a blank document and without referring to any sources, write a 7-sentence marketing plan. The name is a bit misleading. You want to be comprehensive and note any gaps. Do you struggle with one of the core sentences? Do you not immediately see the overall big picture and how each piece integrates?
If you have a partnership or team members, get individuals to do the same exercise independently and then compare your efforts to discover common areas of weakness or misalignment.
A 7-Sentence Marketing Plan answers the following questions:
What is the purpose of your marketing?
How do you accomplish your purpose?
Who is your target market?
What is your niche in the marketplace?
What marketing tools & tactics are in use?
What is your business identity?
How do you measure success and allocate time and budget?
Step 2: Know Your Goals
Knowing your goals is the trickiest part of assessing a strategy because it's easy to say, "our goal is to make money." That may be the macro goal, but you need to fully understand the micro goals that influence that macro conversion. Basically, what is it that you need to do to get the sales, donations or revenue flowing?
Please use data instead of your gut instincts here (this is where a 3rd party is often more helpful in an audit).
Here are some example goals.
Awareness
Build excitement prior to event
Establish the CEO/author/team member as an expert on a cause/issue
Get press coverage
Disseminate information on an issue/topic
Acquisition
Reach a new audience
Generate leads
Build the email list
Recruit volunteers
Recruit new members, advocates, patrons, customers
Activation
Get people to take a particular action (contest entries, voting, download file, buy, sign-up)
Solicit (donations, ideas, leads, etc.)
Change people's hearts/minds on particular issue, cause, product
Gather photos/video from supporters, fans, followers
Retention
Retain an existing audience
Keep supporters updated on happenings
Referral
Get supporters to solicit for you
Get your audience to talk to each other
Understand what people are saying about you
Revenue
Drive # more sales per reporting period
Drive # people into a store (special offers, coupons)
Community
Connect with other like-minded organizations
Build a community around an event/topic
Once you've narrowed down your goals (1-5 max), make sure you are tracking those goals. Here's how you set up goal tracking in Google Analytics.
Step 3: Align Your Goals & Marketing Channels
List out your Marketing Channels or Marketing Activities and then match up the channel/activity to the goal.
This sorting exercise is often helpful for aligning team members and ensuring that everyone understands the strategy behind the tactics. The "why" vs. the "how" is important to review in a self audit because the longer you do a certain marketing activity, the more you think it is a necessity or a given.
Step 4: Assess the Contribution Each Channel Makes to Your Goals
Now that the sorting exercise is done, and assuming you have been tracking goals all along, assess the contribution each channel is making to its associated goals.
If you haven't been tracking goals regularly, you may need to pause here and allow enough data to collect in order to accurately assess your efforts.
The types of questions you should be able to answer:
What's the purpose of being on Facebook or ?
Who is your audience ?
What do you want them to do ?
How will you know if you're successful?
Step 5: Take action
Don't waste your time doing an audit if you're not going to take action, especially if you are involving other team members in the process.
In undertaking an audit, you want to generate buy in, contribution and commitment from the team. Now is the time to test your findings! Ignoring the results is a sure-fire way to dampen enthusiasm for future audits.
YOU MAY ALSO LIKE:
The Elevator Pitch:
Why Choose Brilliant Directories
We'll make it short and sweet:
We Know Membership Sites — We've taken care of all the heavy lifting so you can focus on growing your membership community and getting users signed up.
Access to Expert Support — We know you have questions... Our dedicated support team works 'round the clock to quickly resolve any technical issues.
Trusted by 20,000+ Websites — With over 10 years of experience, we understand the unique needs of online membership communities.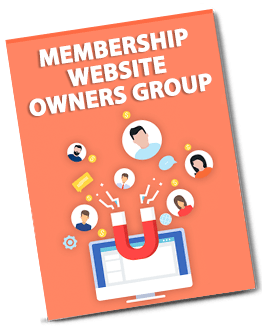 Do You Run a Membership Site?
Join our exclusive Facebook group – FREE – to access proven strategies for growing your membership community. Space is limited, so join today!
Join the FACEBOOK Group