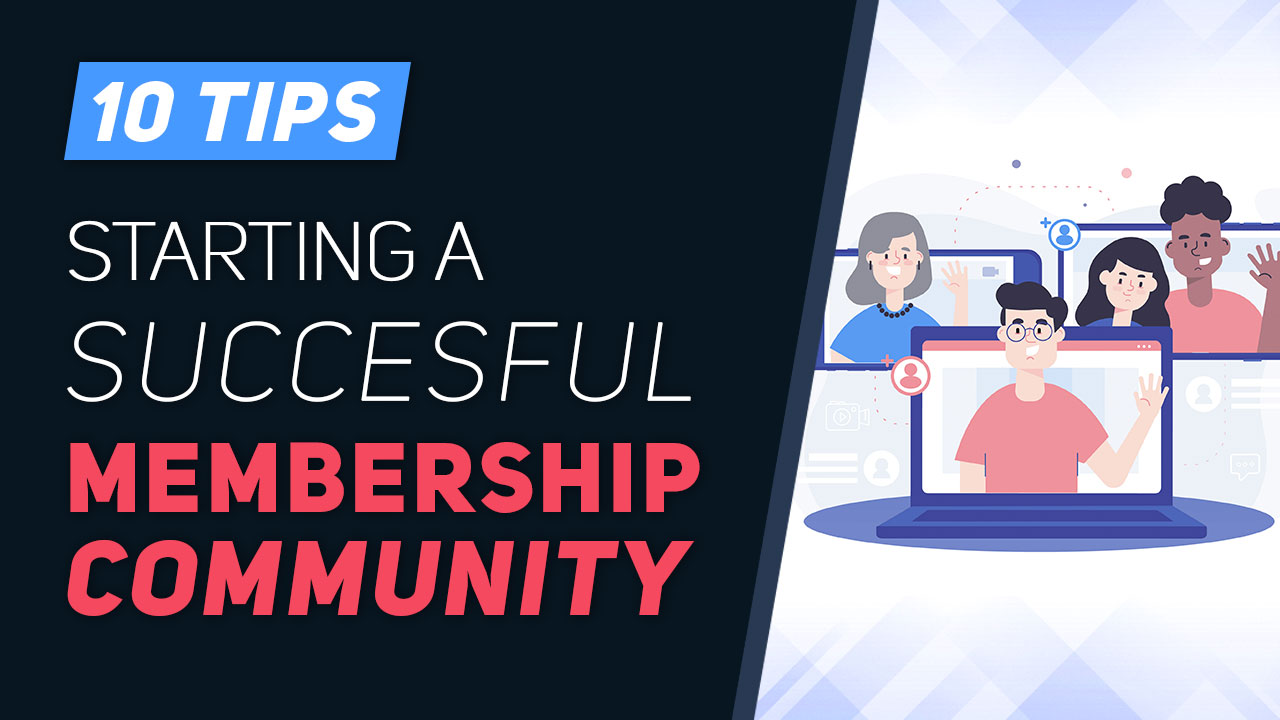 A membership website is very different from most websites in how they work. A common function of membership websites is to deliver exclusive content and services (such as providing members with leads) to members, some of whom may be paying a fee for access to the service.
As such, membership websites have the potential to generate relatively passive income for their owners and provide exclusive content and value to its users.
Perhaps, it is slightly deceptive to say that income is passive because you do have to put in some work to create content that is worth your members' cash. In other words, you may need to put some thought into how you can really 'wow' your members and maintain their loyalty.
The typical membership website's business model has extreme potential to succeed if applied correctly and accompanied by the correct marketing tools.
So what are the keys to running a successful membership site long-term?
1. Create a Sense of Belonging
Many users join websites to gain that special feeling of belonging with likeminded people either in the same industry or regional location. By creating a familial feeling on your website, and encouraging engagement, you can stick to your target industry and niche while attracting more users.
You have a good chance of creating a meaningful income stream if your niche is popular with minimal competition. The important element in choosing a popular niche is the importance of considering how you will set yourself apart from – and undercut – your competitors.
2. Observe Your Competition
This is important in any business, especially before you launch your website. Research other membership websites that offer similar content and services and see if you can put together an even better solution, offer lower pricing or fulfill other needs your potential members may have that your competition isn't currently doing.
The key here is to stand out from the crowd.
Depending on your initial budget you may want to create your website's content yourself. This is a great, low cost way to get the ball rolling on your new website. However, if you want to invest a little in content creation so you can focus on other aspects of your website, you can stay on top of your game with a team of expert writers who can assist you in creating interactive content that will attract to your target audience to your site.
3. Offer Something Different
Everyone on the internet is trying to impact the world in one way or another. This means there are a lot of things being offered online – for free and for a price. It's important to consider what you will be offering and how it compares to what is out there in terms of quality, value and the 'wow' factor.
This range of services could be anything from additional online exposure for your members to providing them with a steady stream of leads. You may also want to offer your members products in addition to services, such as downloadable ebooks, PDF guides, video courses and more.
4. Engage Your Members
Remember, people love talking to other people, not to automated bots. Enable comments on your membership website's content so that website visitors, members and general users can interact with another.
Another benefit you can offer to members is the ability to be featured on your website's homepage, featured in a weekly "Featured Member" article, linked to in banner ads on your website and more. There are countless ways to entice your members to actively participate and maintain interest in your membership website.
5. Update Your Content Regularly
If people are paying for a product, they expect a high level of quality. For example, if you own a business that offers dissertation services, it's important to have content that speaks to the service you provide. The same goes for a membership website. If you're managing a directory website for users to find attorneys, you want to be sure your content attracts people who are in the market for a new attorney or are seeking legal help.
Another important point: your membership website's content does not need to exclusively be written articles. You can also include videos, podcasts, infographics, interviews and other forms of content. The more you focus on value, the more your members will rely on you, trust you and continue to be a valuable part of your membership community.
6. Go the Extra Mile
It is important to go the extra mile if you are confident that you can deliver. The worst mistake made by many online marketers is over-promising and under-delivering. To avoid this trap and make your members extra happy, you can promise on delivering the foundational substance that they signed up for and then surprise them with a little perk at the end of the month.
This way, you won't have pressure to deliver on a product or service you may not be able to on time. Rather than looking like a website that makes too many empty promises, you end up appearing to be an online community that goes the extra mile to deliver useful substance to your members. This is sure to put a smile on your users faces.
7. Use Social Media
By creating either a free or paid social media campaign, you can reach a wider audience. platforms like Facebook let you create private groups and pages to keep your members in the loop and interacting with one another.
You can also invest in campaigns to attract new members and update it on a regular basis to show them what they are missing out on. This is one way to attract more members to your website. A robust social media campaign – even a free one without paid ads – ensures that you are visible on additional platforms to your website. Just make sure your utilizing the proper social platforms that your target audience is using.
8. Keep Your Costs Low
Naturally, an online business like a membership website has low start-up costs. All you basically need is a domain and a management platform. Solutions like Brilliant Directories make it simple to create a monetized membership website.
It is important to research low-cost tools that are relevant to the core of your website idea. It's easy to get carried away in your own creativity and whims, spending more money than anticipated on tools and features before you actually launch… it happens to everyone.
Remember, keep your costs low by employing the right tools from the start. Start with a lean operation and then you can begin expanding once you get the ball rolling.
9. Decide on Membership Terms
Membership terms can be monthly, annually, charged as a one-time cost or offered for free. This determines your content cycle and which payment options you will make available.
For example, a common practice is to charge members a recurring fee and then provide them with free business leads that they can follow up on. Or you may want to provide them with a membership for free, but then charge them for each lead you send them. This second model makes it easy for them to get a foot in the door with your website to see what it's all about, and then they only pay once you've shown that you can deliver leads to them.
There are many different ways to go about generating revenue with a membership website. Ultimately, it will come down to how your target audience will respond to your offerings – every audience is different, so you may need to do some trial and error to find what works in your target industry.
10. Choose the Right Software
Software is central to any online business. This is especially true with a membership website. You need to be able to reliable host your website, collect payments, capture leads and form submissions, register members, deploy content and communications and more.
Brilliant Directories has been leading the charge since 2009 in offering the highest-rated membership website software. From payment processing to member management and automated email notifications Brilliant Directories covers all the bases and more. Launch your own membership website today – Try a Free Demo Now.
Conclusion
If you are selling a product or service online, a membership website is an excellent way to get to know your market and build a loyal brand following. A website of this nature allows for a lot of flexibility in how you package the membership and the services you offer. Exclusive, high-quality content and service is hard to come by… Once your niche audience trusts you, you'll be off to the races in generating income from your membership website!
The Elevator Pitch:
Why Choose Brilliant Directories
We'll make it short and sweet:
We Know Membership Sites — We've taken care of all the heavy lifting so you can focus on growing your membership community and getting users signed up.
Access to Expert Support — We know you have questions... Our dedicated support team works 'round the clock to quickly resolve any technical issues.
Trusted by 20,000+ Websites — With over 10 years of experience, we understand the unique needs of online membership communities.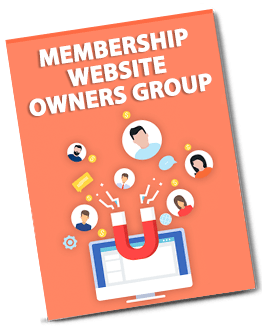 Do You Run a Membership Site?
Join our exclusive Facebook group – FREE – to access proven strategies for growing your membership community. Space is limited, so join today!
Join the FACEBOOK Group