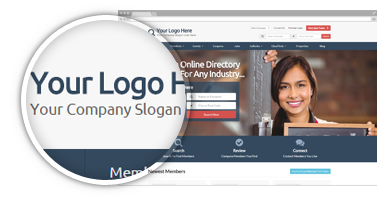 Always 100% Unbranded
We will never put our own company name, "Brilliant Directories," anywhere on your website. While other solutions make you pay extra to remove their brand name, Brilliant Directories always does it from the start.
---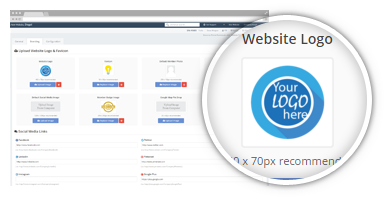 Upload Your Own Company Logo
While there is never any Brilliant Directories branding on your website, it is important for you to be able to properly and easily brand your site with your own company logos and images — all you need to do is upload your image files.
---
Simple Design Settings
Whether you are a beginner or an expert developer, it's easy to update the design, look and feel of your directory website. Simple design settings let you control colors, select font styles, and even choose the layout of your homepage with just one click!
---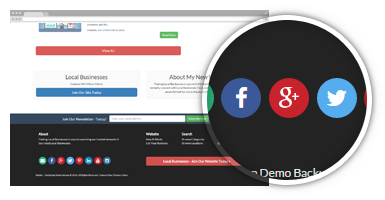 Include Your Social Media Links
Leveraging the sharing power of social media is incredibly important. That's why we make it easier than ever to seamlessly integrate your social media profiles with your Brilliant Directories website.
---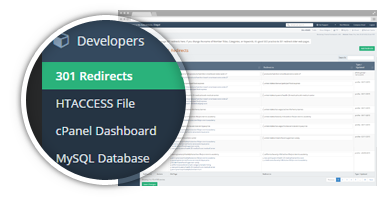 Developer Tools
Although Brilliant Directories is easy for anyone to use, we've included some awesome developer tools that let experts dive right into the code to edit PHP, widgets and even create their own custom themes. Access everything from HTACCESS, FTP, HEAD files and more.
---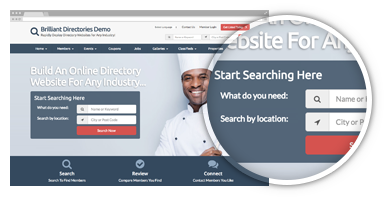 Custom Search Modules
The Brilliant Directories platform easily adapts to all types of directory websites. The various built-in search modules can quickly be customized to allow your website visitors to quickly search members & content by keyword, category, location and more.
---
Custom Main Menu Dropdowns
Say goodbye to the hassle of hardcoding a dropdown menu with submenu items. Brilliant Directories makes the process of customizing your website's menu and creating dropdown menus easy and intuitive with simple drag and drop placement settings.
---