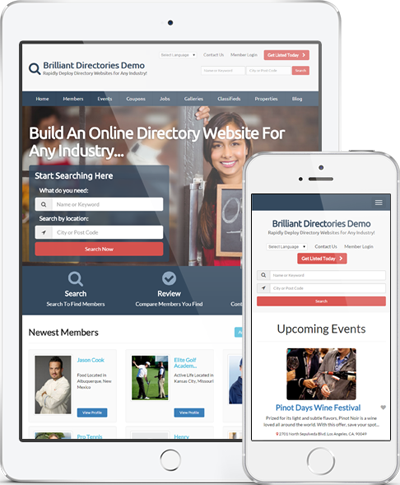 Beautiful, Responsive Themes
With over 30% of web traffic coming from mobile devices, having a mobile-friendly website can push you ahead of competitors. Luckily, Brilliant Directories is a 100% "Mobile-First" solution. The result? Websites built on Brilliant Directories look stunning on all devices at all times.
Mobile Matters
Because your Brilliant Directories website is 100% Mobile-Ready, users can interact with your directory while on the go – increasing your overall revenue and engagement opportunities.
---
Turn Your Website into a Mobile App
NO CODE KNOWLEDGE REQUIRED. 100% NATIVE APPS. Because every Brilliant Directories website is already mobile friendly, they can easily be turned into gorgeous, native mobile apps in less than 5 minutes.
---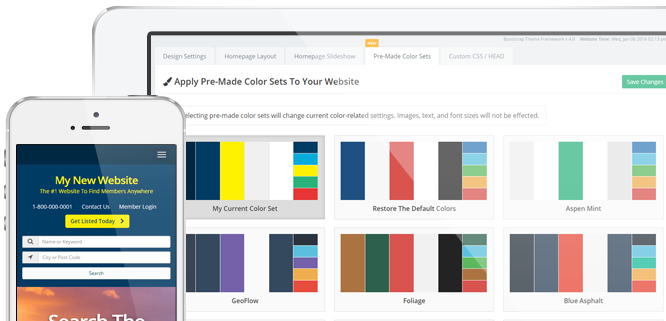 Customizing Your Design
The entire Brilliant Directories theme is built on Bootstrap using responsive web design.
With simple design settings and the ability to access your website source code, you'll always achieve the pixel perfect mobile-friendly design you envision.
---