Self-Service Member Dashboard
Website visitors can sign up on your site and manage their accounts without you needing to manually intervene. Your members can securely log in to manage their contact information, upgrade their subscriptions, purchase and respond to leads, publish content and more. A complete self-service member experience.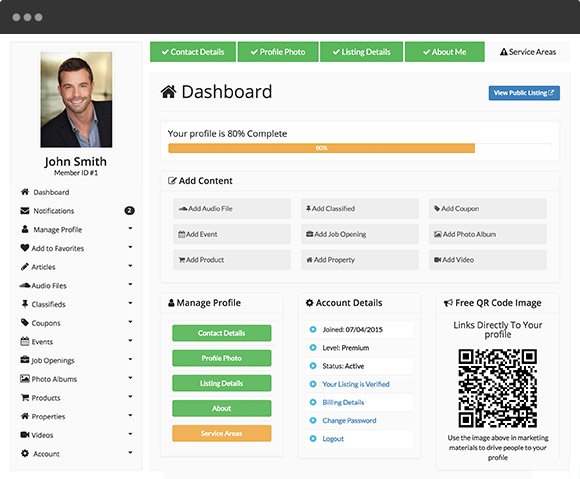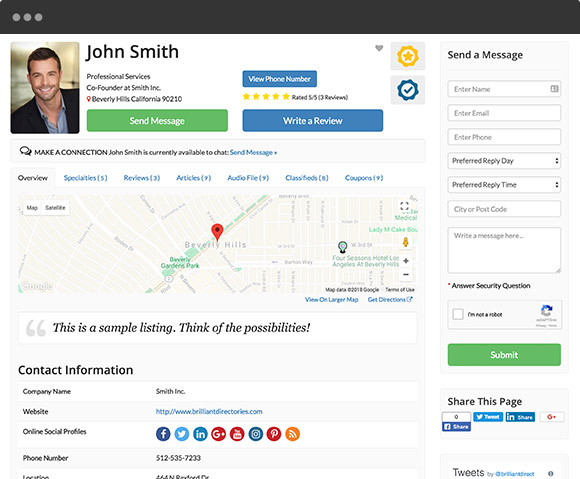 ---
Listing Details
Members can add their personal or business info including website, phone number, address and more.
Send Message
Website visitors can send a message directly to your members who will then be instantly notified.
Publish Content
Set which types of content you want members to publish, such as articles, events, deals and more.