---
Key Topics:
2:20 – Update: Strong focus to fix smaller nuances in specific cases for more stability
3:06 – Update: Add Decimals to Prices for Pay Per Post add-on
5:14 – Update: New Tool to Easily Invite Admins to Your Website
7:52 – Update: When Credit Card Fails on Sign Up Pages… Retains Inputted Information
8:52 – Coming Soon: Draggable Content Blocks
10:51 – Coming Soon: Include Images with Reviews Add-On
12:25 – Coming Soon: Global Website Search Add-On
12:37 – Coming Soon: Easily Publish Posts from Admin Area
14:24 – Coming Soon: Select "Smart Lists" when Scheduling Newsletters
14:57 – Expanded Keyword Search add-on vs. Global Website Search add-on
18:59 – Tip of the Week: 5 Daily Tasks for Membership Website Owners
20:18 – Set a Daily Checklist
21:20 – 1) Respond to Member Inquiries
25:44 – 2) Track Member Feedback & Behavior
28:44 – 3) Find Something Relevant to Share
30:27 – 4) Start & Reply to Community Discussions
33:52 – 5) Stay Top of Mind
39:53 – Can you import members without their email addresses?
41:43 – How can businesses add special updates or notices to their listings?
The Elevator Pitch:
Why Choose Brilliant Directories
We'll make it short and sweet:
We Know Membership Sites — We've taken care of all the heavy lifting so you can focus on growing your membership community and getting users signed up.
Access to Expert Support — We know you have questions... Our dedicated support team works 'round the clock to quickly resolve any technical issues.
Trusted by 20,000+ Websites — With over 10 years of experience, we understand the unique needs of online membership communities.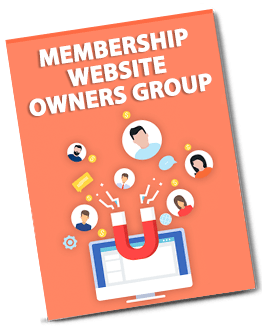 Do You Run a Membership Site?
Join our exclusive Facebook group – FREE – to access proven strategies for growing your membership community. Space is limited, so join today!
Join the FACEBOOK Group