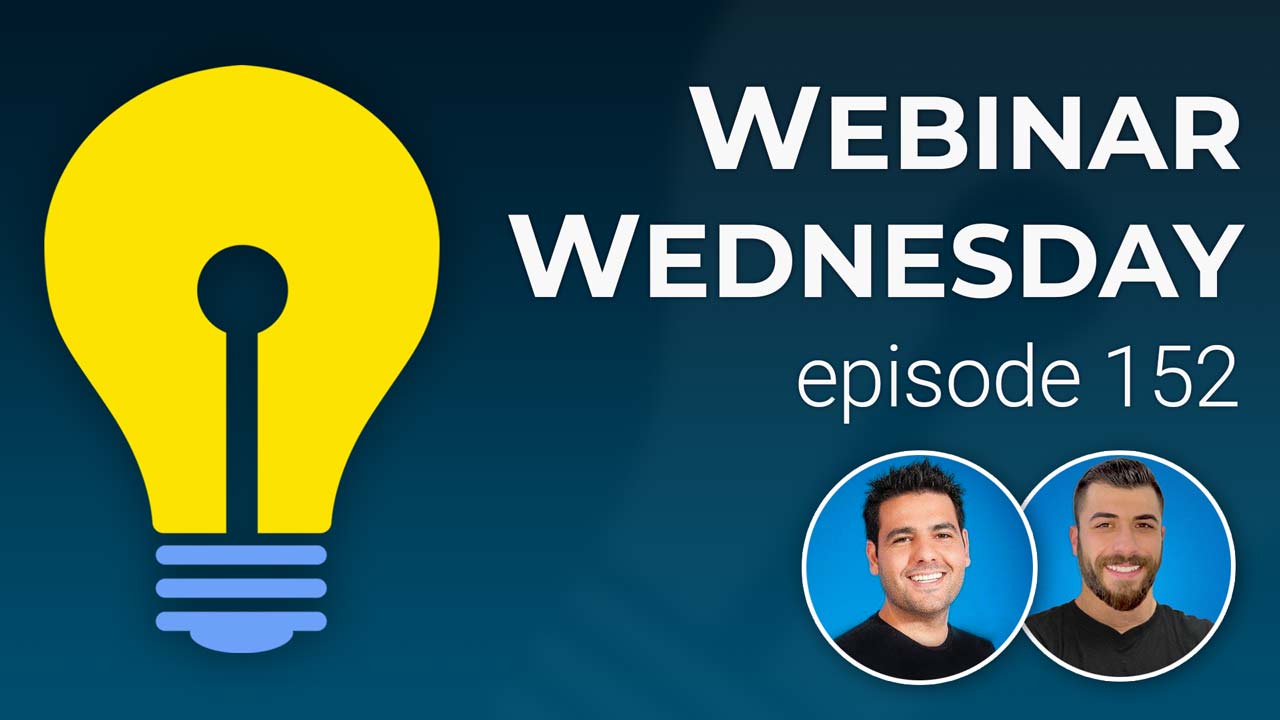 ---
Key Topics:
New Features

2:56 – Spam: Additional Protection Against Known Spam Characters
5:04 – Speed: Faster Page Loading in Admin Area (more to come)
5:26 – Segmenting: Identify Incomplete Profiles via the Admin Area Only
8:06 – Search: Sort Member Search Results by Most and Least Likes – Bookmark Counter add-on
10:09 – Menus: Checkbox Option to Hide Individual Menu Item
11:43 – Over 100+: Updates, fixes and Feature Releases in February

Coming Soon

12:04 – Finance: Local Timezone Setting to Select Time to Process Payments
12:39 – Finance: Bulk Action Settings for the New Search Subscriptions Page
12:58 – Import: Image Support When Importing Posts via CSV File… and Later with Zapier
13:30 – Tons More: Speed, security, quality-of-life features and exciting new releases on the way!
14:05 – How to define what constitutes an "incomplete profile"?

Tip of the Week

15:22 – How to Re-Engage Your Inactive Members
16:09 – The Cost of Losing Active Members
17:50 – Strategies to Re-Engage Inactive Members
22:48 – Best Practices for Re-Engagement Emails
26:52 – Using ChatGPT to Write Emails
29:18 – How to Use Variables In Email Templates
30:38 – Incentive Inactive Members
33:09 – Benefits of Re-Engaging Inactive Members
35:57 – Email Sample 1
37:27 – Email Sample 2
38:35 – Email Sample 3

Questions & Answers

39:57 – Require the About Member field for complete profiles?
41:35 – Can an entire Smart List be emailed at once?
42:42 – Feedback for using ChatGPT to write emails
44:04 – How to track/offer 2nd tier affiliate bounties?
46:39 – How to see bounced email addresses from a sent newsletter?
47:39 – How to require users to log in to leave a review?
50:08 – Alerts for members who have expired credit cards? – Billing Reminder Emails add-on
53:19 – Can email variables be used in the subject line?
53:26 – Suggestion to make member login token an email variable
---
Email Template 1
Subject: We Miss You! Come See What You've Missed
Hi [Member Name],
I noticed that it's been a while since you last logged into our community. We hope everything is going well!
Just wanted to remind you that we're here for you and have some great benefits you can take advantage of. Here are some things you might have missed out on:
[List benefits or features that are relevant to the member]
[Mention updates or new features that have been added since their last visit]
You're truly a valuable part of our community and hope you'll come back to join us soon. Log back in today and let's catch up!
Best,
[Your Name]
---
Email Template 2
Subject: Was it something we said?
Hi [Member Name],
It's been a while since we've seen you around our community! I wanted to check in and see how you're doing.
We've made some updates and changes recently that we think you'll love, including:
[List some new features or improvements that have been made]
[Mention relevant incentives or discounts that the member could receive for coming back]
Our members mean everything to us, so I hope you'll log back in soon and see what we've been up to! We're here to support you and help you grow your business in any way we can.
Best,
[Your Name]
---
Email Template 3
Subject: We Want You Back… Here's What You've Missed
Hi [Member Name],
Hope this email finds you well! It's been a while since you last logged into our [Website Name], and we've been thinking about you.
I wanted to remind you about some of the amazing benefits you've been missing out on, such as:
[List a few key benefits or features that are relevant to the member]
[Mention testimonials or success stories from other members that could inspire the member to come back]
We know life gets busy, but we don't want you to miss out on any of the opportunities that [Website Name] offers. Log back in today and see what you've been missing!
Best,
[Your Name]