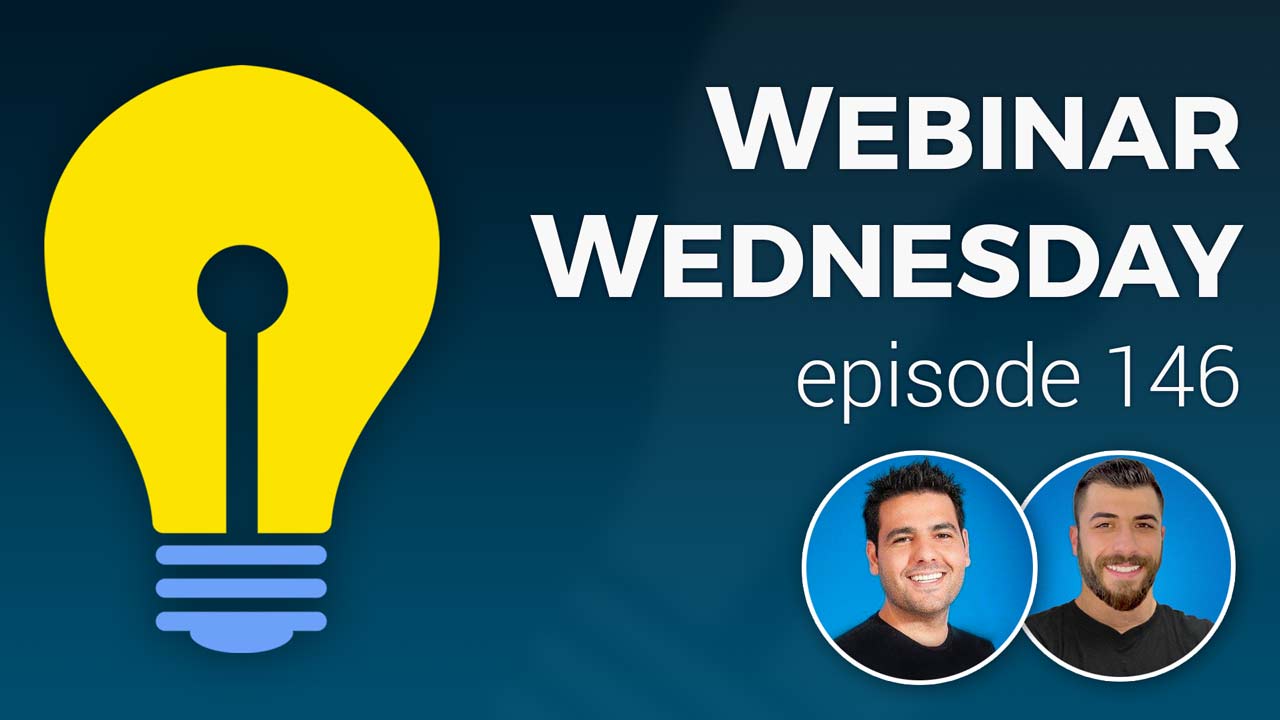 ---
Key Topics:
New Features

4:01 – Domain Manager: Updated Look for More Data & Settings
8:42 – API/Zapier: Update Member Records & Import Member Leads
9:25 – Security: Enable HTTP Security Headers (CSP)
10:37 – Private Chat: Displays "Origin Page" Chat was Initiated On
11:21 – Spanish Translation: Translate Text Labels into Spanish

Coming Soon

13:39 – Translate: Ability to Set Default Text Labels into French, Portuguese & More
13:49 – Coupon Codes: Create Coupon Codes for Leads, Digital Products & More
14:13 – API/Zapier: Create Posts from RSS Feeds & Other Sources (events, articles, jobs, etc.)
14:46 – Finance: Search Transactions Based on ACTIVE or ENDED Subscriptions
15:15 – Tons More: Speed, Security, Quality-of-Life Features & Exciting New Releases on the Way!
16:04 – What are HTTP security headers?
18:00 – How does changing a membership plan's pricing affect currently subscribed members?
19:30 – Does selecting a new text label language also translate the website's backend admin area?

Tip of the Week

20:03 – Import Member Leads with Zapier & Form Integrations
21:00 – Zapier – Integrate 5,000+ Solutions
22:43 – Import Leads from Other Sources
25:30 – What's Required
30:43 – Things to Remember
33:51 – DEMO: Let's Set Up Lead Importing from Zoho

Questions & Answers

56:07 – Can users see which members they are automatically matched with?
57:50 – Can members automatically purchase leads?
58:37 – Automatic Lead Matching Add-On
59:50 – What's the best way to send leads from BD to a CRM?
1:02:10 – Can the website's language be changed depending on the visitor's location? – GTranslate.io
1:04:03 – Improvements to the Community Comments feature and Discussions post type?
The Elevator Pitch
Why Choose Brilliant Directories
We'll make it short and sweet:
We Know Membership Sites — We've taken care of all the heavy lifting so you can focus on growing your membership community and getting users signed up.
Access to Expert Support — We know you have questions... Our dedicated support team works 'round the clock to quickly resolve any technical issues.
Trusted by 30,000+ Websites — With over 10 years of experience, we understand the unique needs of online membership communities.