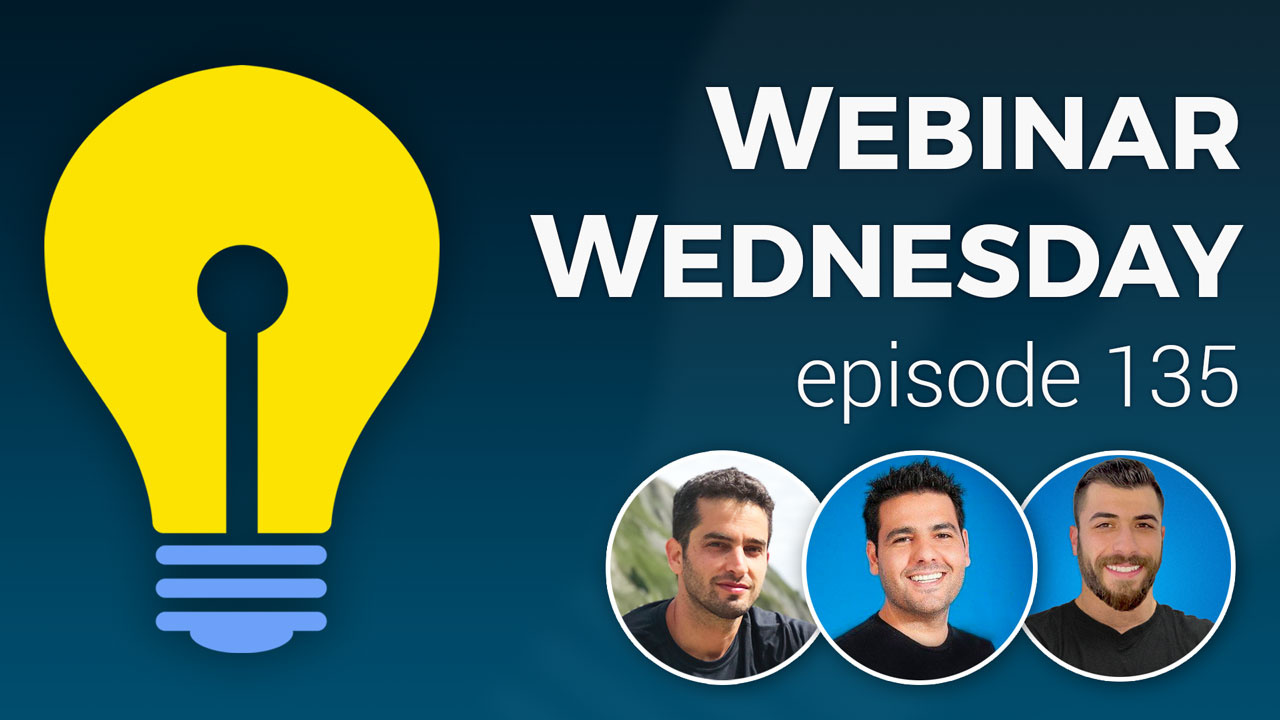 ---
Key Topics:
New Features

2:21 – Bulk Actions: Select ALL Matching Results; Reviews & Leads
4:20 – Forms: Deployed New Patch to Minimize Spam Inquiries
5:08 – Settings: Show Categories with No Members
6:38 – Lists: Display the "Create Date" of Smart Lists
7:54 – New Add-On: File Uploads for Forms

Coming Soon

8:51 – Stripe: Set Name that Displays on Credit Card Statements
9:18 – Emails: Deliverability improvements via Domain Authentication
9:35 – API: Ability to Import Feeds & Data INTO BD Websites via Zapier, Pabbly, etc.
10:12 – Member Credits System: Issue Credits when Existing Members Refer New Members
10:35 – File Uploads: Ability to Permanently Delete Files from System

Tip of the Week

12:08 – Ampify: Increase Site Speed & SEO with AMP Mobile Optimization – BD Marketplace
13:38 – About Ampify
14:15 – What is AMP (Accelerated Mobile Pages)?
15:17 – AMP Benefits
19:57 – Where Does AMP Show Up?
21:59 – AMP's Value Measurement
23:21 – Live Demo
25:29 – Ampify Plans
26:20 – What types of websites would benefit most from AMP?
26:56 – Why is a cost associated with Ampify's service?
27:35 – Are there any BD websites that wouldn't benefit from AMP?
29:00 – Checking if a live BD website would benefit from AMP
30:41 – How to inquire with Ampify — Inquire Here

Questions & Answers

31:58 – How to bulk move members from one category to another?
33:08 – How to prevent certain members from receiving leads?
34:53 – How to search for members based on plan instead of category?
38:10 – How to allow additional sources for audio embeds other than Soundcloud? — More Info
41:54 – Using the Photo Gallery post type for podcast/video posts
45:44 – Options for featuring a member articles on the homepage?
49:00 – Change the additional information displayed for streaming members on the homepage?
The Elevator Pitch
Why Choose Brilliant Directories
We'll make it short and sweet:
We Know Membership Sites — We've taken care of all the heavy lifting so you can focus on growing your membership community and getting users signed up.
Access to Expert Support — We know you have questions... Our dedicated support team works 'round the clock to quickly resolve any technical issues.
Trusted by 30,000+ Websites — With over 10 years of experience, we understand the unique needs of online membership communities.