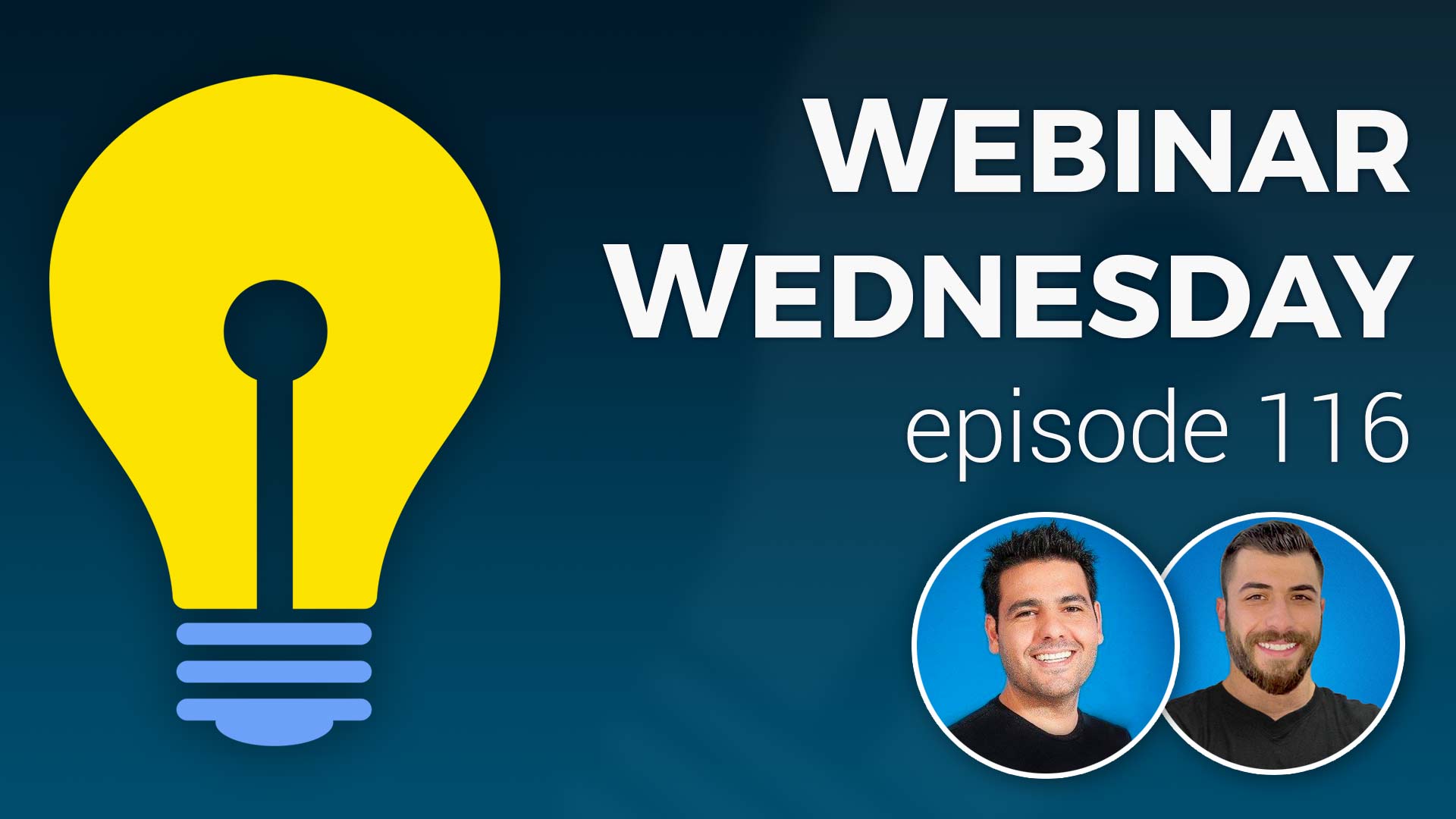 ---
Key Topics:
2:27 – Coming Soon: Add-On: 25+ New Pre-Made Elements for Web Pages
2:57 – Coming Soon: Speed Improvements… Lazy Load Images
4:05 – Coming Soon: Exclude Smart Lists When Scheduling Newsletters
4:39 – Coming Soon: Up to 5 Custom Homepage Content Sections
5:22 – Coming Soon: Better UI and UX when Matching Members Leads
6:10 – Coming Soon: Ongoing Updates to Make Things More Awesome :)
6:42 – Tip of the Week: How to Make Your Entire Website Members-Only Access
8:34 – Why Would You Want a Private Website?
10:46 – Private or Semi-Private Communities
15:42 – Members-Only Content Add-On
18:24 – Let's See How to Set up a Private Site
20:28 – Express Member Sign-Up Setup
22:42 – Set Different Public Visitor and Logged-In Member Main Menus
23:48 – Homepage Setup
27:01 – Make Post Types Private / Members-Only
31:00 – Make Static Web Pages Private / Members-Only
36:31 – Creating Alternate Main Menus for Public Visitors and Logged-In Members
38:53 – Customizing the Required Member Upgrade Notification Messages
42:30 – Does a Video Embedded via iFrame Use Your Website's Bandwidth?
43:36 – More Info on the 5 Custom Homepage Content Sections Update
45:32 – Suggestions for setting up the pricing page for different types of members to join?
51:25 – Can members pre-purchase leads in bulk?
54:10 – Can membership plans automatically downgrade after a period of time?
The Elevator Pitch
Why Choose Brilliant Directories
We'll make it short and sweet:
We Know Membership Sites — We've taken care of all the heavy lifting so you can focus on growing your membership community and getting users signed up.
Access to Expert Support — We know you have questions... Our dedicated support team works 'round the clock to quickly resolve any technical issues.
Trusted by 30,000+ Websites — With over 10 years of experience, we understand the unique needs of online membership communities.