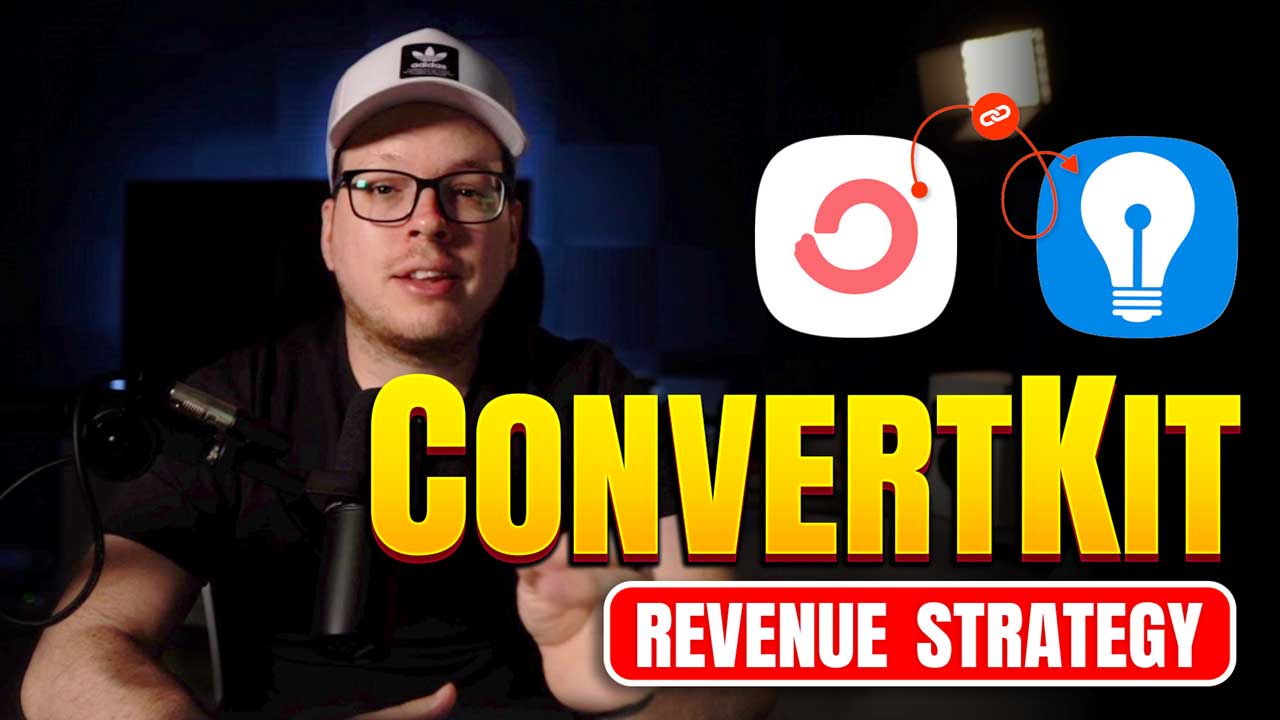 ---
Are you ready to take your brand's growth to the next level? Imagine a world where your ConvertKit contact data seamlessly flows into your own Member Community Website, keeping your audience engaged and connected to your brand effortlessly. This isn't just a dream – it's a reality waiting for you to harness. In this article, we'll unveil the power of integrating ConvertKit with Brilliant Directories using tools like Zapier or Pabbly.
Get ready to supercharge your revenue channels and create lasting connections with your audience!
Unveiling the Possibilities
Picture this scenario: someone discovers your brand, is intrigued by your offerings, and decides to opt-in to your email list via ConvertKit. Now, what if you could instantly sync their data with your own Member Community Website powered by Brilliant Directories? This seamless integration is your golden ticket to fostering stronger connections and driving revenue like never before.
Wondering how to make this dreamy scenario come true? Enter Zapier and Pabbly – your dynamic duo for integration magic. With Zapier's easy-to-use platform, you can create "Zaps" that link ConvertKit and Brilliant Directories effortlessly. Pabbly, on the other hand, provides you with the tools to connect your apps and automate data transfers without breaking a sweat.
What are Zapier and Pabbly?
Zapier is a revolutionary platform that acts as a bridge between your favorite apps, enabling them to work together seamlessly without any coding knowledge required. Think of it as a conductor orchestrating a symphony – in this case, a symphony of data. With Zapier, you can create automated workflows called "Zaps" that connect different apps, like ConvertKit and Brilliant Directories, and trigger actions based on specific events.
In our scenario, Zapier allows you to sync your ConvertKit contact data directly into your Brilliant Directories Member Community Website, automating the process and saving you time and effort.
Pabbly is another powerful tool that empowers you to integrate and automate your apps without the need for complex technical skills. It's like having a virtual assistant who takes care of the data transfer for you. With Pabbly, you can effortlessly connect ConvertKit and Brilliant Directories, enabling data to flow seamlessly between them. This automation ensures that your ConvertKit contacts find a new home within your Member Community Website, enhancing engagement and creating opportunities for revenue growth.
Both Zapier and Pabbly serve as the magic wands that turn your integration dreams into reality. They empower you to automate processes, streamline workflows, and create a well-oiled ecosystem where your ConvertKit data becomes a valuable asset for driving engagement and revenue on your Brilliant Directories site.
Benefits of Integrating ConvertKit with Brilliant Directories
Automated Engagement: By syncing ConvertKit contacts with Brilliant Directories, you can ensure that everyone who engages with your brand stays connected and engaged through your Member Community Website. Say goodbye to manual data entry and hello to effortless engagement.
Enhanced Personalization: With all your ConvertKit data flowing into Brilliant Directories, you can personalize your audience's experience based on their interests, behavior, and preferences. This level of personalization fosters deeper connections and encourages repeat interactions.
Multiple Revenue Channels: Here's the exciting part – by integrating, you unlock a plethora of revenue-generating opportunities. You can offer premium memberships, exclusive content, sponsored listings, advertising space, and even access to a vibrant community, all of which can contribute significantly to your bottom line.
Membership Upsells: With ConvertKit contacts in your Brilliant Directories site, you can easily upsell your email subscribers to premium memberships. Offer them exclusive benefits and watch your revenue soar.
Targeted Marketing: Utilize your integrated data to create laser-focused marketing campaigns. Deliver the right content to the right audience, boosting engagement, and ultimately driving conversions.
Integrating ConvertKit with Brilliant Directories using Zapier
Step 1:
Set Up Your ConvertKit Account
If you're not already using ConvertKit, sign up for an account.
Step 2:
Create a Form
Inside ConvertKit, create a form that collects the necessary contact information from your subscribers.
Step 3:
Set Up Your Brilliant Directories Account
If you don't have a Brilliant Directories account, sign up for one.
Step 4:
Set Up Your Membership Directory
Configure your Member Community Website on Brilliant Directories, where you want your ConvertKit contacts to be synced as members.
Step 5:
Set Up Your Zapier Account
If you're new to Zapier, sign up for an account.
Step 6:
Create a Zap to Sync ConvertKit Contacts with Brilliant Directories
In Zapier, click "Make a Zap." Choose "ConvertKit" as the trigger app.
Step 7:
Select Trigger Event: Choose "New Subscriber" as the trigger event
Connect your ConvertKit account to Zapier by following the prompts.
Step 8:
Configure Trigger
Select the ConvertKit form you want to use and test the trigger to ensure it's working properly.
Step 9:
Choose Your Action App
Choose "Brilliant Directories" as the action app.
Step 10:
Select Action Event
Choose "Create Member" as the action event.
Step 11:
Connect Your Brilliant Directories Account
Connect your Brilliant Directories account by entering your API key.
Step 12:
Map Fields
Map the fields from ConvertKit (e.g., name, email) to the corresponding fields in Brilliant Directories (e.g., First Name, Email).
Step 13:
Test Action
Test the action to make sure it's working as expected.
Step 14:
Turn On Zap
Once everything is set up and tested, turn on your Zap.
From now on, whenever a new subscriber is added to your chosen ConvertKit form, they will automatically become members in your Brilliant Directories Member Community Website.
This integration streamlines your workflow, saving you time and effort while ensuring that your contacts seamlessly become members of your Brilliant Directories community.
By following these steps, you're creating a seamless connection between ConvertKit and Brilliant Directories. Every time someone subscribes to your ConvertKit form, their information will be automatically added as a member in your Brilliant Directories site.
This integration will help you keep your audience engaged and open up various revenue channels within your Member Community Website. Remember to periodically review your Zap and make adjustments as your needs evolve. Happy syncing and growing your brand!
What to do next…
The future of brand growth lies in creating meaningful connections and delivering exceptional value.
By integrating ConvertKit with Brilliant Directories using Zapier or Pabbly, you're not just syncing data – you're syncing potential. The potential to engage, to upsell, and to maximize revenue streams you didn't even know existed.
Embrace this integration, and watch your brand thrive as you keep your audience connected and captivated. Your journey to revenue-maximization and brand growth starts now!
FAQ about ConvertKit, Zapier, and Pabbly
What is ConvertKit?
ConvertKit is an email marketing platform designed specifically for creators, bloggers, and small businesses. It provides tools for building and managing email lists, creating automated email sequences, sending broadcasts, and segmenting subscribers based on their actions and interests. ConvertKit is known for its user-friendly interface and focus on simplicity, making it a popular choice for those who want to engage their audience effectively through email marketing.
Does ConvertKit integrate with Zapier?
Yes, ConvertKit integrates seamlessly with Zapier. This integration enables you to connect ConvertKit with numerous other apps, allowing you to automate workflows and data transfers between them. Through Zapier, you can set up triggers and actions that initiate processes whenever specific events occur in ConvertKit. This integration extends the capabilities of ConvertKit beyond its core features, allowing you to create more advanced and customized workflows.
Does ConvertKit integrate with Pabbly?
As of my last knowledge update in September 2021, ConvertKit does not have a native integration with Pabbly. Pabbly is a separate integration platform that specializes in connecting different apps and automating data flows between them. However, you can still achieve integration between ConvertKit and Pabbly using Zapier as an intermediary. With Zapier, you can bridge the gap between ConvertKit and Pabbly, enabling data synchronization and automation.
What ConvertKit Data Can I integrate with Brilliant Directories?
When integrating ConvertKit with Brilliant Directories, you can typically integrate contact data such as subscriber names, email addresses, and any custom fields you've set up in ConvertKit. Depending on the integration capabilities and the specific fields available in both platforms, you might also be able to sync additional subscriber information, such as preferences or tags. This integration allows you to seamlessly transfer ConvertKit subscriber data into your Brilliant Directories Member Community Website.
Does ConvertKit work better with Pabbly or Zapier?
Both Pabbly and Zapier offer valuable integration capabilities, but the choice between the two depends on your specific needs and preferences. Zapier is known for its user-friendly interface and extensive app library, making it ideal for connecting a wide range of apps, including ConvertKit, without requiring coding skills. On the other hand, Pabbly specializes in automating data transfers between apps, making it a strong choice if you're looking for more complex integration scenarios. Ultimately, the "better" option depends on your integration goals and the specific features you require.
What ConvertKit Alternatives Integrate with Zapier?
Zapier offers integrations with several email marketing platforms similar to ConvertKit. Some popular ConvertKit alternatives that integrate with Zapier include Mailchimp, AWeber, ActiveCampaign, and MailerLite. Zapier's vast app directory allows you to explore various options based on your specific business needs and preferences.