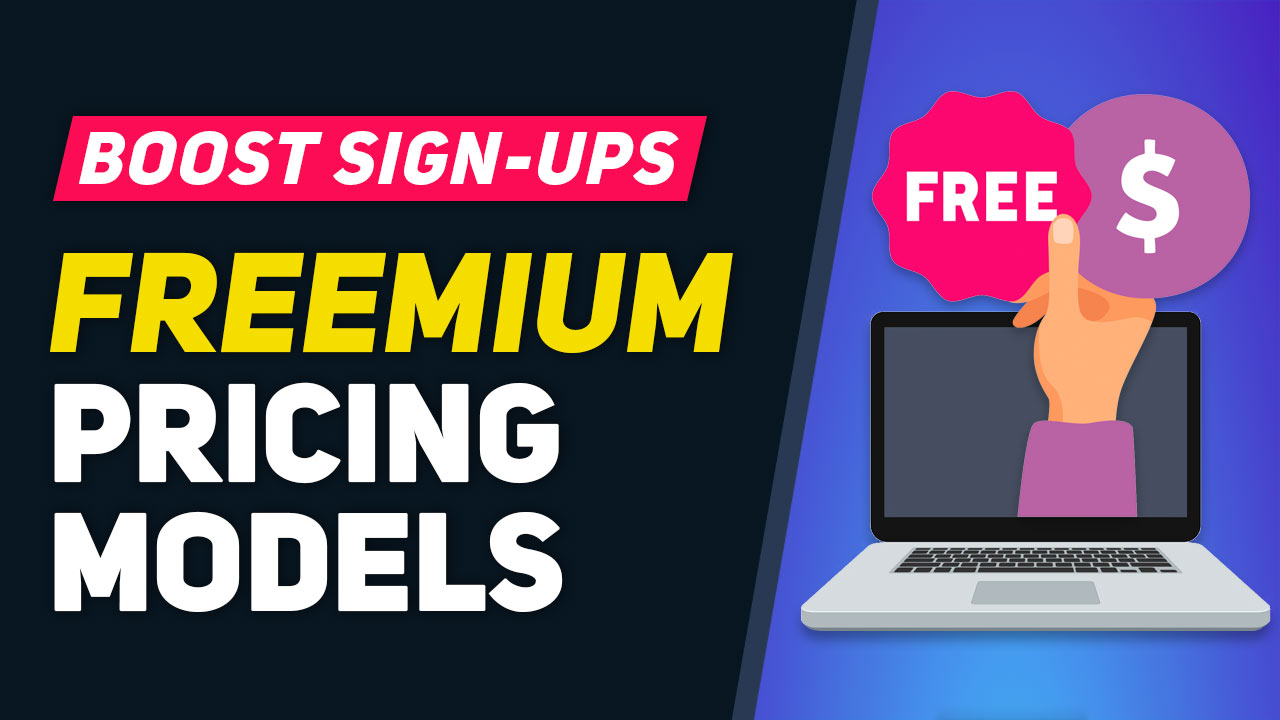 ---
This Tip of the Week covers topics including:
What Does Freemium Mean?
The Benefits of Freemium Models
What You Can Do Today…
This is a segment from Webinar Wednesday 48, recorded live on September 26, 2018.
---
Often overlooked or dismissed are freemium membership models, despite the fact that they are great way to get more members registered on your website and quicker than if you only offer paid membership plans.
With a freemium business model, we are initially only looking to get users' first foot through the door. We don't want to push new users to a paid plan too quickly… We first want to show users that our offering is valuable.
What Does Freemium Mean?
"Freemium" is a blend of two words "free" and "premium." This just means that on your website, you are offering free membership plans, services or products.
However, to unlock more features, you also offer the premium version of your service, either as an entire premium plan, or by selling services à la carte. For example, you can have a member on a free plan, but charge them to publish an article or to purchase a business lead.
Thus, the freemium plans are designed to enable your visitors to test what you are offering. Once they are confident in your offering, they can easily upgrade from the free to a premium/paid-for membership.
Today, many companies run some form of freemium business model. Any business that offers a limited free trial of sorts is running a freemium model.
The primary idea is that you want to give some type of services, features, leads, resources etc. free of charge so that the new user can become confident in your offering, at which point the will be inclined to upgrade.
You have to give something of value before you can get something of value.
The Benefits of Freemium Models
Running a freemium model has many benefits for a business. One of them is that you get happy users.
People like getting valuable things for free. When someone is happy, they are more likely to want to get their family, friends and colleagues to experience the same. Thus, they help in spreading the good word.
People signing up to your membership site are more likely to trust you when they notice that you are offering value for free or at a lower charge. They will build trust and confidence with you. They take it as a sign of good faith when you let them try some or all of the features for free.
The way the freemium models are designed to work is that at some point the freemium user will outgrow the limitations of the plan they are on. Having tested the features that the premium membership offers, many are more likely to upgrade to a paid membership plan.
Examples of Freemium Models
There are many freemium models all around us, especially in online-based businesses.
One of the largest examples is Google's Gmail. The standard Gmail user accounts are free and come with limited access to cloud storage (Google Drive), an online calendar (Google Calendar) and more. However, for nominal fee Google provides extended and enhanced functionality for enterprise users.
This model is successful because they get users' feet wet with the free offering – people become familiar with Gmail and some of Google's other tools – and then the ones that require more robust professional features will be more inclined to quickly sign up for Google's enterprise-level Google Workspace plans.
Other large companies that run freemium business models include Shopify that offers a 14-day free trial, Ecwid Shopping Cart that offers lifetime free plan and Yelp that offers free user accounts but charges for the business features.
What You Can Do Today…
You have unlimited options when deciding which freebies to give your users. Here are some of the most common freemium models:
Free member listing with access to basic features
A free trial period of 7 days, 14 days, 30 days and so on
Offer the first post free
Give a 30-day money-back guarantee
Give the first lead/referral free of charge
Give the first month free with access to all features
The Elevator Pitch
Why Choose Brilliant Directories
We'll make it short and sweet:
We Know Membership Sites — We've taken care of all the heavy lifting so you can focus on growing your membership community and getting users signed up.
Access to Expert Support — We know you have questions... Our dedicated support team works 'round the clock to quickly resolve any technical issues.
Trusted by 30,000+ Websites — With over 10 years of experience, we understand the unique needs of online membership communities.