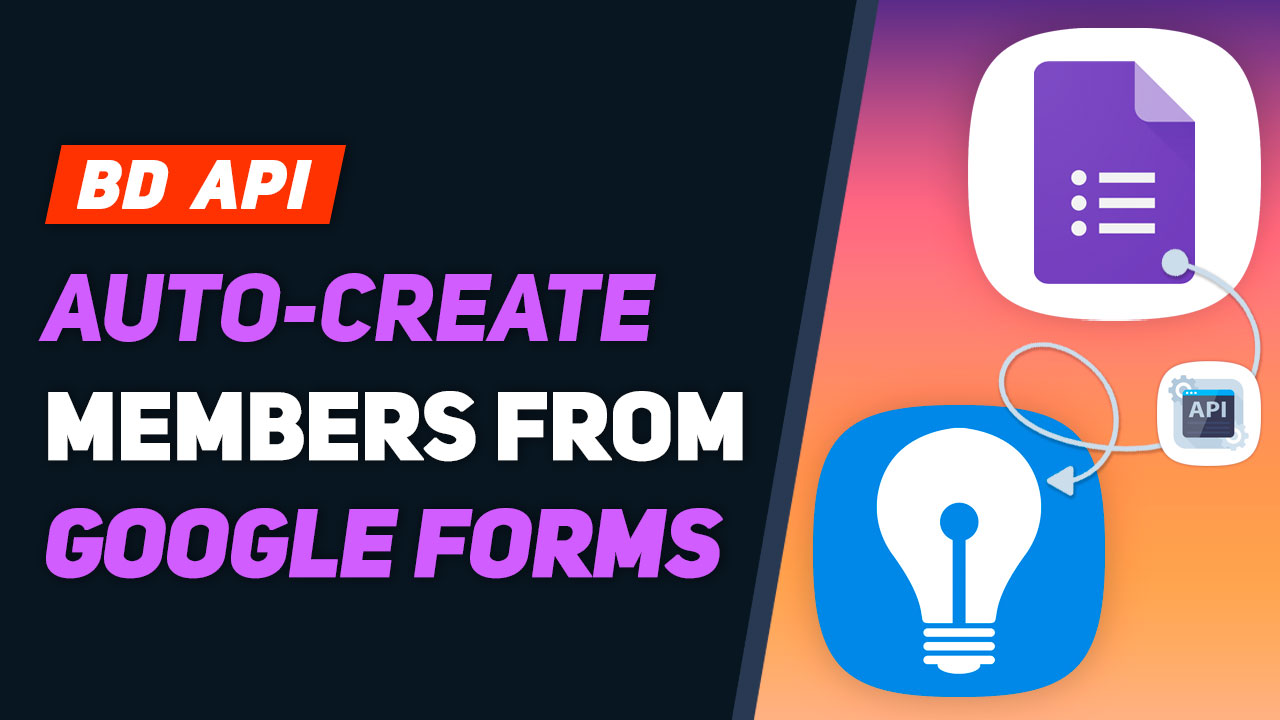 ---
This Tip of the Week covers topics including:
0:00 – BD API: Auto-Create Members From Google Forms
0:57 – Brilliant Directories API v1 – Support Documents
2:32 – API vs. Webhooks
4:38 – API Use Cases
7:17 – Let's See How the API Works
This is a segment from Webinar Wednesday 140, recorded live on August 10, 2022.
---
Connect Google Forms to Brilliant Directories using Zapier
Brilliant Directories users now have a seamless and efficient way of adding new members to their membership and directory websites. This is made possible by integrating Brilliant Directories with Google Forms using Zapier, an automation platform that enables users to connect their favorite apps and automate workflows. In this article, we'll show you how to connect Google Forms to Brilliant Directories in Zapier to create a new user and explore the use cases for this integration.
Steps to Connect Google Forms to Brilliant Directories in Zapier
Sign up for Zapier if you don't already have an account, and log in to your Zapier account
Click the "Make a Zap" button on the Zapier dashboard
Select Google Forms as the trigger app and select the appropriate trigger event (e.g. "New Response")
Connect your Google Forms account to Zapier
Select Brilliant Directories as the action app and select the "Create Member" action
Connect your Brilliant Directories account to Zapier
Map the data from your Google Form to the Brilliant Directories member fields
Test your Zap to ensure everything is working as expected
Turn on your Zap and start using it
Use Cases for Integrating Google Forms and Brilliant Directories with Zapier
Easily add new members to your Brilliant Directories site without having to manually enter the data
Streamline the membership sign-up process for your users by using a Google Form to gather information and automatically adding them to Brilliant Directories
Grow your membership community even faster, with the ability to embed Google Forms on any website.
Track membership sign-ups and gather insights on member demographics with Google Forms
With the integration of Google Forms and Brilliant Directories using Zapier, you can now automate repetitive tasks and focus on growing your membership and directory websites. Give it a try and see how it can help your online community grow even faster.