Predictive Keyword Search
Search functionality is a key element of any directory website… It's how your users are able to find the information they need.
The Predictive Keyword Search add-on can help users find information on your website even faster. With this add-on, as a user begins typing their search term into your website's search field they will instantly be presented with potential search results.
---
Key Features & Benefits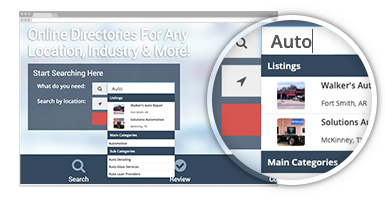 Assists users in conducting faster and more accurate searches
Instantly provide searchers results before they click "Search"
Fine tune predictive search settings for each post type
Set how many auto-suggested results display
Set which content is included in auto-suggestions
Create unlimited auto-suggest search rules
Customize the style of auto-suggestions via HTML/CSS
---
---
MAXIMIZE THE VALUE OF THIS ADD-ON
Book a 1-hour strategy session to review your website with an expert. Learn More