Member Profile Badges
Add credibility or bring more awareness to specific members' profile pages and search result listings by as-singing them badges unique to their membership level.
Upload your own badge images to assign to your membership levels. Once uploaded, all members in that membership level will receive the profile badge.
---
Key Features and Benefits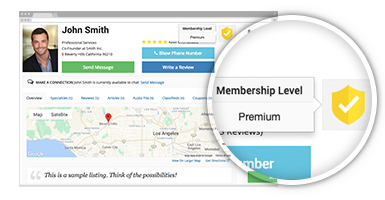 Add a blue checkmark badge image to "verified" listings
Signify high-value members or top contributors of your website
Differentiate premium and basic listings using different badges
Improve lead generation with confidence-boosting badges
Increase member engagement on your website
Use as an up-sell tool for premium listings on your website
---
Profile badges can be utilized in various ways to best suit your website's purpose and target audience. The most popular profile badge is a blue checkmark, utilized by many social media platforms including Twitter, Instagram and Facebook, to indicate that a profile has been verified and is authentic. Online communities also use badges to indicate top contributors, founding members, rising stars and more.
eCommerce websites often utilize other forms of badges known as "trust badges". For example, a landing page may have a "Verified & Secured" badge to increase the website visitor's confidence in the safety of the website. These trust badges have been proven to have a positive impact on a website's conversion rate and revenue – studies have shown conversion rate increases of up to 18% due to the implementation of trust badges.
Regardless of how you implement these member profile badges, they are sure to make your website visitors feel better about giving their information to you or to your members. Furthermore, these badges should also entice your existing members to strive toward whatever benchmarks you set in order to acquire a special profile badge. Below are sample badge ideas.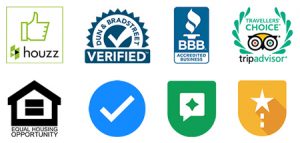 ---
---
MAXIMIZE THE VALUE OF THIS ADD-ON
Book a 1-hour strategy session to review your website with an expert. Learn More