Bookmark My Favorites
The Bookmark My Favorites add-on allows your users to identify their favorite members, articles and more on your website and bookmark that content in their account for easy access later.
To bookmark posts, visitors need to sign up on your site – which increases your total registered users. This add-on will keep users coming back to manage their favorite content on your site.
---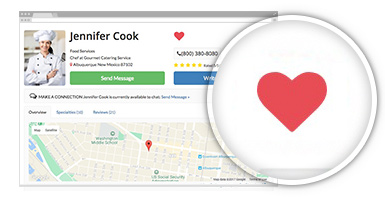 Increase Engagement and User Sign-Ups
Increase user engagement on your website
Users will return to your site more often to view their favorites
Increase sign-ups – users need to register to bookmark content
Upsell members by including this add-on as a premium feature
Select which members can save content to their favorites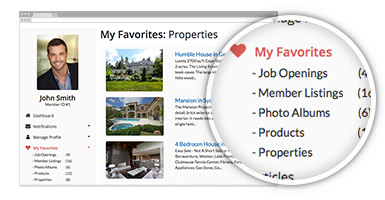 Key Features and Benefits
Users can easily compare properties, products and other posts
Users can bookmark content directly from search result pages
Users can bookmark all post or content types on your website
Bookmarked favorites are organized by content type
Change the default favorite icon – select from 200+ options
---
---
MAXIMIZE THE VALUE OF THIS ADD-ON
Book a 1-hour strategy session to review your website with an expert. Learn More