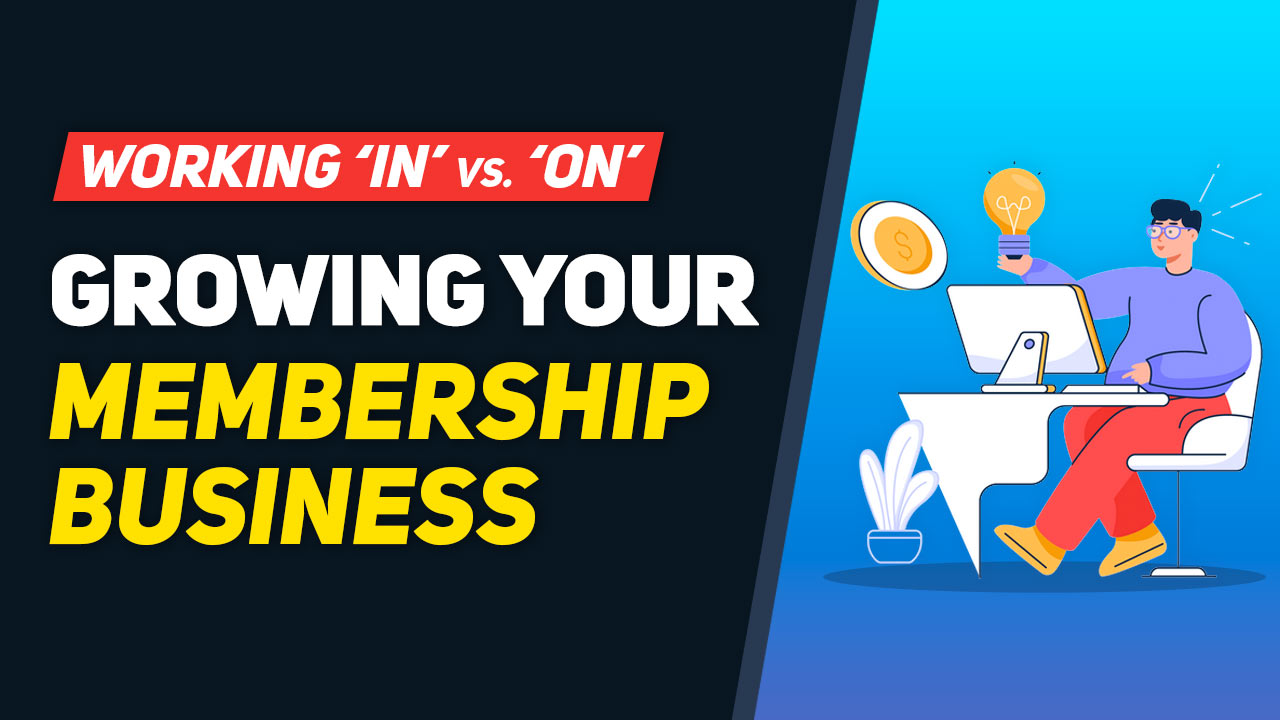 ---
This Tip of the Week covers topics including:
1:05 – Why Do Businesses Fail?
3:39 – Working "IN" vs. Working "ON" Your Business
6:20 – Working "IN" Your Business
10:06 – Working "ON" Your Business
13:36 – Balance & Perspective
19:23 – How Solopreneurs Can Work "ON" the Business
This is a segment from Webinar Wednesday 145, recorded live on October 26, 2022.
---
Growing Your Membership Business
Many membership website owners find themselves caught up in the daily tasks and struggles of running their website, rather than focusing on growth and long-term success. It's not uncommon for owners to get stuck designing their website and focusing on trivial details that ultimately make no difference, which can delay growth. In this article, we'll explore the difference between working IN and working ON your membership website, and why the latter can be more important for the future of your online community.
Working IN Your Membership Website:
Involves performing daily tasks such as managing employees, handling member inquiries, and making operational decisions.
Focuses on the day-to-day activities necessary to keep the website running smoothly.
Can lead to a sense of being constantly busy, but not necessarily making progress towards long-term goals.
Working ON Your Membership Website:
Involves taking a step back from the day-to-day operations and focusing on larger, strategic goals.
Includes activities such as developing a marketing plan, improving customer experience, and identifying new revenue streams.
Focuses on growth and sustainability, rather than just putting out fires.
Final Notes: Working ON Your Membership Business
By focusing on working ON your membership website, rather than just working IN it, you can ensure that you are investing your time and energy in tasks that will drive long-term growth and success for your online community. Don't get bogged down by trivial details, but instead focus on the bigger picture and work towards a brighter future for your membership website.