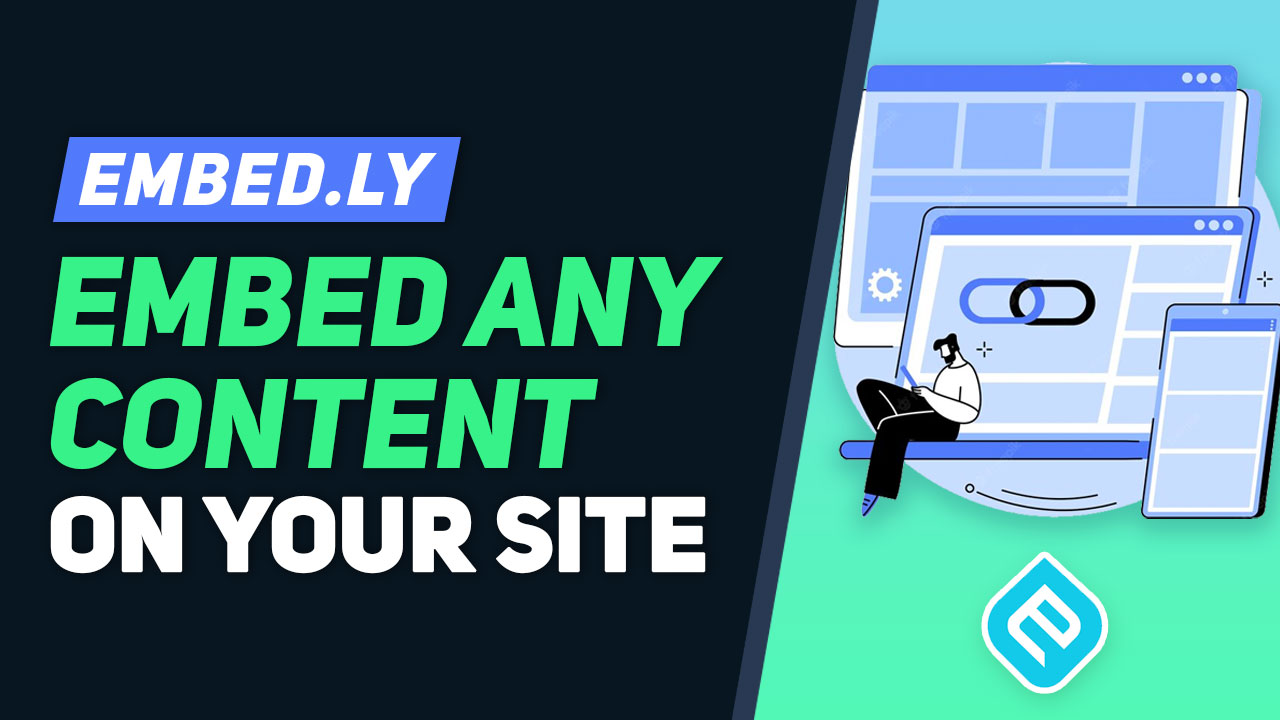 ---
This Tip of the Week covers topics including:
0:41 – What is Embed.ly ?
2:02 – Your Members Can Use Embedly
4:30 – Social Media
7:04 – News & Media
10:27 – Music, Playlists & Podcasts
12:56 – Forms & Polls
14:39 – Photos & Galleries
18:00 – Magazines, Documents & PDFs
20:14 – All Embedly Providers
This is a segment from Webinar Wednesday 143, recorded live on September 21, 2022.
---
Embed.ly and Brilliant Directories
Brilliant Directories is the leading platform for content creators looking to take their online presence to the next level. With a focus on providing the best tools and resources to users, we're excited to announce Embed.ly as the newest feature release.
Embedding media and content from other platforms into your website can be a daunting task. But with Embed.ly integrated into Brilliant Directories, it's never been easier. The simple-to-use text editor toolbar allows you to embed 3rd party media and content with just a few clicks.
Whether you're a blogger looking to incorporate YouTube videos into your posts, or a business looking to showcase your latest products from Shopify, Embed.ly makes it easy. With its wide range of supported platforms, there's no limit to the type of content you can include on your website.
10 Benefits of Using Embed.ly on Brilliant Directories
Seamless integration with your website
Easy-to-use text editor toolbar
A wide range of supported platforms
Incorporates media and content with just a few clicks
Enhances the look and feel of your website
Displays media in a professional and visually appealing manner
Increase engagement and interaction with your audience
Keeps your website fresh and up-to-date with new content
Improves the overall user experience on your website
Saves time and resources compared to manually embedding media
10 Use Cases for Embed.ly on Brilliant Directories
Embedding YouTube videos into blog posts
Incorporating Twitter feeds into your website
Displaying stunning Instagram posts on your website
Embedding podcasts onto your website
Showcasing slideshows and presentations from Slideshare
Integrating SoundCloud tracks into your website
Displaying maps and location information from Google Maps
Embedding interactive quizzes and surveys from Typeform
Including product information and reviews from Shopify
Integrating live streaming events from Twitch onto your website
Embed.ly is the ultimate tool for content creators looking to enhance their online presence and improve their website's user experience. With its simple integration, easy-to-use text editor toolbar, and a wide range of supported platforms, there's no reason not to start using Embed.ly on Brilliant Directories today.
The Elevator Pitch
Why Choose Brilliant Directories
We'll make it short and sweet:
We Know Membership Sites — We've taken care of all the heavy lifting so you can focus on growing your membership community and getting users signed up.
Access to Expert Support — We know you have questions... Our dedicated support team works 'round the clock to quickly resolve any technical issues.
Trusted by 30,000+ Websites — With over 10 years of experience, we understand the unique needs of online membership communities.