Bandwidth & Storage Boost
The Bandwidth & Storage Boost add-on increases your directory website's usage limits. Your website already includes 10GB of total storage and 10GB of monthly bandwidth.
Unlock more power and maximize your directory's usage limits. If you find yourself reaching your directory website's monthly bandwidth and/or storage limit this add-on will increase both by 10GB.
---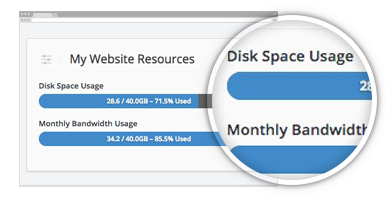 Perfect for Websites That:
Reach the limits of their monthly bandwidth usage
Reach the limits of their disk storage capacity
Want to ensure maximum uptime performance
Host high quality images and member content
Plan to receive large numbers of website visitors
Is your website experiencing rapid growth? Find out how much bandwidth you really need
---
---
MAXIMIZE THE VALUE OF THIS ADD-ON
Book a 1-hour strategy session to review your website with an expert. Learn More