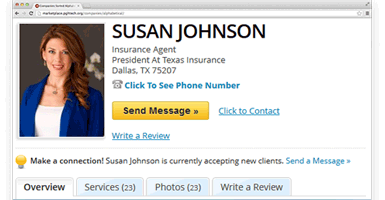 Easy Business Listings
Enable members to create professional listings in your directory. Business listing are easy for members to manage and even easier for visitors to search. Business listings are optimized for search engines using Google Maps and the names of your directory's categories.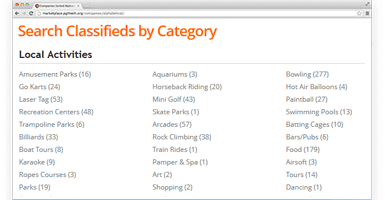 Classified Ads Publisher
Turn any website into a powerful classifieds tool. The Classifieds Publisher allows you to select your own classifieds categories and details for members to submit. The entire plugin is turn key, making it easy for members to post and for visitors to search. As always, classifieds are optimized for search engines.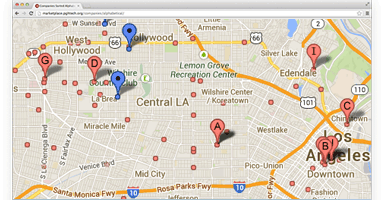 Integrated Google Maps
Your directory comes fully-populated with the worldwide Google Maps database. There is no need to input location one by one. Business listings, events, classifieds, coupons, and more, are all searchable by location and this greatly increases your website's ranking in search engines.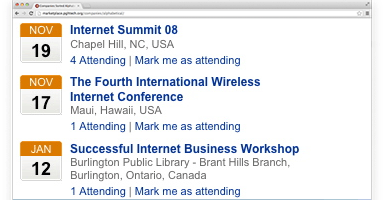 Events Publisher
Publishing events is now easier than ever. Whether you are publishing events yourself or allowing your members to post events, Events Publisher works like a charm. Events are searchable by name, keyword, location and dates. All events are SEO-Friendly, and you can even add rich snippets to optimize them even more!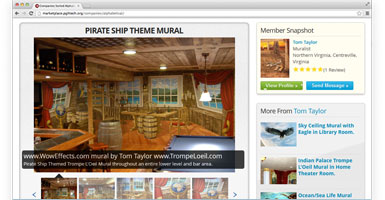 Photo Album Publisher
Photos make any directory look awesome. The Photo Album Publisher enables members to upload photos and to create different albums for each group of photos. You can choose the look and feel of the album pages as well as how photos display on the member's listing. Photos are a great way to add many pages of quality content to your website.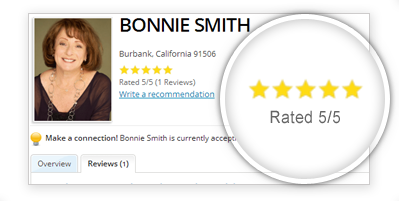 Ratings & Reviews
Ratings and reviews are a great way to add credibility to your site. Members can invite customers to leave reviews to help strengthen the quality of their business listing. There is an option that enables members to choose which reviews they would like displayed on their listing. Individual reviews are optimized for search engines and very easy to use.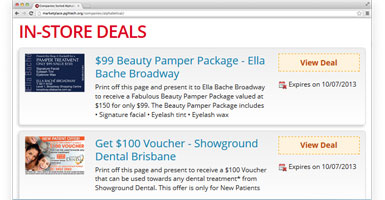 Coupon Publisher
Activate this plugin to add coupons and deals to your directory. Visitors can find deals and coupons by searching keywords, locations, and categories. You can also attach photos and affiliate links to coupons. Members can input details such as expiration dates, disclaimers, and coupon descriptions. Everything is optimized for search engines and very easy to use.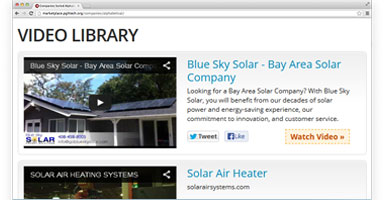 YouTube Publisher
Similar to the Photo Album Publisher, the YouTube Publisher enables members to add YouTube Videos directly to their listings. Videos are searchable by name, keyword, category, and can even be tagged by geographic locations. Each video is optimized for search engines and adds unique content to your directory.