Brilliant Directories Announces Vimeo Channel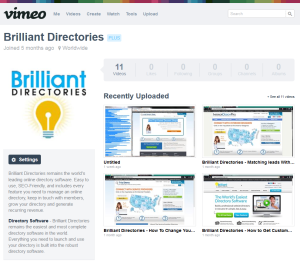 Brilliant Directories is working to create an online marketing university that educates website directory owners how to better monetize from their website directories.
Co-Founder, Jason Haloossim, is spear-heading the project with hopes that sharing his proven strategies will turn any one, no matter their experience or marketing background, into a successful marketing arm for their directory websites.
You can already find a few videos by Brilliant Directories on their Vimeo channel. The on-demand content is be available to all, but select videos are only viewable by Brilliant Directories users.
What spawned this project is the realization that many website business owners using Brilliant Directories have keen directory website ideas that target lucrative niches, but lack fundamental how-to strategies when deciding where to invest their marketing energy.