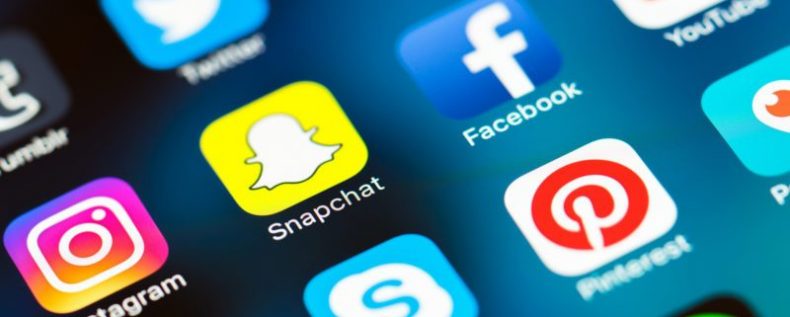 Because nearly everyone nowadays seems to have at least one social media account, many businesses have embraced social media as a way to connect with more people—customers and prospects—and to drive promotions.
A poorly managed business social media campaign, however, can easily backfire if the right measures are not put in place by key people in your organization. Social media is in real time, and something can go wrong in only a millisecond.
So if you're using social media for marketing, what can go wrong? How might you be hurting your business rather than helping it thrive? Here are six likely shortcomings you should look out for and nip in the bud.
1. Not displaying your corporate branding
You would think that most marketing professionals understand the need to use corporate branding on social media. Yet, far too many businesses forget to do just that.
Before you start using social media for your marketing, be sure to brand it carefully across all social media channels. Use your corporate colors, logo, tagline, and vision statement as your guide. To make your social media pages stand out, come up with themes that relate well to your corporate image.
2. Not using the right social media platforms
Marketing a business via social media doesn't have one-size-fits-all solutions. Many businesses try to use Facebook or Twitter accounts alone, with very little else to back up their posts or to interact with others.
Instead, to succeed, you need to integrate the several social media formats into one cohesive social media marketing program. Choose the social media platforms that best fit your business, your objectives, and the tasks at hand.
3. Having the wrong person in charge
Letting an inexperienced person manage your social media marketing program is never a good idea. It's downright irresponsible. Consider that companies have been sued over slanderous or fraudulent posts on social media sites. Aside from the legal issues, however, if you want your social media efforts to bear fruit, the people tasked with those efforts must have at least some marketing experience. Which is why, for best results, you need a team of trained marketing professionals who understand online communications and marketing.
4. Lacking consistency
Have you ever seen a company set up a social media profile and launch programs that start out well but then abruptly end with no explanation?
A poorly run social media account can make any company look bad fast, because it conveys the impression that the company is neither organized nor committed—to either the medium or the company's fan base.
Take the time to develop an editorial calendar of topics you can post about on a regular basis on your social media platforms. Focus on upcoming promotions and news that your target market will be interested in.
Some social media sites or apps allow you to schedule posts and updates in advance, so take advantage of such features to build a library of upcoming posts and to more easily manage your social media effort in the longer term.
5. Including negative content about your competition
Would you go to a local business networking event and then bash your competition in front of your peers? For some reason, when people engage online, they very often forget common business courtesy and speak more freely about the negative aspects of others.
Bashing your competition is a big no-no that will make your business look very bad to your followers, and it could get you in legal hot water.
Use your social media sites for promoting your business offerings, connecting with your customers, networking with colleagues, and sharing relevant information. Never use social media for venting or for saying negative things about your competitors.
6. Not responding to comments from followers and fans
Social media is a two-way street, but too often companies forget that and instead use it merely as a broadcast medium.
One of the biggest mistakes that companies make is to ignore the comments and feedback left by fans and followers. Not responding to the conversation is like ignoring the phone ringing at the office or not getting back to people who've emailed you. So, why do businesses forget about social comments? It's baffling.
To maximize your efforts with business social media, consider opportunities to interact online to be a veritable goldmine for connecting with your prospects in real time.
Respond directly to comments and questions and follow up with a personal message if the user provides a phone number or email address in his or her account information.
Quick and direct responses will pleasantly surprise potential customers, and you will appear to be a business that cares.